https://www.youtube.com/watch?v=4E-tXkDnGjQ

SUICIDE PARTY is a dramatic film which deals with a critical issues in our times -- inequality and the wealth gap in America between rich and poor causing the loss of the middle class and the rise in suicide for the new poor. Both entertaining, timely, and thought provoking, SUICIDE PARTY tells the story of Dave, a late-30s once successful salesman, who has lost his job, can't find another, and is 30 days from losing his house.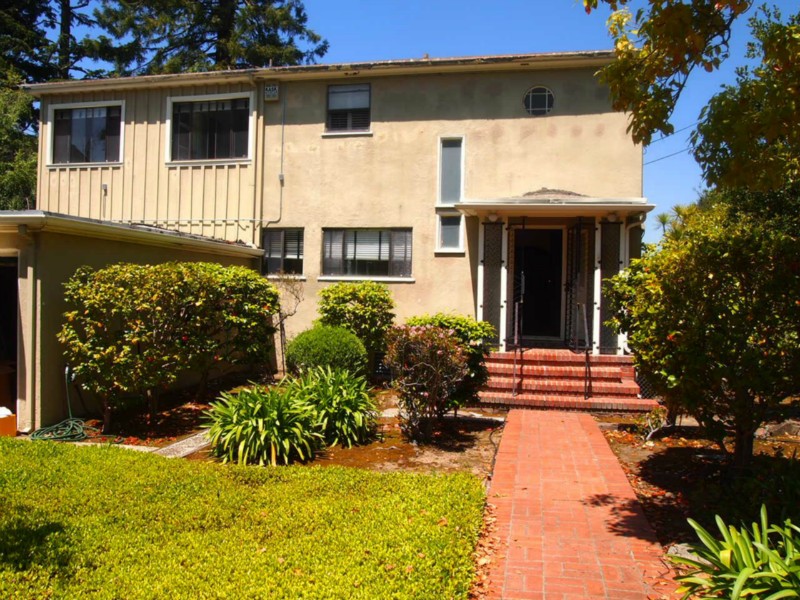 Using the popular found footage approach, Dave's best friend Biff tells the story. Since the bank won't help nor can his friends, who are struggling, too, Dave turns to Biff to help him put on a Suicide Party to raise funds. If he gains enough, he'll live; if not, he'll end it all. Though Biff thinks the idea is crazy, he reluctantly agrees, and the plans for the party turn into a media frenzy with unexpected results.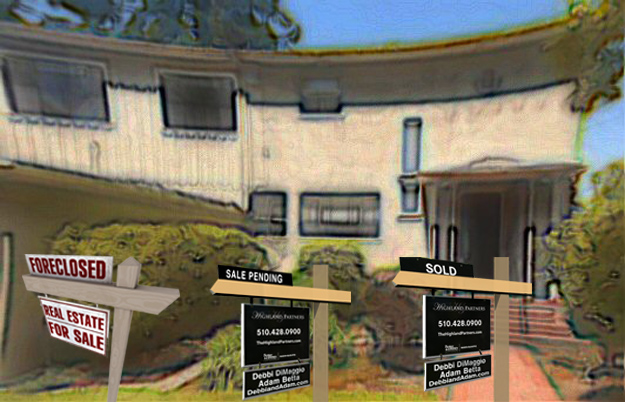 We already have a Director and lead actors for Dave and Biff, who have extensive IMBD credits for over 30 feature films -- Jack Skyyler Directing; Glynn Praesel as Dave; and Tom Malloy as Biff.
The Writer/Producer is Gini Graham Scott, who has written and produced over 60 short films, from narratives to documentaries, and has published over 50 books with major publishers. 
Joe Charbanic, an experienced producer/director who has created dozens of music videos and The Watcher, which grossed $47 million has just joined our team. We have other key team members with extensive experience in crewing and acting who are ready to go, described in the Our Team section.
Plus we have $20,000 so far from investors. Now we just need a little more to pay for the editing, marketing, and promotion, and you'll get great rewards for your contribution.


           https://www.youtube.com/watch?v=UCnoZny6O0U

To help Dave's make his film, we produced a sizzle reel and first episode locally with volunteers and may use some of that footage in the full length feature. Dave also found an L.A. director interested in producing this as a dark comedy/drama, and Biff started a Save Dave website and Save Dave Facebook Page to tell people about his plight and get people around the world to contribute 10-30 second videos on why we should save Dave, with prizes for the best, most creative, and funniest videos. A San Francisco director will be doing Dave's story as a documentary.

We'll be showing the films in festivals and workshops to highlight some of the issues raised by the film about inequality, the declining middle class, suicide, Wall Street, the media, and celebrity, and contribute to the dialogue on these topics.

SOME PHOTOS FROM OUR FILM SHOOT TO CREATE A SHORT AND SIZZLE REEL

Here are photos from Dave's initial film shoot.  First, here are Dave and Louise when things were great. He is a successful salesman expecting a promotion, and she is the daughter of a wealthy company owner. He has recently popped the question and they are planning their wedding and honeymoon.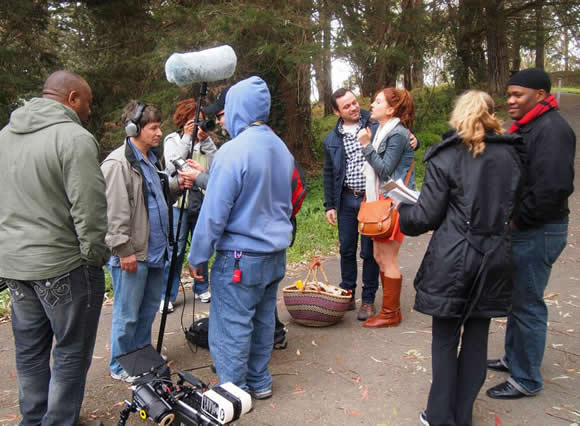 Then boom! Dave's boss tells him he has to let him go, because the company is going bust with jobs are going overseas. After Dave can't find another job, Louise walks out, his credit is shot, and he's about to lose his house, and his friends can't help since they are struggling, too.
 



Then, feeling desperate, Dave decides to have a Suicide Party with his friend's help, so he can save his house and get back on his feet, because he can't imagine living in a homeless shelter or on the street. 

That's the set up, and once Dave announces the party, crazy things start to happen, including a media frenzy and lots of unexpected events. And Biff tells it all.

SOME ADVANCE PUBLICITY FOR THE SHORT
We already got some notice for Dave's initial short that premiered at the Scary Cow Film Festival in San Francisco on July 6 at the Castro Theater.  Here we are introducing everyone in the cast and crew to several hundred people in the audience.


The rest of the feature film continues from Dave's decision to have the party. It is very controversial. Dave even gets death threats and pleas to cancel the event.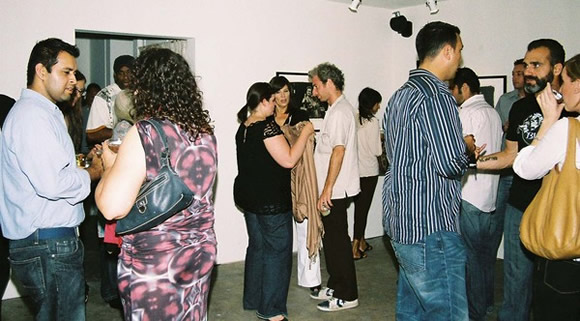 But finally, the party happens, with hundreds of people attending, followed by many surprising events, twists, and turns in the story. It's a film that's sure to be talked about.

SUICIDE PARTY is in the tradition of films which are both entertaining and deal with themes in the news, like The Help, and Inside Job. It has the excitement of found films like The Blair Witch Project and Paranormal Activity.

JOIN THE PARTY
Since the film is called the Suicide Party, we'll be having a number of parties in San Francisco, LA and other cities to celebrate after the film shoot and once it is in released at festivals and in a theatrical release. So you can expect invites to great parties to meet and mingle with the cast and crew. Plus there will be networking events, workshops, and conferences.

We've already had several parties to show Dave's initial video and sizzle reel -- one September 11 at the San Francisco restaurant featured in several scenes in the video, another Film and Networking Party October 9 at the San Francisco Digital Film School, and one each month since then.

Soon there will be more parties and events -- not only in San Francisco but in other cities.

PLANS FOR FILMING THE SUICIDE PARTY
We plan to film in Los Angeles in a 10 day shoot at the end of February or early March 2013 and complete the film by June or July. 

THE IMPACT
Besides being an entertaining, suspenseful film, the film will have a powerful impact in raising the issues touched on by the film, including inequality, the decline of the middle class, suicide, the role of the media and celebrity, and more. We hope the film will contribute to a national conversation on these topics, and even to lead to changes in some laws.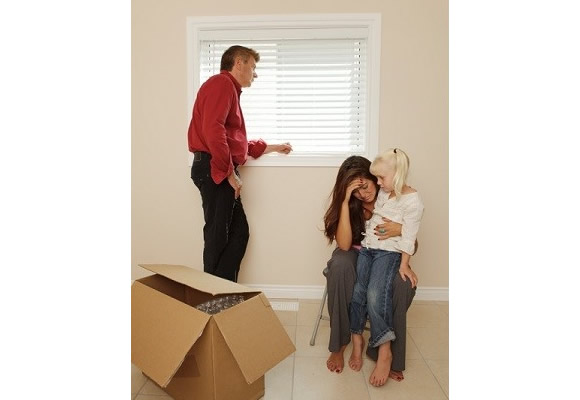 We also expect this to be the first of many low-budget films dealing with social issues, crime, and new developments in science and technology, produced through Changemakers Productions. We have a slate of 6 films with $40,000-$50,000 budgets that are designed for TV, cable, streaming, foreign sales, and theatrical release. With your help, we can make that happen.

WHY WE NEED THE MONEY
We already have $20,000 towards production committed by private investors.  We need an additional $15,000 to finish producing, distributing, and marketing the film.  Anything beyond our goal will make this an even better film and help with promotion, marketing, and organizing national events to increase interest in the film and the issues it raises -- as well as being fun. 

As a subscriber, supporter, or contributor, you'll get advance notice, reduced price, and VIP invitations to events, as well as many other perks.  

Your pledge will help us with production and development costs such as:  
Salaries for actors, producers, crew & editor
Locations, permits, and food services,
Equipment rentals, music, and insurance     

THE INSPIRATION FOR THE SUICIDE PARTY
The Suicide Party was inspired by the recent economic crisis in which over 20 million middle income people have lost or are losing their homes in today's economic turmoil. Even though the Great Recession is considered over, millions of people are still suffering after losing their jobs, businesses, and homes. Also, over 100 people commit suicide every day, many because of the economic crisis.

I previously completed several documents about this situation: 
Middle Class Homeless: The Crisis:
http://www.youtube.com/watch?v=O2cTACN-iNA
Middle Class Homeless: Families in Trouble:
http://www.youtube.com/watch?v=TBi-PC0xg-k
Forgive Our Taxes: The Victims

The director, lead actors, and me are passionate about this campaign, because Dave's story is a very timely one, while it also tells a personal, heartfelt story about Dave's journey through this modern-day economic crisis, as told by his best friend Biff.

OUR TEAM
Our team is led by writer/producer Gini Graham Scott
based in San Francisco, director Jack Skyyler in New York, lead actor Glynn Praesel playing Dave. and lead actor Tom Malloy 
playing Biff. Initial PR Assistance is being provided with the help of Jana Collins of Jones & O'Malley, based in Los Angeles.  Joe Charbanic, producer/director of music videos for top artists and the $47 million box office success The Watcher has just joined our team.

WRITER AND PRODUCER: GINI GRAHAM SCOTT

Gini Graham Scott is the owner of Changemakers Productions and author of 50+ books, 15 original scripts, over 80 low-budget short films, and author of WRITING, PRODUCING, AND DIRECTING A LOW-BUDGET SHORT FILM and FINDING FUNDS FOR YOUR FILM OR TV-PROJECT published by Hal Leonard's Limelight Editions. The funding book has a chapter on crowdfunding.


She is a regular Huffington Post columnist, writing about social trends ( http://www.huffingtonpost.com/gini-graham-scott) and has published three books about the housing crisis that inspired this script, including: LIVING IN LIMBO: FROM THE END TO NEW BEGINNINGS.
Her other books on current social trends, most recently: TRANSFORMATIONS: HOW NEW DEVELOPMENTS IN SCIENCE, TECHNOLOGY, BUSINESS, AND SOCIETY ARE CHANGING YOUR LIFE.
She has just sold a book on inequality in America: THE NEW AMERICAN MIDDLE AGES to Palgrave Macmillan.

She has written and produced over 80 short videos 
( www.youtube.com/changemakersprod), which range from dramatic narratives and documentaries to music videos, promotional trailers, and photo videos. A few of her scripts and shorts won awards in festivals and competitions.
DEAD NO MORE received 2 awards in the Scary Cow Film Festival in San Francisco; the SUICIDE PARTY script was a finalist in Philadelphia's ScreenplayFest. The latest videos include:
Dead No More - Suspense Thriller http://www.youtube.com/watch?v=dG057_926l0
Dead No More - Sizzle Reel http://www.youtube.com/watch?v=zx-nanJqFRE
The Parking Lot - Short - http://www.youtube.com/watch?v=0QEEWmMX8wk
The Parking Lot - Sizzle Reel - http://www.youtube.com/watch?v=iUalPgJmPTA

She teaches classes on low-budget filmmaking based on her book and organizes monthly film industry networking events and other programs through several film Meetup groups she founded with over 4000 members, including the Film and TV Connection and Hollywood Film Industry in L.A., and the Bay Area Film and TV Connection, San Francisco Film Industry, and Film and Business Connection.  Her websites include:
http://www.changemakersproduction.com (for script writing and film production); http://www.changemakerspublishingandwriting.com (for writing books, scripts, articles, blogs, and other materials http://www.ginigrahamscott.com (for published books, speaking, and more), http://www.youtube.com/changemakersprod (for Changemakers Productions videos), http://www.imdb.com/name/nm2592609 (for an IMBD profile and resume), and http://www.linkedin.com/in/changemakersproductions (for LinkedIn)

DIRECTOR: JACK SKYYLER




Jack Skyyler is the founder of Dear Skyyler Productions, based in upstate New York. He won a REMI and two Best Director awards for his first feature Hitting the Wall. Other films which he write, produced, and directed include: Night Aboard the Salem, Isabel: A Love Story, Skookum: The Hunt for the Bigfoot, Death of Love, Infested Ship, and Hitting the Wall. He has recently produced and directed The Haunted Ship, a $2 million production scheduled for a release in 2015.

Other films which he was involved with include producing Little Bi Peep for Rebel Cinema, providing special effects for Cheers: An Odd to John Woo for Seth Donald Productions, and providing visual effects for Yellow Brick Roadfor Points North Films. He was the producer/sound mixer for the television show: Life in a Straight World. He has been an Associate Producer for the horror filmCreeping Crawling with a $100,000 budget.

Some links to his films include these:
Trailer: Skookum, the Hunt for Bigfoot (producer/director): http://dearskyyler.com/skookum/trailer.html
Trailer: Night aboard the Salem (producer/director/writer): http://dearskyyler.com/salemsnight/teaser.html
Trailer: Little Bi Peep (producer): http://dearskyyler.com/littlebipeep/trailer.html
Trailer: Death of Love (producer/co-director): http://dearskyyler.com/deathoflove/trailer.html
Full Short: Infested Ship (producer/director/writer): http://dearskyyler.com/infestedship/film.html
IMDb: http://www.imdb.com/name/nm4457201/
Visual Effect's Reel: http://www.dearskyyler.com/jackskyyler/vfxreel.html


ASSOCIATE DIRECTOR - JOE CHARBANIC
Joe Charbanic is a highly experienced producer/director with an extensive background in low-budget music-video productions. Joe Charbanic has created music videos for artists such as Mary J. Blige, Soul Asylum, Slash, Sonic Youth, Coolio, Ice T., Ice Cube, Harry Connick Jr., Aaron Neville, Amy Grant, En Vogue, and even Keanu Reeve's band Dogstar.
A career highlight for Joe Charbanic was: The Watcher starring James Spader, Keanu Reeves, and Marisa Tomei. The Watcher was #1 at the box office for two weeks and turned a production budget of $30 million into a gross of $47.3 million, which is a $17.3 million profit.


CASTING DIRECTOR/LINE PRODUCER: CHERYL WHITMAN DUBUQUE

Cheryl Whitman Dubuque has been involved in film and theatre for over 40 years, working primarily as a producer, writer, and casting director. In addition to Angel Hawk Productions (her company with affiliates Cameron Daddo and Jay Langseth,) past film/TV company employment includes Harrison Ford Productions, Embassy Television (Norman Lear,) Buckwheat Film (C. Thomas Howell,) Canyon Entertainment, Tagerick Films/Groat Gang Wild West Show, Studio 7 Productions and Ramm Films, where she did everything from production to promotion and merchandising.

She has been employed by the City of Los Angeles Cultural Affairs Department on a continuing basis where she is involved in the production of many theatre projects and festivals, including "The Central Avenue Jazz Festival." Angel Hawk Productions currently produces music shows for the Tug McGraw Foundation under the banner of Songs for the Cure. She created and produced the successful "A Theatre Affair" which brought together 25 theatre groups for a day of networking, entertainment, information and fun.

She also is organizer of several fan gatherings, including one for the Alias Smith and Jones/Lonesome Dove – the Series Old West Event fan group, is top organizer of the Bonanza Round Up 2011 and Bonanza Round Up 2014-Carson City, working alongside David Dortort's (creator's) daughter, Wendy. She was also the organizer of the Lonesome Dove/Dr. Quinn Reunion for 2012, as well as organizing the M.E.M.A.H. Independent Film and Musical Festival (the A.H. standing for Angel Hawk) In addition, she was the manager of a book publishing company that specializes in history books. For

In 2013, she was the Event Manager for Galacticon 3 (taking place in Houston at both the convention center and the Johnson Space Center) as well as the Event Planner for Lassos and Lyrics, a live music/old west festival planned for Paramount Ranch in spring, Rope and Fiddles Music Festival and Old West Event for fall of 2013. Dubuque is currently casting the feature film, Abilene, directed by Christopher Cain, and is co-producer on a film for charity, Ride The Wanted Trail. Angel Hawk Productions currently has several other film projects in development.

Cheryl has been hired by the Executive Producer of Cayman Heat (based on the book) to cast a 6 part mini-series for Lifetime TV. Dubuque is also a production executive on the series. Filming is to begin in 2014 in the Cayman Islands. Angel Hawk Productions along with Wolf Bros Entertainment will be producing a children's film based on an Australian sheepdog named Jim, and is also a consultant for the 2015 Galacticon 4 convention to take place in Seattle.



LEAD ACTOR - DAVE: GLYNN PRAESEL

A native Texan born in Brownsville, Glynn Praesel has been acting since the late 1970s in both the theater and film. After graduating from Texas A&M in 1988, where he competed on the college rodeo team as a bareback bronco rider, he became the host of "The Nashville Network" for two years, and since 1985, he has been in both indie and major motion picture, and is represented by an agent in Hollywood. He is also a successful businessman and both an actor and producer in the film business. 
As a lead he was in: Duque, Palo Pinto Gold, Hitting the Wall, Ride Wanted Trail, and Abandoned Project X. He played supporting roles in three films directed by Jack Skyyler: Skookum, Haunted Ship, and Heart of Faith. Other films in which he has played a supporting role include: Endgame, Ragamuffin, Rugaru. He has acted in several TV specials, including Love Death and Cross of Fire.

He has won several awards as a producer, including three awards for Palo Pinto Gold, as the "Best Western" at the Trail Dance Film Festival, as Special Jury Best Film Award at the Houston International Filmfest, and as the Best Family Picture in the Gone with the Film Festival.

A links to one of his films is:
Palo Pinto Gold:Trailer
http://www.metacafe.com/watch/4722920/palo_pinto_gold_movie_trailer

LEAD ACTOR - BIFF: BRANDON GIBSON

Brandon Gibson is stand-up comedian, actor, and writer. He's played leading roles on television on shows such as FOX's Ben & Kate, Disney's Austin & Ally and Prankstars, Nickelodeon's Kid Choice Awards, CBS's Fire Me, Please. Other shows include being a co-star on The Crazy Ones and Mob City. He has been a guest star on NCIS, Love that Girl, The Fresh Beat Band, Pit Boss and Guilty or Innocent. He has been a series regular in Static, Fanarcy, Payback, and Totally Busted. He has been a host for Trail Mix on the Travel Channel. He has also produced multiple TV shows including: Honky Tonk Central, a re-boot of the classic show, Hee Haw.

Brandon has also been in about a dozen film projects, including being the lead in Disney/ABC Family's Bigfoot and Paramount/Starbox Pictures' The Hanged Man. Other lead roles have been in 3 Years and Day, The Coin, and The Making of… He has been a co-star in Code Enforcer, The Great Mother, All that I Need, Nothing But Trouble, and VooDoo.

He has also been the lead in over a half-dozen theater productions, including roles with the Touring Company (What Now?! and For Heaven's Sake, Wasted Channels with Hooligans Productions, and Bent Neck Giraffe with RLC Productions.

He has been a stand-up comic as well, featured in numerous well-known clubs, including The Improv, Laugh Factory, Comedy Store, Funny Bone, Zanies, Comedy Zone, Bally's Casino, and the Sheraton Casino.

Links to some of his reels include:
IMDB: http://www.imdb.com/name/nm1340435
Drama Reel:
http://www.funnyordie.com/videos/47edbc3bed/brandon-gibson-drama-reel?ts=1389642394
Comedy Reel:
http://www.funnyordie.com/videos/5ee74ba16f/brandon-gibson-drama-reel?ts=1389640521


SUPPORTING ACTOR - TV HOST: TOM MALLOY



Tom Malloy is a producer, actor, and writer who is most known for The Alphabet Killer, Love N' Dancing, and The Attic.

As critically acclaimed actor, Tom wowed Hollywood with his stunning turn in the indie-cult favorite Gravesend in 1998, which was produced by Oliver Stone.. Though he no longer produces in order to focus on his acting career, over the years, Tom has raised more than $25 million in private equity from independent financiers and has written, produced and starred or co-starred in nearly all the films that his company Trick Candle Productions has made.

Some of these films include Ashley, directed by Dean Ronalds, which will be in theaters in 2013, Love N' Dancing, which was directed by Rob Iscove (She's All That), and stars Amy Smart, Tom Malloy, Billy Zane, Rachel Dratch, and Betty White; the psychological thriller The Alphabet Killer, directed by Rob Schmidt (Wrong Turn, Crime & Punishment in Suburbia) and stars Eliza Dushku, Cary Elwes, Tom Malloy, Timothy Hutton, Michael Ironside, and Oscar Winner Melissa Leo; and a thriller directed by Mary Lambert calledThe Attic, starring John Savage, Malloy, and Elisabeth Moss.

He also appeared in principle roles on Law & Order SVU, Third Watch, Kidnapped, The Siege (with Denzel Washington) and Anger Management.

In addition to his work as a filmmaker, Tom is an accomplished author whose book Bankroll: A New Approach to Financing Feature Films is considered the "gold standard" of indie film financing instruction. A second edition came out in 2012.  Tom is also a nationally known motivational speaker for adults and kids and has traveled across the country spreading his positive message to students of all ages. Over the years, he has spoken to more than 100,000 students.

DIRECTOR - LA-BASED DARK COMEDY: SHAMIL ERFANIAN
Shamil Erfanian is currently the development producer of Digital Era Productions, and is developing two films for the company, including a horror and a romantic comedy based on a fairy tale. He is also producing and directing two features with Premiere Entertainment, a Ranger in search of his kidnapped daughter, and Razor Fury, a sci-fi feature centered around a renegade martial artist. As the development producer, Mr. Erfanian is responsible for the development, rewrites, production and post production of motion pictures. His extensive background in script development and analysis at

Hollywood Outreach Network has been a vital asset in the rewrite and development of up and coming writers. His unique approach to script development has been a key to "fixing" story issues and weaknesses.

Mr. Erfanian completed a motion picture, Prairie Dogs, which will be released in 2012. Prairie Dogs is a story of two soldiers returning to broken homes and relationships. The story questions redemption of warring soldiers and the betrayal of spouses left home during combat. Mr. Erfanian has also been trained as a Director of Photography, mentored by notable DP Gale Tattersall, Rodney Charters, and David Stockton.  In addition to being Associate Producer of Prairie Dogs, the Mr. Erfanian also was its Director of Photography.

EDITOR OF SIZZLE REELS AND SHORTS: SANJAY SOOKNANEN
Sanjay Sooknanan has over 14 years experience writing, directing, shooting, and editing films. He edited the Suicide Party sizzle reel and short film. A graduate of San Francisco State University, Sanjay juggled a career in education while working on over 25 short films, music videos, and short documentaries. He has worked with numerous local organizations and production companies, and is committed to supporting Bay Area-based independent films.
thepegasuscompany@gmail.com
www.vimeo.com/pegasuscompany
www.youtube.com/pegasuscompany

GRAPHIC ARTIST/DESIGNER: BERNARD PRINZ
Bernard Prinz is a graphic artist/designer with extensive experience in print media, image composition & image manipulation. He also has a deep knowledge of digital video camera and non-linear editing. He designed our original Suicide Party Poster.

PUBLIC RELATIONS AND PUBLICITY ASSISTANCE: JANA COLLINS
Jana Collins works with a full service PR firm, Jones and O'Malley, established in 1985 and based in Los Angeles, specializing in the entertainment industry. The company has assisted in gaining recognition for million dollar companies, cutting edge technologies, and Grammy Award winning recording artists. The company assists with campaign planning, press releases, press kits, Internet marketing, and special event planning, and they have a broad reach in today's media. They have placed their clients and their products in every nationally distributed publication, major television network and top rated cable station, including; ABC, NBC, CBS, FOX, Discovery, National Geographic, "E", HGTV, DIY Network and many others. They have gotten clients on The Today Show, Doctor Phil, Dateline, T.V. Guide Channel, Good Morning America, This Morning, 60 Minutes, Entertainment Tonight, and 20/20, and they have worked with a number of big budget motion pictures such as Transformers and Mission Impossible. Their website is at http://jonesomalley.com

OTHER CREW MEMBERS
We plan to draw on our extensive community of directors, cinematographers, editors and other crew members to put together the team for this shoot.  Here are photos from various film sets working with hundreds of crew members.

From I'll Make Some Bread and Behind the Scenes with Debbi and Frankie:

From the New Child: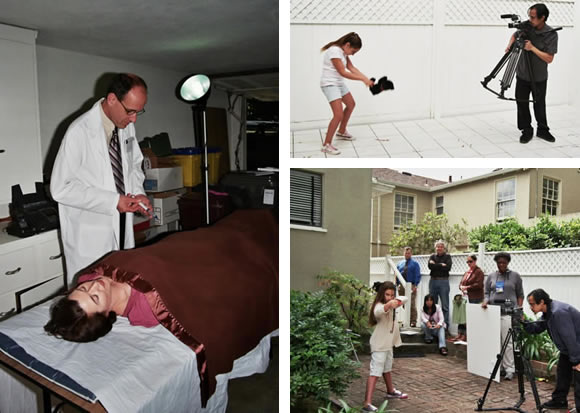 You can see more at  www.youtube.com/changemakersprod, which features over 80 short videos, including narratives, documentaries, music videos, promotional videos, book and script trailers, and photo videos with images set to music.

WHAT DO I GET FOR HELPING?
Your support is very important to us. To show our appreciation, we are offering a variety of rewards. These perks include:
- Invitations to film and business networking parties held in SF, LA and other cities
- Reduce prices for our parties and other programs
- An invitation to a day of filming
- A chance to be an extra at the big party scene or even having a speaking part in other scenes
- A lunch or dinner with the director and lead actors
- A mounted photos taken on the film set
- Memorable props from the film
- Special listings in our promotional materials
- Credits in our film, including Associate Producer, Co-Producer, and Executive Producer credits
- An invitation to be a VIP guest at our red carpet premier
- And more - as determined by our panel of advisers, which includes YOU, to help us decide what perks people would like to receive.

OTHER WAYS YOU CAN HELP
Besides contributing funds, you can help by spreading the word. Let your friends and business associates know. Post information about the campaign and our website, Facebook page ( http://www.facebook.com/youcansavedave), twitter handle (#youcansavedave), and on your own social media accounts and websites. Post blogs and articles about it.