Reasons to help Thomas...

1. You will feel good about yourself!!! If you care about animals, please consider donating to Thomas.

2. He deserves it! Thomas is incredibly friendly, and loving.

3. You'll know exactly what your money is being used for! I will post constant updates and photos. All the money is going to help Thomas. If you're unable to donate you can still help by spreading the word about Thomas. (he still needs a permanent home)

4. If not you, who will? Unfortunately there is a number of people who think stray cats are a lost cause. Donate, and spread the word about Thomas to prove them wrong.

5. You will be contributing to help Thomas on his journey to living a better life.
This dapper little fellow is named Thomas, who we just picked up today. We learned of this struggling animal and his circumstances only a few days ago and knew immediately that something must be done to help this unfortunate creature. Thomas has been living outside of a warehouse for the past year, only being able to count on a small meal every few days from a compassionate worker. People recall that even since he first appeared that his front paw was twisted at an unusual angle, forcing him to trudge about on only three legs. Despite the fact that most people ignore or shoo Thomas away when they see him, he has still remained a very affectionate and loving cat; always ready with a friendly nuzzle for anyone willing to accept it.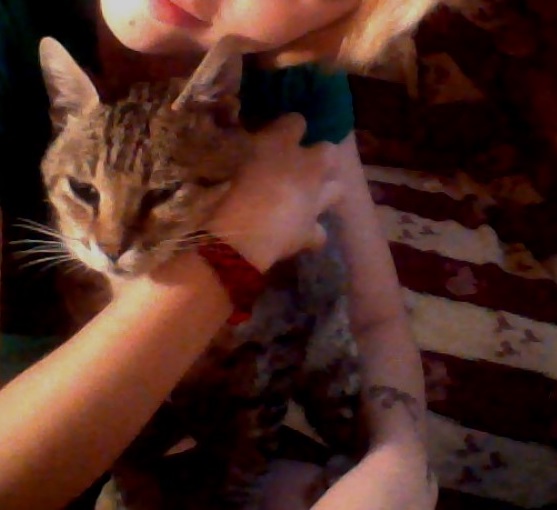 Unfortunately we are unable to help Thomas by ourselves which is why we need the help of donations to insure that he will receive the proper medical attention he requires. What we need initially is $585 for vet bills, starting off with getting X-rays done on his front leg, vaccinations, testing, deworming, and neutering.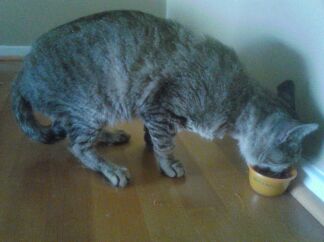 Any donation amount helps us reach our goal. We ask you to help Thomas on his road to recovery. On behalf of Thomas we would like to thank anyone who donates or shares this for showing him the kindness that so many in the past have denied him.