THANK YOU! One kitten has found her forever home, and the other three are now at a cat-only, no-kill shelter where they will get cuddles and love until they find their forever homes. Thank you so much for all your help, we couldn't have done this without you!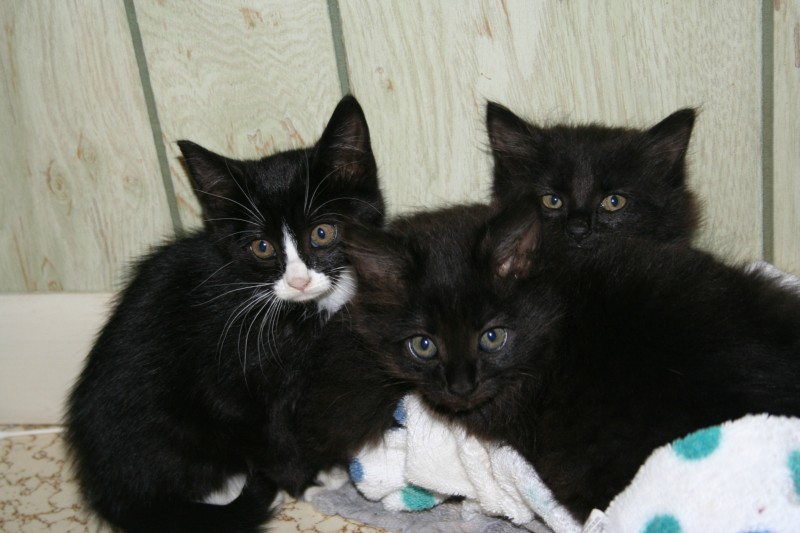 We found these four precious babies stuck inside a pipe yesterday. They appear to be about four to six weeks old, and we're working on weaning them from a bottle to wet food, and of course giving them lots of love and socialization. Currently they live in our bathroom, because we already have four cats and a dog.
The goal is to find these babies loving forever homes, but our local humane society has a very high kill rate, and the local rescues are full. Until they find their new home, however, they need veterinary care. They all need their shots, deworming, and eventually spay/neuter surgery. We want to take good care of these babies until they find their new home, but our money isn't as plentiful as we'd like. Please help us take care of these babies! Any help we could get would be incredible.
Pricing Breakdown
Four kittens...five "kitten" visits to get all their shots and dewormer at the vet.
Each visit= $59.00 per kitten
Test for Heartworm, FeLv, and FIV= $44.00 per kitten
Spay/Neuter= $20 per kitten