No Strip Mine on La Bajada Mesa!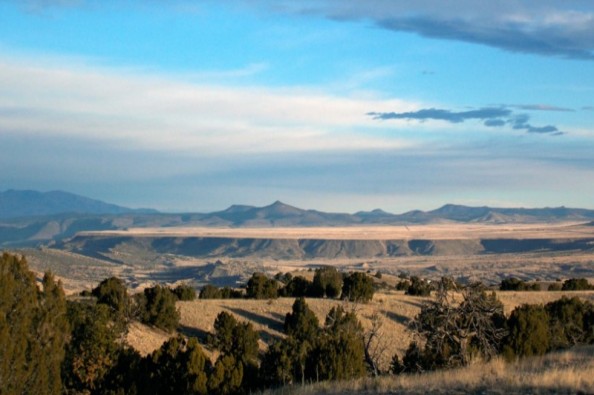 County Development Moratorium Approved!

Heartfelt thanks to everyone who turned out for today's hearing and to everyone who has supported the effort to save La Bajada mesa through these many, many months. And many thanks to our County Commissioners, every one of whom voted in favor of the moratorium.

Today's approval of the moratorium means that the mesa is safe from the proposed gravel strip mine for now. But the hard work isn't over.

The one-year moratorium simply provides time to write the regulations that will govern the DCI (Development of Countywide Impact) section of the Sustainable Land Development Code. Strong regulations are what will protect the mesa and other special places in the county over the long haul. And that's why we need to stay engaged.

I encourage everyone to continue to participate throughout that process. Countless voices in our community, working together, have won us this opportunity make a difference. Please continue to lend your voice and your ideas in support of sensible regulations to ensure that Santa Fe County continues to be a place we can be proud to call home.

I certainly know I couldn't be prouder of its people. Thank you all for helping get us here.
La Bajada Mesa is a stunning escarpment located between Albuquerque and Santa Fe, New Mexico. It has been central to the area's environmental and cultural landscape for centuries, and an inspiration to artists, writers, poets and photographers.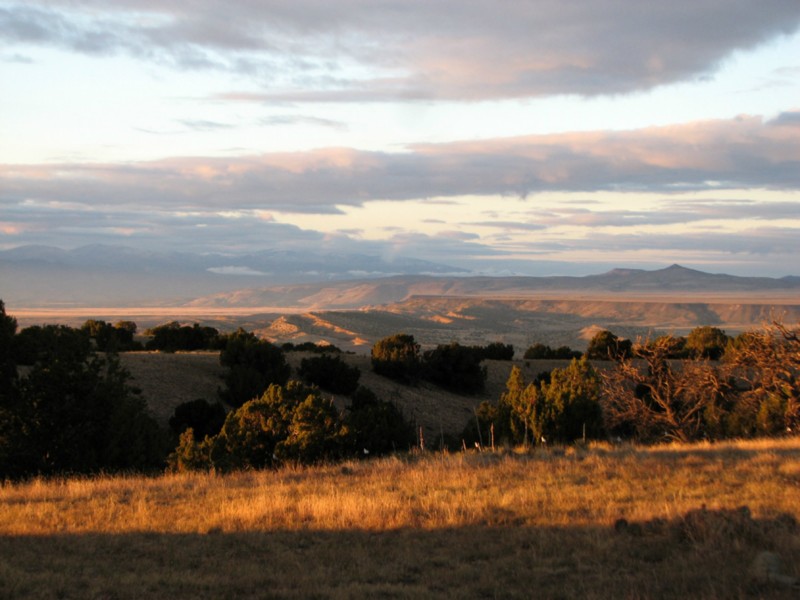 This special place is now threatened by a company seeking to strip mine the mesa's basalt cap for use in gravel and base course.

Many of us are banding together to fight to protect the Mesa.  Join us by making a tax-deductible contribution to help cover the costs of advertising and experts to weigh in on our behalf.  Help us convince the Santa Fe County to reject this ill-conceived application.

All proceeds from this fundraising effort go to directly to Concerned Citizens of Cerrillos, a 501(c)(3), on behalf of the Rural Conservation Alliance.

To make a donation by check instead through this web site, make your check payable to Concerned Citizens of Cerrillos with "For RCA Fund" in the memo and mail it to:
                           Concerned Citizens of Cerrillos
                           P.O. Box 245
                           Cerrillos, NM 87010

Learn more about the issues and how you can help at www.savelabajada.org.  

Speak out now by writing to the County Case Manager, Jose Larrañaga, at joselarra@co.santa-fe.nm.us to urge the County to deny the strip mine application.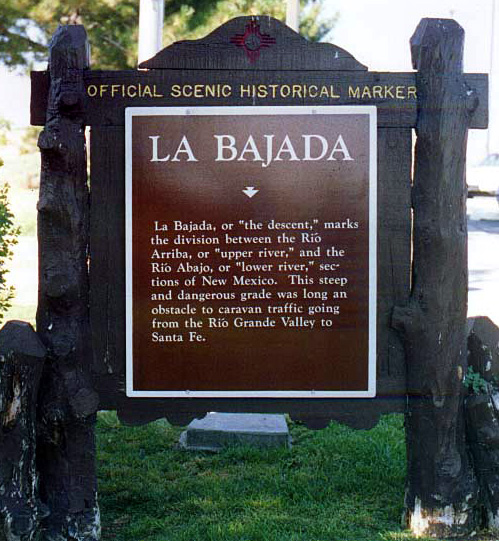 "Reducing [La Bajada Mesa] to crushed basalt for road base would be a travesty in its own right. Overdrawing the regional water budget - which is already over-committed - for such a destructive purpose would be a double travesty."      ~ Kim Sorvig, Professor, UNM School of Architecture and Planning
What is GoFundMe?

Fundraising made easy >>
CONTACT
LINK
POSTER
REPORT
William Mee Jr
20 days ago
Argos MacCallum
1 month ago
many thanks!
Thank you for your dedication Diane.
Kathleen and Michael Casey
1 month ago
Thanks for all your efforts! The La Bahada Mesa is worth it.
nancy leonard
1 month ago
Peter R. Christensen
1 month ago
Claire Fulenwider
1 month ago
Thank you for organizing around this! Congratulations on making your goal!