Unfortunately, it takes money to make money...
I am a broke, out-of-work, math teacher and experienced website developer, now a volunteer firefighter. I need a rugged laptop and portable solar charging system so that I can work wherever I go. These are essential to my current living situation
(described in the sob-section below)
. I promise that I will never forgot the few who help me get back on my feet and give me the ability to work again and create something amazing that you will be proud to be a supporter of.
Not just a handout...
I am trying to start a new online service called
PDQme
which will initially be a simpler, yet more powerful, alternative to
Craigslist
and other classifieds posting websites. The goal of
PDQme
is to make finding what you want extremely simple and quick, whatever it is you are looking for, or wishing to sell or trade. If you donate, you will get more details on planned features and may even contribute to the design, if you wish.
I hate sob stories; but here it is, in a nutshell...
These last few months have been rough! We lost our home when the owner decided to sell, we used up all my savings moving around, I lost my teaching job and am unable to teach in Oregon until the next school year, and we are currently sleeping in a utility trailer on a property with no electricity or plumbing. I recently chose to become a volunteer firefighter to keep me sane, in shape, and keep my spirits up.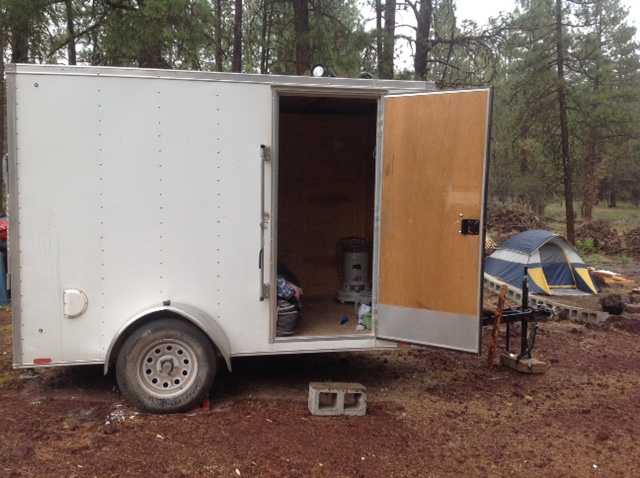 Plenty of fish in the sea, just not this pond...
You've heard the saying,
"Give a man a fish, feed him for a day; teach a man to fish, feed him for a lifetime."
I know how to fish, I just need a new fishing hole! I have been driving to the public library to work on my antiquated desktop computer, but it is costing me too much in time and fuel! I need a better system so I can work more hours and spend less money. Currently we (2 humans, 2 cats, and 4 dogs) do not have enough savings or income to move to a home with electricity.
Why $7770?
I'm hoping 7 is a lucky number. I can get my ideal laptop for $2000 (I might have to settle for non-ideal, around $1000, depending on the support) and a top-of-the-line portable solar generator system for another $2000 (or bottom-line for $200). I figure another $500 in warranties, cases and other protective gear. The rest of the money will help me LIVE for a few months as I am programming. This includes a monthly $250 rent and approximatley $200 fuel and $200 food.
Just understand, every little bit helps out...


Reaching the $7770 is my goal, but it is not necessary for me to begin, or succeed...