Cancer Fund and Medical Bill Payoff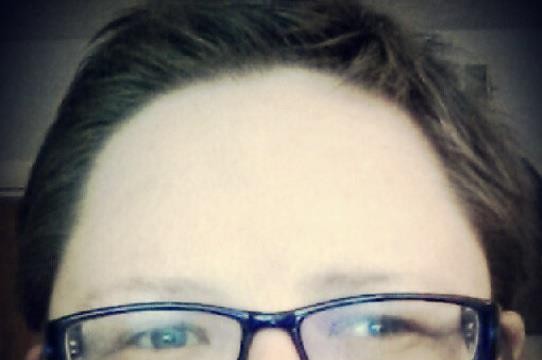 As you can no doubt tell from my new icon- My hair has returned! It's wavy, and we're not really sure what color to call it (yes... it looks brown in THIS light but it's shifty!), but it's definitely back.
.
In the months since remission, the neuropathy that came with my last round of treatment became "post-chemo neuropathy" and I found myself living in constant and excruciating pain.
.
It got progressively worse (despite switching medications) and stopped responding to pain pills. Until last week I was essentially living at a 9 on the pain scale. All the time. Even while trying to attend classes.
.
Thanks to a drug trial that I'm partaking in though (1 injection 2x a day for 4 days... last week) it appears that the neuropathy has been tamed. My feet and hands are no longer constantly troubling me!
.
Unfortunately, medical bills aren't so easy to scare away. In addition to the bills remaining from last year- my deductible has reset as of the beginning of the year and so each visit (excepting the drug trial related ones) adds yet more charges to the tally.
.
If you can afford to help, or know someone who can- of course I will be grateful as always for any assistance. Some things are just too big to pay off on your own- and this is sadly one of them.
.
Otherwise, things are definitely showing signs of improvement- especially with this latest development with the neuropathy.
.
My thanks for your continued prayers and good thoughts! And to those who have donated before- as always- THANK YOU. Your help kept me going through the hardest parts of all of this. And I couldn't have done it without each and every one of you.
After being diagnosed with Uterine Cancer in March of 2012, I lost my job because of the time I had to be off for surgery, recovery... and treatment. In the process, I've stacked up almost $10,000 in assorted medical bills- to say nothing of the day-to-day living expenses that happen every time you turn around.



I'm now in remission (as of December 2012) and trying to get back on my feet! The bills are still there, and now that a new fiscal year has started- they're piling up yet again as my deductible is slowly chipped away.
What is GoFundMe?

Fundraising made easy >>
CONTACT
LINK
POSTER
REPORT
K.C. Clifford
28 months ago
Our prayers are with you, Sarah! Thank you for the blessing you have been to us over the past few years.
I hope this helps! I'm keeping you in my thoughts and hope you're better soon!
Karen Hickman
29 months ago
Bless your heart Sarah. I know what you are going through. My husband had colon cancer. He lost his battle on Dec. 5, 2004. I had a lot of medical bills to pay after he passed away. I am praying for you.
Andrea Cozier Mclean
29 months ago
I'll be praying for you. Stay strong :)
I hope this helps. Wishing you get better soon!! <3