Bolshoi Ballet Academy Dreams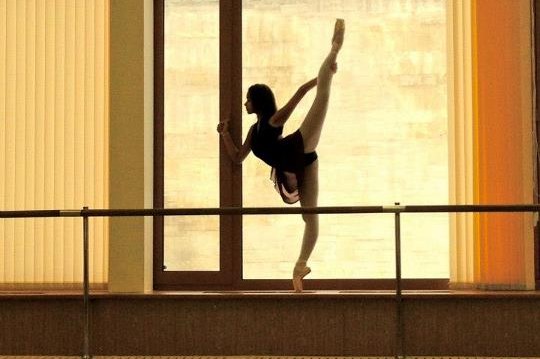 I want to thank everyone here who has supported me the last 2 years. I am happy to announce that I am now a Bolshoi Ballet Academy graduate of the traineeship program. Being given the opportunity to trian with my Russian class under Irina Sirovas direction is something I will rememeber forever.

As many of you know I was auditioning this past winter and I am happy to announce I was offered a corp de ballet contract with the Hong Kong Ballet!! A premier classical ballet company!!

I am very excited to joing the company this summer for the 2014/2015 season. However I am now faced with another obstacle. The cost to live in HK is very expensive and I cannot afford the first (or 2) months living expenses. I am now, once again, reaching out for your support as I try to raise enough to pay the rent for a month or two in order to begin my career. Once I start receivng a paycehck I should be able to manage but unil then I have to try to fundraise. Could you please share my story? Every penny helps.

I appreciate all your support and I hope I have made you all proud and I hope to continue to do so.

Thank you from the bottom of my heart!

Love, Nicole
My Name is Nicole. I have been offered a traineeship at the prestigious Bolshoi Ballet Academy in Moscow. The Bolshoi Academy trains the best ballet dancers in the world. To be invited is a huge honor and dream come true for me. There is only one problem. In order to go I need to raise money. The Academy cannot provide scholarships to International students and the tuition is 1300.00 Euros a month (approx $1630.00 USD) I don't have a dad and my mom cannot afford the tuition so I am asking for your help. I have a link to my you tube page where you can see a bit of my dancing. On YouTube I am dancing w/the boy in the red shirt (sorry for the poor video quality). Ballet has been my passion since I was very small. Also there are a limited number of minority females in ballet and I want to change this. I feel like this oppotunity would be my contribution to the stages of changing the thought process regarding minority females, like myself in ballet. If I do raise the money in time or find a sponsor I will be very grateful and I will always acknowledge my supporters in a blog which I will start should I get to take advantage of the wonderful opportunity. Thank you for taking the time to read this and for considering supporting me. If you would like more information or would like to see the invitation as proof from the academy please contact me. Love, Nicole
What is GoFundMe?

Fundraising made easy >>
CONTACT
LINK
POSTER
REPORT
Imani Crawford
3 months ago
A few members and friends of Black Bread chipped in to show you their love and support. Keep up the great work!
Scott Mosenthal
6 months ago
Hi Nicole, Great to hear from you! You're clearly doing great things--I admire your incredible dedication and work ethic. All the best with your auditions!
Best wishes in all that you do! The world is yours for the taking!
Melody Gilbert
15 months ago
We have friends who live in Irvington who posted on Facebook about your story. I recently saw the documentary "First Position" and your story reminded me of some of the people in that film. My husband and I are living our dream by moving from the U.S. to Bulgaria to teach journalism and filmmaking here, and we hope to help you keep living your dream, too.
The Jacobys
15 months ago
...good luck Nicole...I know you will get there!