Be the first to like this update
I normally don't post more than once a week on GoFundMe, because I'm usually always on her Facebook page, and that's just easier (feel free to join that too!
www.facebook.com/groups/fighting4mickie
). AND THANK YOU TO ALL OF YOU WHO ARE POSTING AND SHARING HER MAILING ADDRESS AND TO THOSE OF YOU WHO HAVE SENT HER BIRTHDAY CARDS AND SPECIAL PACKAGES! YOU HAVE NO IDEA HOW SPECIAL YOU HAVE MADE HER FEEL! THESE CARDS WILL BE ON OUR LIVING ROOM WALL FOR QUITE AWHILE, I'M SURE!!!
However, Mickie posted a status on her Facebook page today that both broke my heart but made me proud to be her mom at the same time.
"For all my friends who have abandoned me here is a little tip: Epilepsy is not contagious (you can't catch it from someone who has it)."
Unfortunately, this is true......damn near all of her friends have abandoned her over the past year or so, and if she wasn't the beautiful, mature young girl I've raised her to be, I don't know what kind of downward spiral she'd be in right now. Luckily she has a great sense of humor and a beautiful attitude to match that beautiful heart of hers!
I look at these friends, and I look at their backgrounds, and I look at what kind of "friends" they've been over the years. We've taken these so-called friends on trips to Gatlinburg, Disney, zoos, etc. And we've paid for these trips, even though we really didn't have the money (and still don't), they were our guests. These children have been sheltered, or raised to be the "mean girls", above everyone, which means that in the end, they will wind up being the ones who are alone.
So when Mickie posted that as her status tonight, it took me by surprise, but she went about it in a mature way. We don't know why these girls have drifted away from her......sure, they're becoming teenagers, they may have boyfriends (which, I'm sorry, you're a little young to be doing the boyfriend thing.....it's still supposed to be the "bros before hoes"), but whatever. Mickie was not invited to Halloween parties, pool parties, movies, etc, because people were AFRAID. Well, newsflash FRIENDS. Try being in Mickie's body. Try waking up on the floor with sores in your mouth after you've had a seizure in the middle of the night, bit your tongue and fell out of bed. Try being so upset that you can't try out for soccer or volleyball because you can't even let go of your walker without having to grab onto a wall or something close by. Try having so many doctors in so many locations, having so many tests and having your blood drawn so many times, only to have no answers time and time again about why you're slowly deteriorating. That's what my child gets to go through every day. And what kind of pictures do you see on Facebook, and on here? You see a smile on my daughter's face....because we've taught her to embrace every day as if it's going to be her last. It's just like the doctor said....."if we don't figure out what it is soon, we won't be able to reverse it".
So to all of you FRIENDS.......you don't know what you lost when you decided to abandon Mickie. She's a leader, not a follower. She's not a door mat, she's not your bitch. She's a mature, beautiful, amazing child who has been through hell to get where she is. Even having only gone to school maybe 15 half days in the past six months, her amazing homebound teacher has helped us to make sure that Mickie has kept up her honor roll. And we'll leave it at that. She'll always be a leader!!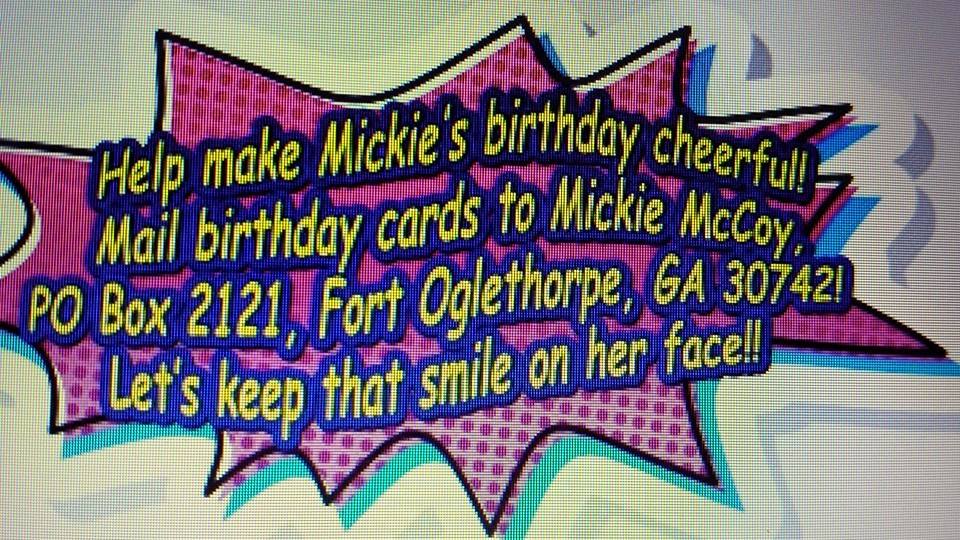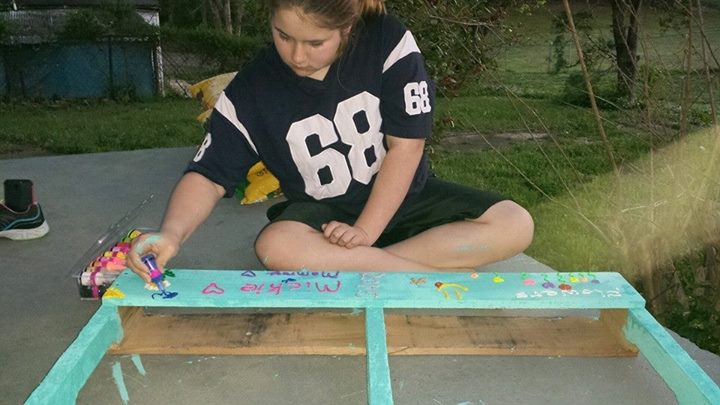 MICKIE'S ADDRESS TO MAIL DONATIONS/CARDS TO: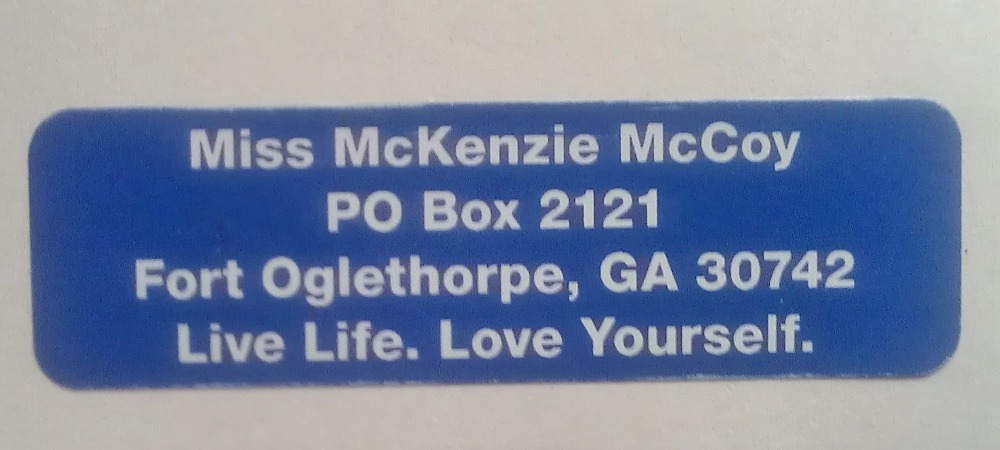 REQUEST TO JOIN! CLOSED GROUP! FREQUENT UPDATES ON MICKIE'S PROGRESS AND FUNDRAISING EVENTS!!!!
www.facebook.com/groups/fighting4mickie
I hear people tell me all the time, "But she doesn't look sick!"  Of course not! And I don't want her to look sick!  Mickie was born healthy......beautiful and healthy!! So it came as quite a shock that she's been diagnosed with mulitple diseases/illnesses mostly in the past 2 years. She was diagnosed with Juvenile Myoclonic Epilepsy with JANZ syndrome in June 2013. She started having these episodes on top of her usual nosebleeds, and she would have severe headaches afterwards. Her post-ictal state would last anywhere from 6 to 14 hours. Normally she would just sleep, but if you woke her up, she would stare straight ahead, and take forever to answer questions....usually only one word answers.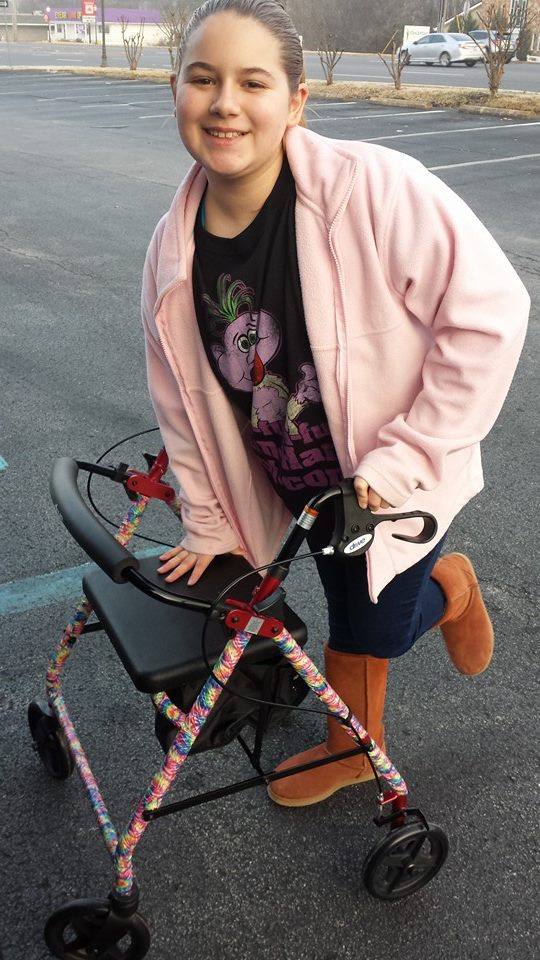 Because of her seizures, she suffers from memory loss. She will forget up to 2 days prior to the seizure and there's no getting anything back. Imagine studying for a test for 2-3 days and then having a seizure....we literally have to re-teach her everything that we studied! Another example is when we saved our money and used our tax return to take Mickie and her friend on a trip for her birthday to Disney World.....Mickie has no recollection of that trip at all (yup, wasted trip ,wasted money, and only pictures to show how much fun she had). I honestly cried (and still do) at the thought of my daughter constantly dropping things, struggling to remember things that she's known for a long time.
I have been working as an assistant to a neurologist in Chattanooga, TN since we moved here from Virginia in 2008. His partner sees pediatric patients and immediately scheduled Mickie for an EEG when he happened to hear me talking about her symptoms to a co-worker.  Sure enough, he pulled me in his office and explained that Mickie was having seizures "all over the place" so she instantly became his patient. She's been on seven seizure medications since then, and two of those she was severely unable to tolerate.   The seizures are still not controlled and she will still sleep forever when she has one. Right now the they are focal/petit-mal (absence) seizures, meaning you really can't tell she's having a seizure until you're looking closely at her. She basically looks like she's staring off into space.  Mickie recently had a Vagus Nerve Stimulator (VNS) implanted into her chest with a wire running up into her neck and wrapping around her vagus nerve. It's basically like a pacemaker for her brain. Every 3 minutes it sends shocks that last approximately 30 seconds, leaving her voice to vibrate for a short time. If she has a seizure or feels "funny", there's a special magnet that she wears that can be swiped across her chest where the battery is to send an extra "charge" to her brain to help try to stop the seizure, or at least make it less severe.  Mommy and Daddy are trained on the magnet and have to carry one, and her teachers are also trained on it as well!  She's seen the neurologist three times since her implant and we've had to amp up her VNS each time and bring down the time intervals.  The only improvement we've seen with the VNS is that she doesn't sleep as long after a seizure. So, instead of sleeping 20 hours, she'll sleep maybe 4-5 hours.  I'm not seeing much improvement in the way of reducing the number of seizures that she has.  She seems to be having more nocturnal seizures lately, which involves wetting the bed and either biting her tongue or biting the inside of her cheek. We've learned that if she sleeps through her alarm for more than 20 minutes, she's probably had a seizure, so I'll sneak in, turn it off and let her sleep. There's no use in even trying to wake her up.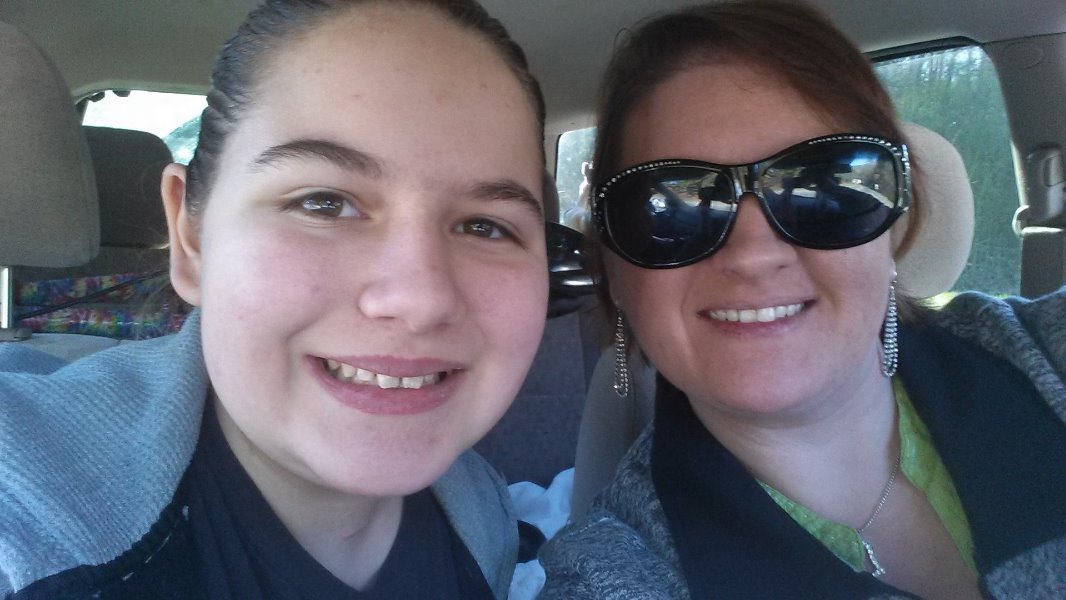 One of Mickie's medications, Fycompa, was started in early October. She started going down hill and on October 15, her school called and said I needed to come get her, something wasn't right. Sure enough, she barely recognized me when I got there and when she stood up, she couldn't even walk, so I had to hold her by the back of her sweatshirt.  It all kept going worse from there.  She began sleeping 20 hours a day, becoming incontinent, unable to write, walk, or carry on a conversation for more than a minute before she forgets what she's talking about.  After two weeks, we had to put her in diapers because she literally had no control over herself......we think she also had seizures by this time as well, which wasn't a good combination.  Needless to say, her medication was finally stopped, but for some reason, the side effects didn't stop. She still has a lot of balance issues and memory issues.  I just want my baby girl to be back to normal. She  is luckily keeping up with her schoolwork.
Epilepsy is only the beginning for Mickie: In the past 5-6 years, she has been diagnosed with:
1) Juvenile Myoclonic Epilepsy with JANZ syndrome
2) Severe Eosinophilic Esophagitis
3) ADHD
4) PFO (hole in her heart)
5) Chronic Sinusitis
6) Chronic headaches
7)Hereditary Hemorrhagic Telangiectasia (HHT, a rare bleeding disorder)
8) Over 20+ environmental allergies
9) Reactive Airway Disease
10) Chronic Nosebleeds
11) Vitamin D deficiency
12) Ehlers-Danlos Syndrome, Type III
13)Croup x 2, 2012, 2014 (normally kids don't get it after the age of 10--she's just different lol)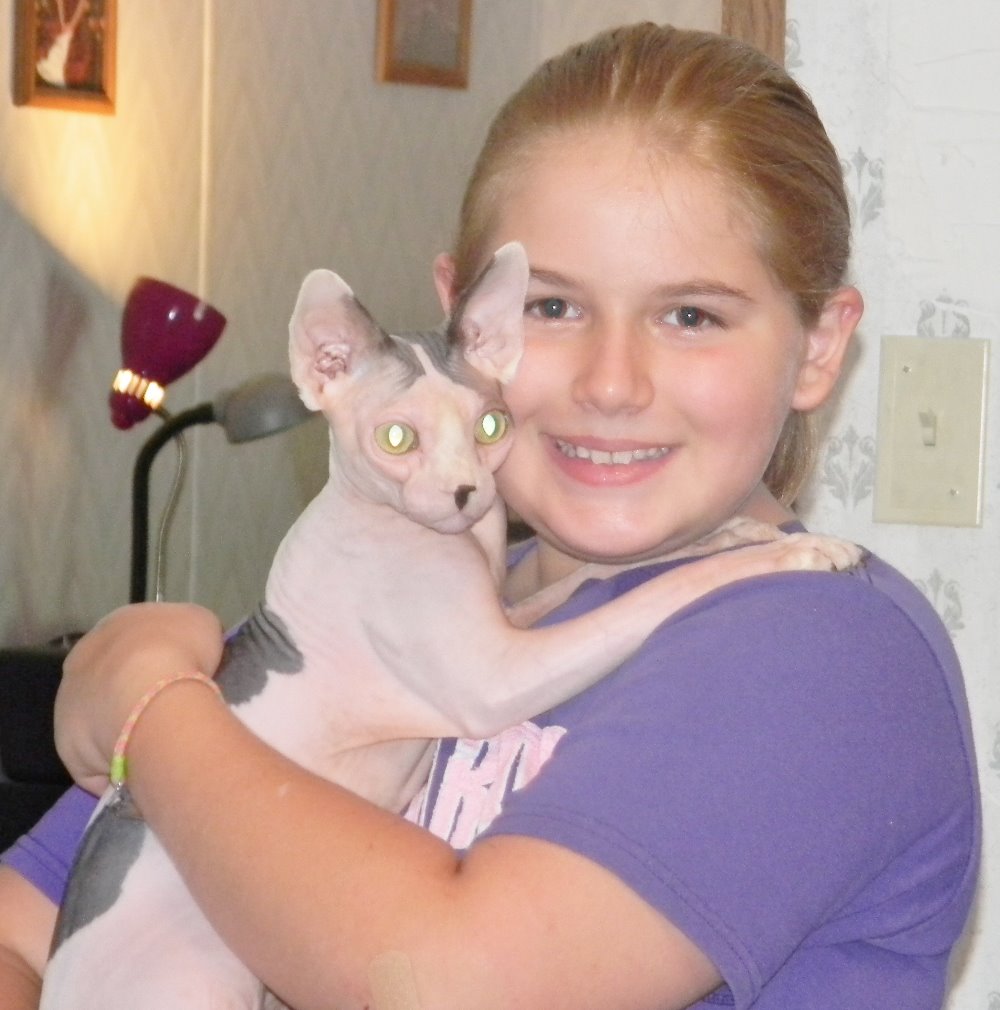 We are a simple family of three.  Matt and I married in March 2011, and Matt officially adopted Mickie in August 2013 after we terminated her biological father's parental rights.  We also have a small dog, Bristol, and our hairless cat, Moonshine.  We have it worked out pretty well where I work days and Matt works evenings/nights so that someone is always home with Mickie.  When she has her seizures, she can be very disoriented, so it's good to have someone around!  When she's having a good day, we love to go play tennis, walk through the battlefield, feed the ducks at the pond, head up to the lake for a day of swimming and tanning, and occasionlly go bike riding!  If we have the money, we'll take an occasional trip to the zoo to get away from it all!
Through all of this,  Mickie still won't let anything get her down. She's in intermittent homebound from school and has a 504 in school to help her with testing and classwork (which means she goes to school when she's well and when she's not well, she stays home and her amazingly wonderful homebound teacher comes to tutor her). She's been to school maybe 10 days since October because of all of her medical issues.  She is also a Level III, First Degree black belt in Martial Arts (TaeKwonDo). She's been doing martial arts since 2011, and her instructors had been extremely protective of her, continuously reminding the students not to touch Mickie in the neck or head.  If they hadn't done this, we probably would've had to quit. However, she has not been able to do it since October, and her heart is still very much a part of it.  She's determined to get back in there and fight, and I'm not going to stop her!  Even when she's had a seizure during the night, she will wake up completely exhausted, but still get dressed to go to school. Usually we end up picking her up a few hours later because she can't stay awake!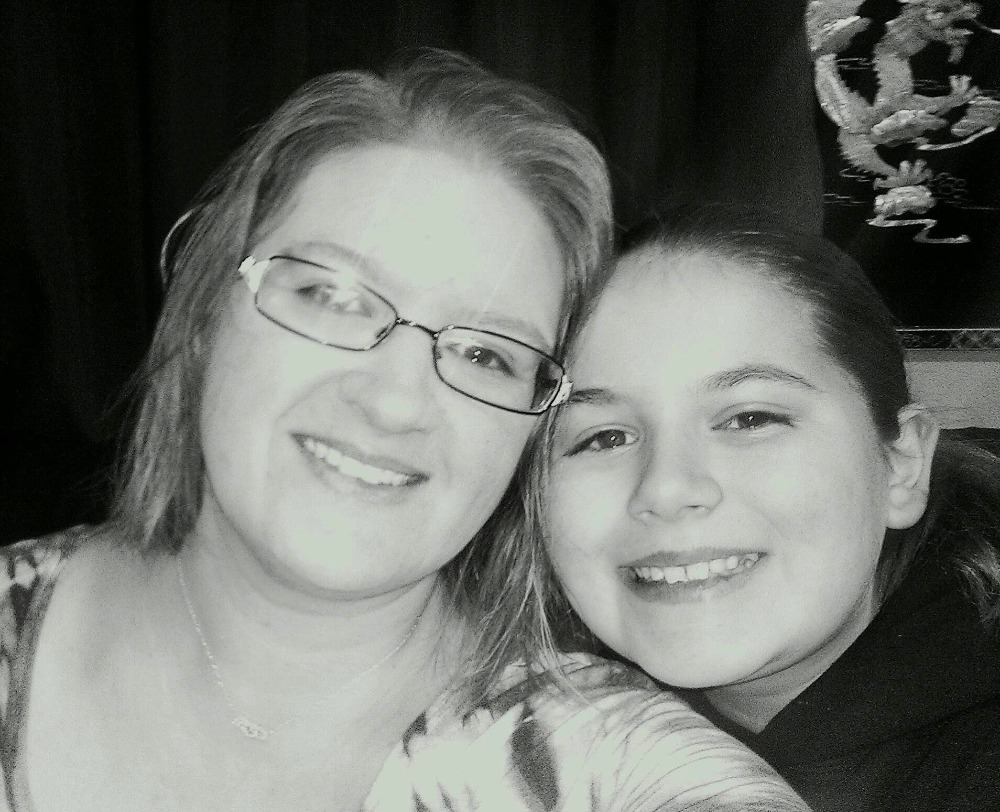 We have decided after much reading and research that a seizure response dog will be extremely beneficial for her. The neurologist believes that her seizures will become Grand Mal within the next 1 year (once she gets hormonal and her "cycle"). These seizure response dogs are able to provide comfort for her by laying either on or next to her after she has an episode, may alert people that she's had a seizure, retrieve a phone or her medications, etc. I believe that the dog will help with her confidence and self esteem issues as well. Imagine being in school and having a seizure and urinating on yourself because it's beyond your control. I would hate that for her, but I think that she will do a litle better with a furry friend by her side. It's amazing what these creatures can do, and the bonds that are formed for life!  It took us about 4-5 months to do the research, find the right companies to apply to, discuss it with the right people, just to make sure that this was the best thing for Mickie.  The application process alone is grueling  and sometimes the applications alone can be up to 14 pages!  We've entered into a contract with a wonderful company in Illinois called Sit Service Dogs.  Mickie's dog will be trained specifically for her needs.  If she leaves her phone in a different room, the dog will retrieve it. If she has a seizure in the shower, the dog turns the shower off so she doesn't drown. The dog will turn her over so she doesn't choke, and will lick her face until she comes out of her state.  The dog will also be trained to swipe Mickie's VNS with a magnet!!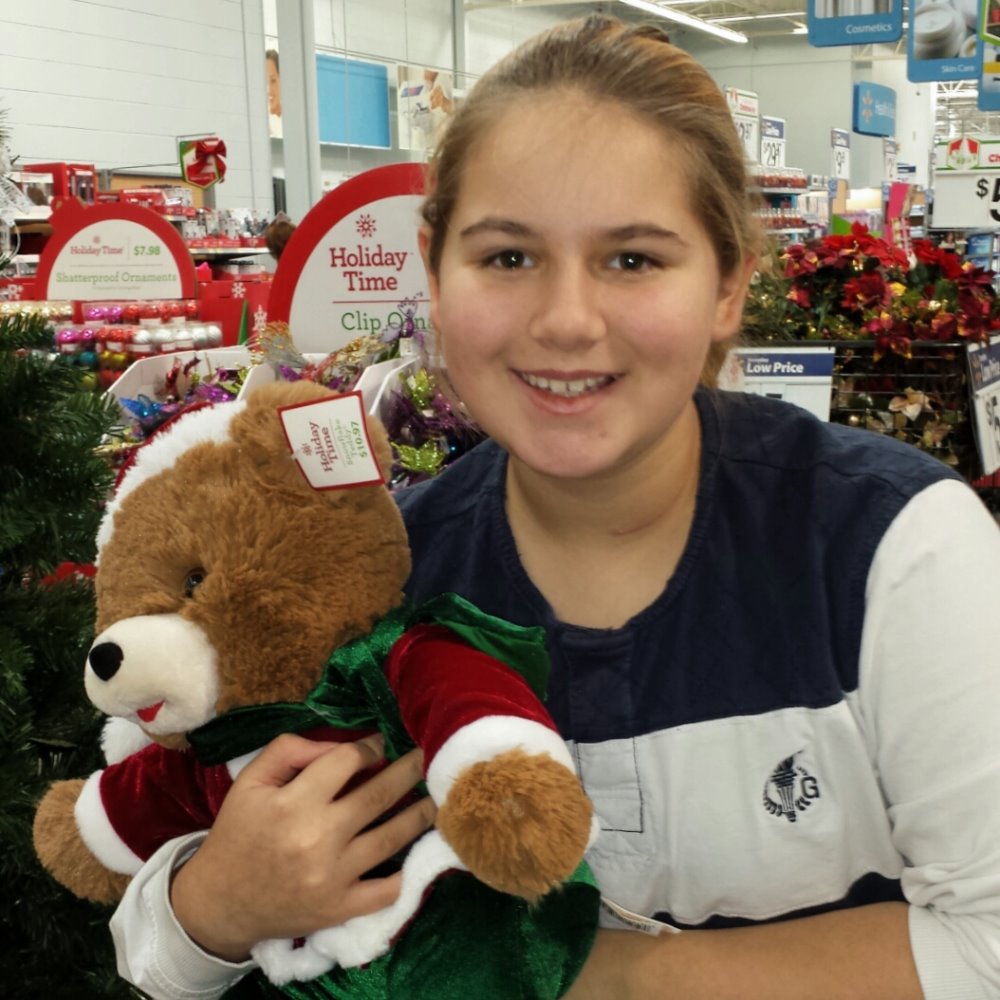 However, these dogs are extremely expensive and we, as the clients, are responsible for coming up with approximately $10,000-12,000 for these amazing animals, which includes the training, lodging, travel, etc. We also will have regular grooming and vet visits as well.  We must take two weeks out of our jobs/school/etc to train every day for the new dog before it's ready to come home to our family. It is extremely difficult for us considering Matt and I both work full-time jobs, we have no money left over each month after paying bills and getting Mickie's meds because her meds cost almost as much as our house payment each month!  We started this page in November 2013 and originally had been using the donations towards her medical bills.  However, when we decided to partner up with SIT to get Mickie a service dog, we'd already raised $1500 and paid a lot of her medical bills.  So it's like we were starting fresh from $0.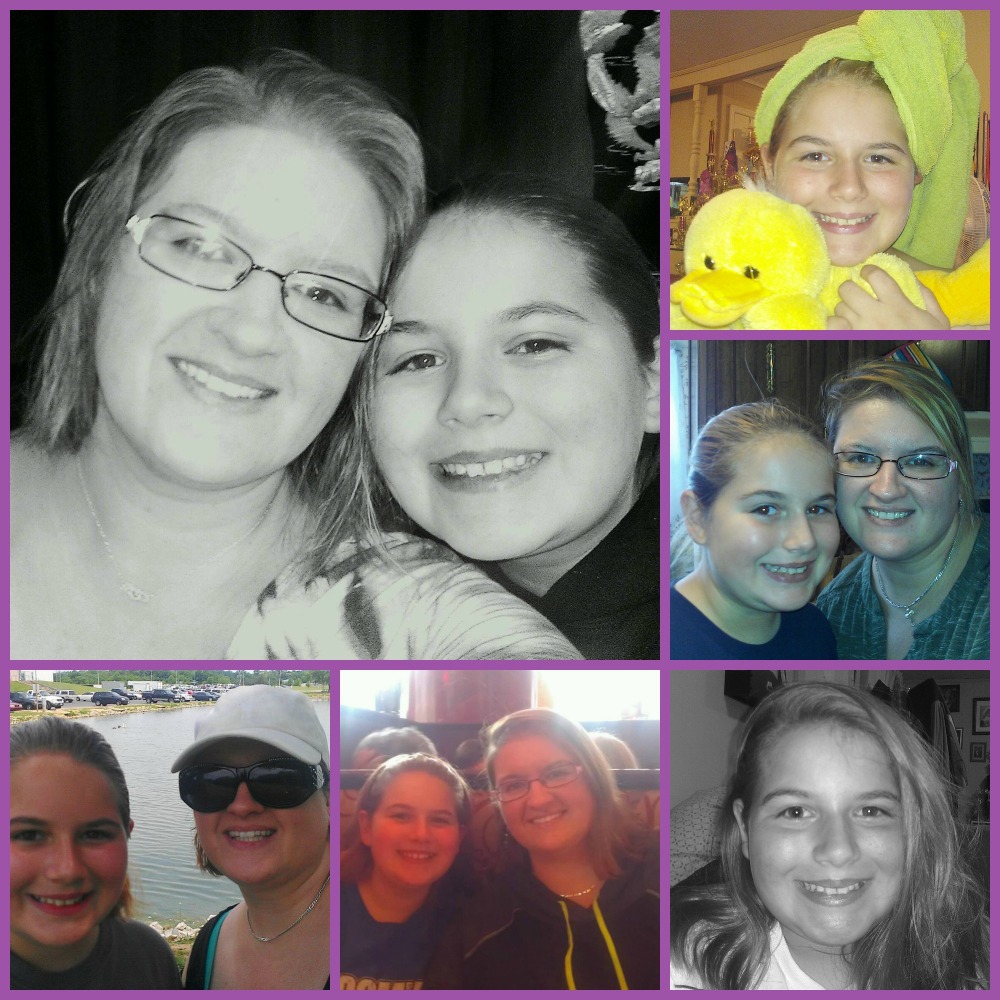 This is where your help comes in! We would appreciate it if you would share this page with your Facebook/Twitter/Pinterest, etc friends and family to get the word out there and help us get a seizure dog for Mickie!! She deserves it because she is completely one in a million. I would never trade her for anything in the world! She has proven to be a huge inspiration to everyone that meets her!
Please feel free to check out her facebook page at
www.facebook.com/groups/fighting4mickie
  and her Instagram page at
www.instagram.com/support4mickie
Thank you so much for reading this and becoming a part of our lives!! We hope to make this happen within the next two years!