Almost three years ago, my husband yelled at me from across the house to come watch
this report from Inside MMA
because a kickboxer was on talking about having a Congenital Heart Defect and his open heart surgery. As a family that owned a martial arts school for years, and a family that had dealt with a child with CHD for years, we were pretty shocked.
I tweeted about it, and to my surprise, Mark "Fightshark" Miller tweeted back. What initially was a distant recognition turned into a friendship of two families with a common bond, as soon after we met Mark and Shelby, my son Jacob underwent his third open heart surgery with Mark and Shelby in *his* corner.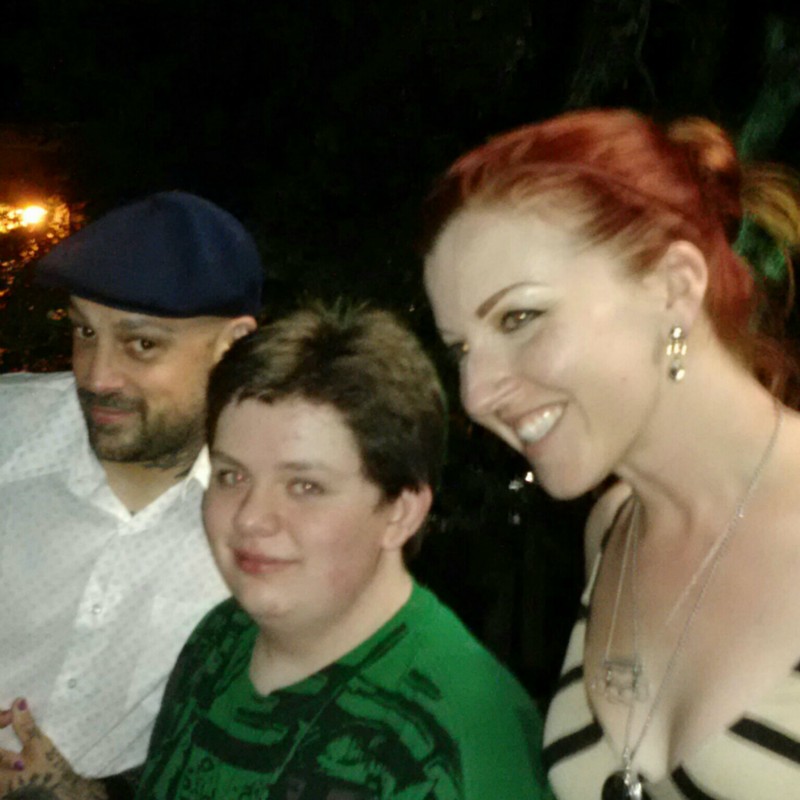 It's our families' turn to return the favor and be in Mark's corner.
Last week, Mark fell ill and this week, he found himself in the hospital grappling with CHD yet again. Unfortunately, as a professional kickboxer Mark is self-employed and due to having CHD as well as Type 1 Diabetes, he has been medically uninsurable on the private market and currently has no insurance.
In just three more months, a medical catastrophe of this caliber would have cost Mark no more than $6,350 (the Affordable Care Act out of pocket maximum per year). Because it happened now, the bills could potentially rise into six figures.
It's hard for us to do anything as Mark fights this fight in a Ventura County hospital, but this we can do. I remember the terrifying feeling of watching every medical action while wondering what it cost, of feeling overwhelmed because even if you don't know how you'll pay when it means life or death, it's not a choice.
Mark has advocated for greater CHD and Diabetes awareness, has reached out and befriended other CHD survivors, has talked to parents to help them understand their CHD kid's perspective. He's a fighter, and he encourages other people to fight.
Please help support making his fight a little bit easier, and toss a few bucks in (or more, if you can spare it).
Thanks.
**Please note that this is being done with Mark's full knowledge/permission/access. Though, frankly, if he hadn't grudgingly said ok, I probably would have done it anyway.