I just got off the phone with Sarah Pomrenke Metcalf. Some of you may know that last month her husband Darren faced a grim situation when he was diagnosed with an infection on his brain stem. Darren barely survived. He has issues with mobility and vision. He requires extensive care and therapy. and he is now in the midst of a long and uphill battle of recovery, and Sarah has been on FMLA taking care of him since his diagnosis.
Yesterday Sarah's 3 year old daughter Genevieve was diagnosed with cancer. She had a tumor on her tailbone and when UVA surgeons went in to remove it malignant cells were found. Genevieve starts chemotherapy after Thanksgiving.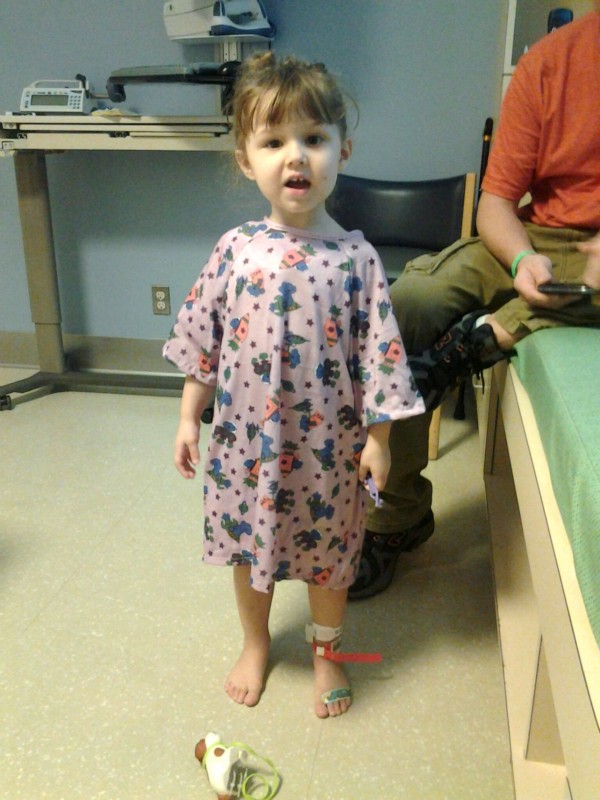 Sarah is an elementary school teacher in Bedford, VA. She is still on FMLA from Darren's recovery, and now she's going to need all the support she can get as she holds her family together during Genevieve's treatment. She only has 2 weeks left of her FMLA leave. Her family's medical bills and expenses are and soon will become even more insurmountable, and at this point she is the sole provider for her household.
Let's send Sarah, Darren and Genevieve as much love and support as we can to get them through this time. Watching your child go through cancer treatments and extensive medical procedures is heartbreaking. Help us help her keep focused on taking care of her family and hold her world together by sending a donation to them. Any amount, even the smallest of donations is helpful. Thank you!
*Note Added November 17, 2013: Just so everyone knows, both Sarah and Darren's employers have been going above and beyond to do anything they can to help this family. Darren's job is waiting for him, and he is with a wonderful company. Sarah's school is full of many angels who are doing everything they can so Sarah can focus on her Genevieve. I'll post notes as I get them from Sarah and/or Darren.
Thank you does not begin to cover my gratitude for your level of compassion toward this family. God bless each and every person who prays for the Metcalf family, shares this story, or donates to them. I truly believe your involvement is divine intervention. -Shelley