Justice for Kyron Horman!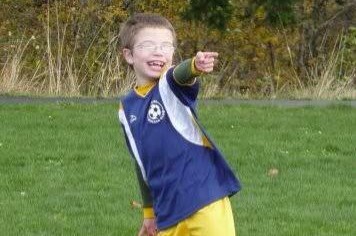 From Desiree:
There are rare moments during this type of tragedy when faith is restored and you realize there is good in this world that we live in. This past weekend was just such a moment. There are truly wonderful people out there that care about Kyron and love him even though they haven't met him. I am so grateful to everyone that helped us search for him and I fear I can never really express how much in words.

I want to send a special thank you today to Klaas Kids for stepping up to the task again. For sending out your best teams and proving yet again how phenomenal your group is to work with. The caring, compassionate, and hard-working folks that you send always surprise and amaze me.

Another special thank you to all of our volunteers, family members, and friends that came out to help Kyron. I am so glad that you are still here by our side seeing us through all of this. I couldn't do it without you. My family are truly Kyron's warriors.

Thank you to all of the Portland community for opening up your homes, neighborhoods, streets, restaurants, and hotels to host us for the weekend; it's always a true tribute to Kyron with the wonderful support you give to us. Thank you to a special neighbor Susie for your caring heart and for going above and beyond for Kyron, I thank you from the bottom of my heart. We truly appreciate your support and kindness.
Kyron's Momma

June 4, 2010 is the day that Kyron disappeared and our nightmare began. It has been four years now and we still don't know where Kyron is. Our hearts were broken the day the unthinkable happened, a day there is no moving on from. Each day we live with the unknown, while silently praying today is the day he comes home to us. Our nightmare will not end until Kyron is home.

For the past four years, people have come together in support of Kyron and our family and we ask for your continued support. As we are standing together we ask you to stand with us. Fight for the little boy who has touched so many hearts. Help us bring Kyron home.

Initially this site was set up for donations to help with the civil suit Desiree filed against Terri Horman in the disappearance of our Kyron. While she still believes Terri has the answers we so desperately seek, it was in Kyron's best interest that the civil suit was withdrawn. However, this does not mean we are giving up or going away. We will do whatever it takes to bring Kyron home to us. Donations to this site will now be used in our continued search to bring Kyron home.

(This site is monitored by Kelly Ramirez, Desiree Young's sister.)

We Promise We Will Find You.
We Will Never Stop!


What is GoFundMe?

Fundraising made easy >>
CONTACT
LINK
POSTER
REPORT
Love you Kyron, we will never give up
Melanie Lassiter
1 month ago
Anny Lockard
2 months ago
I pray for Kyron and his family every day. I urge everyone to do the same. This little boy is precious. I never got the chance to have a son. I cannot imagine the pain of having a beautiful child like this taken away. G-d Bless you all. May he be brought home now!
Kind hearted neighbor
2 months ago (Offline Donation)
Kyron search
2 months ago (Offline Donation)
Nicola Johnson
2 months ago