Justice for Kyron Horman!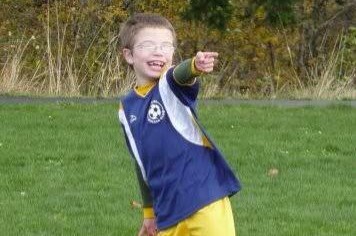 I have had several questions be asked, so I am going to address them all at once. This site is monitored by Kelly Ramirez, Desiree Young's sister, Kyron's aunt. Initially this site was set up to help pay for lawyer expenses in the civil suit that was brought up against Terri Horman. Since it was determined that it would be in Kyron's best interest for Desiree to drop the civil suit, this site is now used for the sole purpose of raising money in the search to bring Kyron home.

Basically, this means that every time we do a search we actively fundraise until we have the funds we need to do one, which means all of the funds are depleted each time. We base how large of a search we do on the amount we raise beforehand. We don't ever buy Kyron items just to turn around and sell them on Ebay to stockpile money or make a profit. Unfortunately, this side of Kyron's family is the only one actively searching for him and to do that we need to fundraise. Every penny that is donated here is used in the search for Kyron, nothing else.

This site is very limited in what I can do. I cannot change the total amount raised and clear it out after every search. The total will always remain what has been donated altogether since the site was started. This does not mean that is how much is in the account, since we deplete the funds with every search and have to start over again.

Hope that clears things up,
Kelly

June 4, 2010 is the day that Kyron disappeared and our nightmare began. It has been four years now and we still don't know where Kyron is. Our hearts were broken the day the unthinkable happened, a day there is no moving on from. Each day we live with the unknown, while silently praying today is the day he comes home to us. Our nightmare will not end until Kyron is home.

For the past four years, people have come together in support of Kyron and our family and we ask for your continued support. As we are standing together we ask you to stand with us. Fight for the little boy who has touched so many hearts. Help us bring Kyron home.

Initially this site was set up for donations to help with the civil suit Desiree filed against Terri Horman in the disappearance of our Kyron. While she still believes Terri has the answers we so desperately seek, it was in Kyron's best interest that the civil suit was withdrawn. However, this does not mean we are giving up or going away. We will do whatever it takes to bring Kyron home to us. Donations to this site will now be used in our continued search to bring Kyron home.

(This site is monitored by Kelly Ramirez, Desiree Young's sister.)

We Promise We Will Find You.
We Will Never Stop!


What is GoFundMe?

Fundraising made easy >>
CONTACT
LINK
POSTER
REPORT
Dear Kyron, family, friends and every supporter. We will never forget about any of you ever. Merry Christmas, and we all will continue to pray for the miracle of bringing Kyron home. Always, the Petche/Palumbo family.
Stacey Rivera-Green
6 days ago
Merry Christmas sweet Kyron. We will never give up. Love you to the moon and back again ♥
Cindy Garlock
23 days ago
I pray Kyron is home soon, for you Kelly and Desiree, Tony, Kaine and your entire family. My heart breaks for all of you, may you continue to be strong and know that I as well as so many are praying for you. Happy Thanksgiving to you.
Elisabeth Hess
1 month ago
I love Kyron. My prayer everyday is that he comes home to his mom.
Lisa russell
2 months ago
I'm believing this is the year he will be brought safely home
My heart breaks. We drive by the school quite often and down Germantown Rd. I always look on the sides of the road even though I know this has been searched and searched. I know some day he will be found and returned to his family. I keep praying for this to happen soon, like yesterday.
Leslie Affholter
3 months ago
Will NEVER give up Hope Kyron!