King Frazier Funeral & Memorial Fund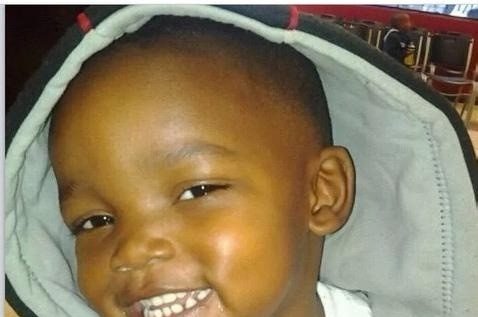 Each hug and kiss each prayer, call, text, donation, EVERYTHING has been greatly appreciated! Thanks a lot for the support and continue to pray for the Frazier family and I!
Support for parents of lost son

We are asking for your help for 4-year-old boy, King Christian Frazier, who has died from drowning in a complex swimming pool on Friday afternoon 4th of July 2014 around 2:10 p.m. We are hoping that we may be able to make a minor difference in this  family's time of need. Although the emotional grief cannot be taken away, this account will aid them in a financial way, hopefully taking one burden off their shoulders. Thank you in advance for the love and support to this precious family.
Related Press:
http://m.wtoc.com/#!/more-news-detail/25943566?orgId=89
http://m.wtvm.com/#!/newsDetail/25947876
What is GoFundMe?

Fundraising made easy >>
CONTACT
LINK
POSTER
REPORT
LaTrell Haynes
8 months ago
Still praying for you all. Rest well King
Jordan and Larrion
8 months ago
He will swallow up death forever, And the Sovereign Lord Jehovah will wipe away the tears from all faces. Isaiah 25:8
God Grant this family the serenity of knowing that you make no mistakes. You are the beginning and the End. God bless your new angels family to live on knowing that he will forever watch over them. Amen
Taliyah & Keshia M.
8 months ago
Aiesha Sinclair
8 months ago
God bless!
lashes by tanika
8 months ago
My prayers are with you & your family
Sarena Miller
8 months ago
GOD blessed your family
Tiwanna Moore
8 months ago
Praying for the family!