Kids Care Campaign/support the soup line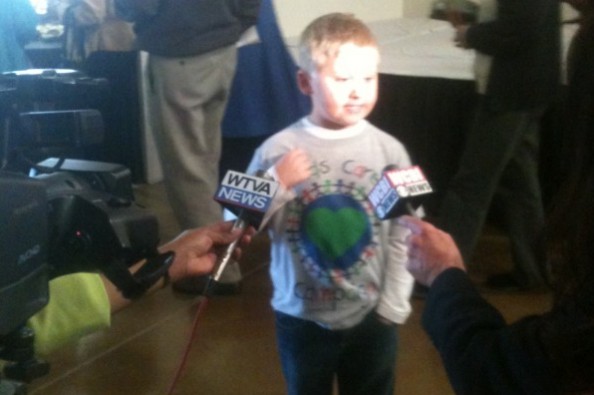 Kids Care Campaign Cookbook



Kids Care Campaign is designing its first cookbook and
WE NEED YOUR FAVORITE RECIPES



The cookbook will be broken down into these 5 categories: Appetizers, Soups and Salads, Entrees, Snacks, and Desserts



Submit as many recipes as you want by emailing them to kennon0314@gmail.com or simply writing it down and mailing it to 141 Colt Lane Guntown, MS 38849. Please make sure to include all ingredients, measurements, cook times , etc. Please submit all recipes by July 15th, 2013



Kids Care Campaign is centered around helping our local community and that is what we will reflect in this cookbook. The Salvation Army is Kids Care Campaign charity of choice and we have pledged to raise $10,000.00 in 2013 for this charity. If you or anyone you know of has been touched by the Salvation Army please share your story or if you would just like to thank them for the work they do please share that as well. We will feature personal stories about our community and the people in our community so feel free to submit any stories you feel are relevant about our giving community and the wonderful people in it. Thank you so much and God Bless.
Kids Care Campaign was founded in 2013 by Kennon Quinn, a first-grade student at Saltillo Primary. Kennon is raising money for the Salvation Army to help support the soup line and the need for a new lodge. Kennon has had a bake sale, a bowl-a-thon, and rang the bell and raised over 2,000. He has a goal to raise 10K to help this great cause. There are currently 3 children living at our local lodge ages 4,5,6. We have a great need in our community please help Kids Care Campaign and Kennon reach 10K. Thank you and God Bless




What is GoFundMe?

Fundraising made easy >>
CONTACT
LINK
POSTER
REPORT