Kelsteen Piper Medical Fund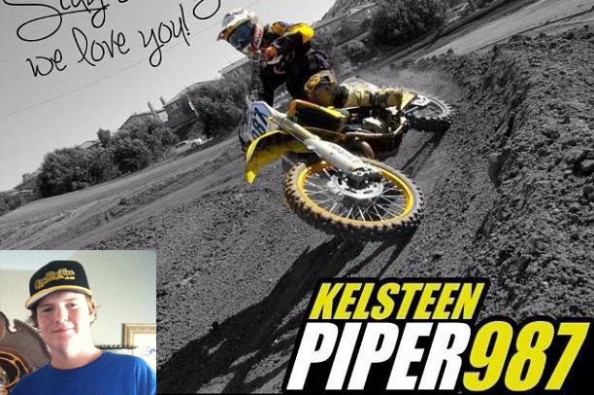 Update on Kelsteen Piper well he finished his first week of the day treat program and is doing well considering where he was 1 month ago today. He has been so strong and has stayed as focused as he can in his road to recovery. Each day he wakes up with a positive attitude and goes to therapy and puts 100% of effort into it. He wants nothing more to be home for good but is now starting to understand how important his therapy is for him to make a full recovery. We are on our 2nd weekend home and hoping its goes as good as last weekend. After knowing the percentage of people with this type of injury that actually survive makes all of us really thank god that he is here with us and god has a plan for him. With patience and time we will know exactly what his plan is for him. So very thankful that my Kel-bel is doing so well. It has been a tough month for our family and will continue to be tough for the next few years but please know that we are extremely thankful and appreciate all our friends, family and the community that has showed us such amazing help and support!!!!
1
Like many families in Southern California, the Piper family enjoyed riding and racing motocross. Motocross is Kelsteen's passion and it provided some great family experiences for the Piper Family. Kelsteen grew up riding and racing at Perris Raceway, Lucas Oil MX (Starwest), and Lake Elsinore. On Tuesday evening January 8th, Kelsteen crashed while practicing at Lucas Oil MX (Starwest). The crash resulted in severe head trauma. He is battling to regain consciousness.
Kelsteen's father Ryan and mother Jody have not left his side in the hospital. They both want to remain by his side in hopes to help with Kelsteen's recovery. This fund will help the Piper family with extra medical costs. The fund will also help Ryan and Jody stay by Kelsteen's side as they miss work.
What is GoFundMe?

Fundraising made easy >>
CONTACT
LINK
POSTER
REPORT
Deborah & Robert Allen
25 months ago
Our prayers are with your whole family! # 348
David A. Piper
26 months ago
Shannon Jones
26 months ago
We love you Kel-Bell.... hurry up and come home. Yaya, Josh, Jay-Jay & Banana-Butt!
Kepple Family
26 months ago
Praying for You all...
Aaron and Lynette Seegraves
26 months ago
All our love and prayers to my family, wish we could make it all better but because we believe and trust in GOD I know he will lead you through this and heal Kelsteen in his time and you !
Anonymous .
26 months ago
The Piper family is still in need during this extremely difficult and long recovery period. Dear, Friends, family, and motocross family, please come together and donate if you can. No amount is too small. Kelsteen, we pray for a speedy and successful recovery!!
The Chancellors
26 months ago
Sending love & prayers your way - here's to a speedy recovery. braaaaaaap