I Legion - Second Album Funding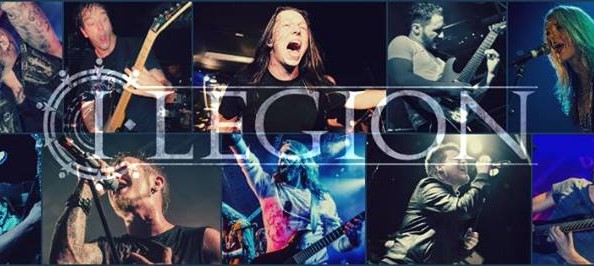 Official funding page for the second I Legion album.
We're not asking here to fully funding the project, but simply giving us the tools to release a product that will blow you away and is as good as anything a major label would put out. Your donations will be used mainly for mixing and producing costs (Jon Howard from Threat Signal will sit behind the board for this awesome project) and for publication costs.
Each donations of 10$ and more will be rewarded by a digital copy of the album in advance as soon as it is ready. Be sure to leave your email adress so we can reach you when the time has come!
If you want to contribute via PayPal, send your donation to ilegion@hotmail.ca I'll make sure to add your contribution to the gofundme page. And leave a message if you buy one of the package.
https://www.facebook.com/ilegionofficial
What is GoFundMe?

Fundraising made easy >>
CONTACT
LINK
POSTER
REPORT
BEYOND FAN
Pier-Alexandre Paradis
5 months ago
BEYOND FAN
Justin Singer
7 months ago
BEYOND FAN
Clayton Pudvah
7 months ago
$15 for two kick ass cds? Sign me up!
I LEGION FAN
Stéphan Lévesque
8 months ago
I LEGION FAN
Kevin Phelps
8 months ago
I absolutely loved Beyond Darkness. Can't wait to see what you conjure up!!!
BEYOND FAN
Stephen Neetz
8 months ago
I LEGION FAN
Bobby Tedora
8 months ago
Really looking forward to hearing the final product and jamming along to it. Keep up the awesome work man.
I LEGION FAN
Antti Seppälä
8 months ago