My name is Zachary Cuny, I'm a Boy Scout in Troop 271 of Ocean Springs, MS. Thanks to your support, I have enough donations to finish my
Eagle Scout Project
, the last requirement I need to earn my Eagle Scout Rank. UNFORTUNATELY, I turn 18 in
one month
, which is the FINAL DEADLINE for completing all my requirements! (But, I am managing the project remotely from Mississippi State, and we WILL get it DONE in time!) State has also confirmed that when I finish this and get my paperwork to them, I
definitely
will be getting an
Eagle Scout Scholarship
! Thank you guys!
For Eagle Scout, a Scout must "plan, develop, and
give leadership to others
in a service project helpful to any religious institution, any school, or your community". I'm building a Pump House at Wesley Church in Ocean Springs, MS, to protect their existing water pump from damage, and the church from risk of liability.
Labor is being donated by
skilled craftsmen
and
Boy Scouts
! Some materials were donated, and thanks to the generous supporters of this project, we raised enough money to buy the rest! Also, Boy Scouts from my troop will participate to earn service hours and
learn valuable construction skills
. THANKS for your HELP!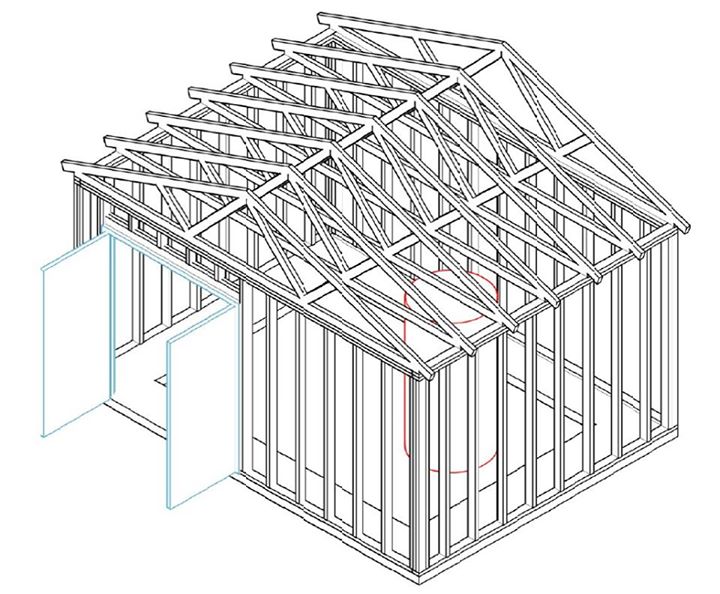 This is deductible, since it is a donation to Wesley Church and will go directly to the completion of this pumphouse!
--Zachary Cuny, 17 years old