This fund is to benefit the dogs rescued by myself, Charlie Moreno and Melina Garos from Howl-A-Day Inn. These dogs were rescued from Chaparral, NM. We have provided our inventory of dogs to the Otero County Sheriff's Department and hoping others also provide as much information for them to prosecute for animal cruelty.
Melina Garos and I ARE NOT a non-profit organization. This is why we have set up this page.
We are animal lovers that are helping the poor dogs in this case.
This donation page is to provide support for animals me (Charlie Moreno) and Melina Garos (Howl-A-Day Inn Training & Boarding) have rescued. We currently have over 30 rescues that are being vaccinated, treated for illnesses, injuries, and housed while we get rescues to help us.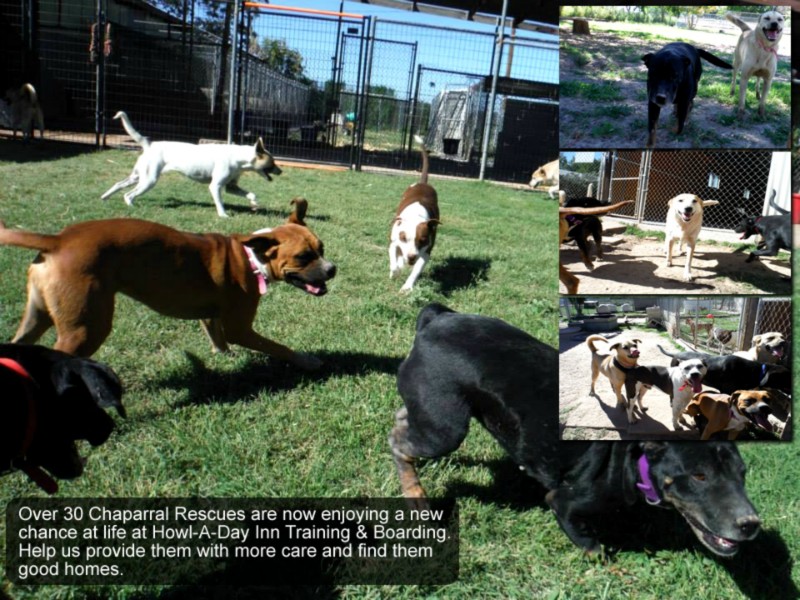 Many of these rescues are now ready for adoption. Adoptions are being provided by Cherished K-9 All Breed Rescue in Las Cruces, NM.
Please visit ElPasoPets.org for more info coming soon on each of the available dogs.

IF RESCUES WANT TO TAKE IN THESE DOGS WE WILL TRY TO TRANSFER THEM TO YOU OR HELP YOU APPLY FOR TRANSPORT GRANTS. Call or Text Charlie Moreno at (915) 412-6642.
MORE PHOTOS: