Put some Spark in our Park! ~ Bucklin MO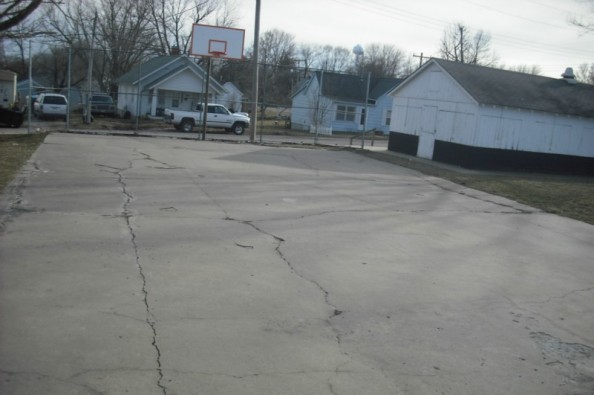 Can you believe that we just received another $100.00 donation! Thank you Jeff & Pam Harper. Yes, we are still taking money. After doing the edging and mulch we are hoping to be able to place some benches and a tree or two!

If you haven't seen it, the big play structure is in. Thank you to Doug & Marc Finney for taking the lead on getting that installed! We appreciate what you have done! Thanks to all of you who helped with that. We know it was a big job. When I went up tonight to take pictures, there were kids playing on it. The whole reason this project began. Just makes me smile. Hearing the laughing and screams of excitement. . . awesome.

We just can't thank all of you who have donated enough. We know most of you will not be able to hear the laughter and screams like I did tonight but without you, it wouldn't have happened.

Thank you, thank you, thank you!
The Bucklin Park needs your help!!
Our swings are cracked, our chains are rusted, our playfort has broken ladders and splintered wood. Our basketball court is busted concrete, held together by grass.
Our kids need a place to play!

Our first goals?
Wooden playhouse - $300
New Swings & chains - $300
Two Spring Riders - $1000
Merry-Go-Round - $2500

Help us accomplish THAT, and we'll move on to a play structure and new basketball court. 100% of donations go toward purchase of equipment. We are counting on volunteers to install everything.

So where are you?
Parents?
Alumni?
Friends?
Guys who played town team basketball?
Neighbors?

Well-meaning strangers who pity our small, rural, brokeness?! ;-)

LET'S DO THIS!!




What is GoFundMe?

Fundraising made easy >>
CONTACT
LINK
POSTER
REPORT
Clydene Jones
19 months ago (Offline Donation)
Jeff & Pam Harper
20 months ago (Offline Donation)
Joe & Beverly Cupp
21 months ago (Offline Donation)
Bucklin R-2 FCCLA Club
21 months ago (Offline Donation)
Judy Sevier Trueblood
21 months ago (Offline Donation)
Prenger's Foods
21 months ago (Offline Donation)
This is from the pizza sales during the month of May at the Bucklin store. Prenger's donated $1.00 per pizza sold! Thank you to everyone who purchased a pizza in May!
In Honor of Mary F Mendenhall
21 months ago (Offline Donation)
In Memory of Virgil Lindberg
22 months ago (Offline Donation)
Bucklin Bulldog Business Club
22 months ago (Offline Donation)
American Legion Green Hill Post #57 Auxiliary
22 months ago (Offline Donation)