Bears, Backpacks, and Blessings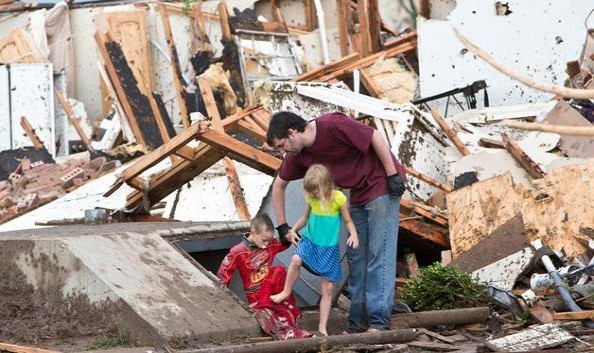 We will be on the ground in Oklahoma July 4th! We will be delivering bears, backpacks, and blessings to children in the following areas: Moore, El Reno, Little Axe, and Carney! We are traveling 1780 miles from Maine to show our love! I can't wait to share pictures, and stories with you all! Please pray with us that the last 900.00 that we need comes in quickly. Hugs and High Fives!
OUR MISSION: To Give Gifts to Children on OKLAHOMA affected by recent Tornadoes,
We are using our gifts, talents and connections to bring in donations for the children of OK who so desperately need all our help.
OUR GOAL
We would like to assemble and deliver with a team of volunteers 500-1000 plus backpacks filled with the following new items: Educational Technology, Books, Grooming, Hygiene Supplies, Coloring and Activity Books, Stuffed Animals and Gift Cards to be used to purchase clothing.
OUR PROMISE
One Hundred Percent of all Donations will be given to the children of Oklahoma affected by May 2013 tornados.

Shelley M. Chappell / Founder Chris L. Chappell / Co-Founder









What is GoFundMe?

Fundraising made easy >>
CONTACT
LINK
POSTER
REPORT
Jeanene Adkins
17 months ago
Thank You for your continued support. God Bless You
Tami Buchan
21 months ago
Galen & Paulette Garren
21 months ago (Offline Donation)
annonoumus
21 months ago (Offline Donation)
Ali Mangkang
21 months ago
Proud of your work sis.
Deb Small & Baylee Driving Trailer Leaving July 5, 2013
Edie Baluss
21 months ago
Thanks Shelley we are proud of your hard work to help others Edie Ali and Missy