Support Our Super Hero Adler Bear
Be the first to like this update
Chemo #28. Truckin' along like a brave little soldier.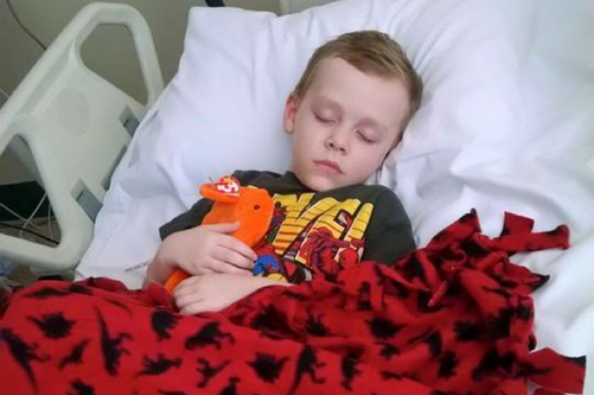 Adler Bear Carris is a sweet 5 year old with hydrocephalus, and pilomyxoid astrocytoma. Grade 2 cancer.  His tumors are in his spinal column and 2 spots on his brain.  They are inoperable so they will always be there. The hope is to shrink them with weekly chemo treatments thru the next year.  He has suffered with severe pain for over a year now.  Its time for that to end.  He and his parents can use all the support they can get!  I can't imagine seeing my child in unbearable pain for months and going so long without getting an actual diagnosis.  Your donation of any amount will help alleviate Adler's family of some of the hospital costs.
Read more about Adler's story here.
What is GoFundMe?

Fundraising made easy >>
CONTACT
LINK
POSTER
REPORT
GOLD LEVEL
May God blanket you in comfort through the journey and complete and total healing!
GOLD LEVEL
I know you Grandparents and understand your trials from friends of mine. God bless you
Bradley Shumaker
1 month ago
Cynthia Wunder
1 month ago
I have a 5 year old too. Feel better little guy. May the Force be with you!
Morgan Campbell
1 month ago
I'm sorry it couldn't be more. Saw this on Facebook and sharing across Facebook. My thoughts are with you!
Saw your post on Stephen Amell's FB page. I agree with you! Can't spare much, but I hope this helps. Sending good thoughts your way!