Update: De Sean had his pre-op appt yesterday, and we learned some new information. De Sean has extra bones in both hands and feet that need to be removed before any reconstruction can occur. His medical team has a good plan in place and that is to begin surgery at the first of the year when he is bigger and will be able to better handle anesthesia. They are going to start with his left hand (and possibly right) and when his hand surgeries are complete, then they will move on to corrective surgery on his feet. The great news is that we learned that after De Sean's surgery he will be able to come home the same or next day after surgery, and recovery time is estimated 2-4 weeks. We are still processing this new information, but excited that his medical team wanted to wait until after the holidays!! At De Sean's 4 month check up he weighed 15lbs 7oz and is 24 3/4 inches long. De Sean has become very vocal in the last few weeks, and has learned how to scream. But his best milestone of all is that he grabs your face and gives you slobbery kisses. We will continue to update about new information as we learn it. This is going to be a slow proccess, but all in the best interest of De Sean. Thanks again for all of your patience and continued support for baby De Sean and our entire family.

~Love De Sean's Grandma~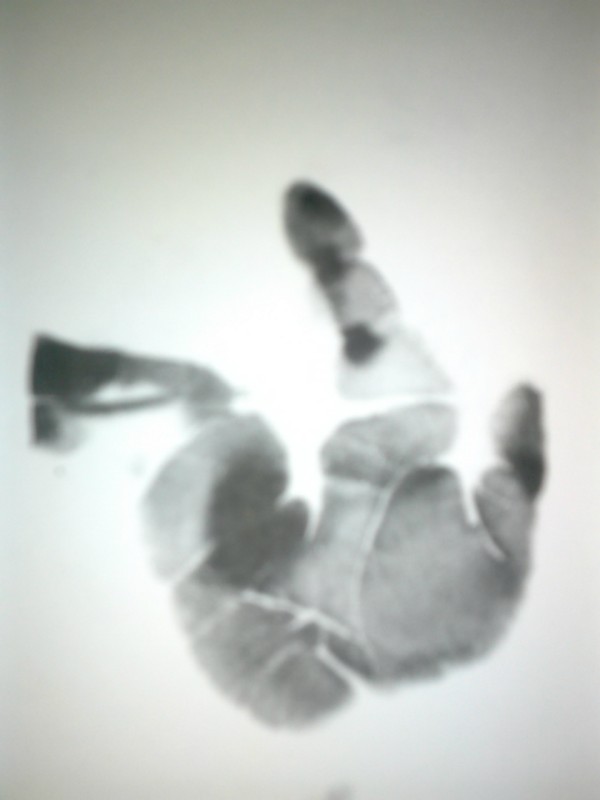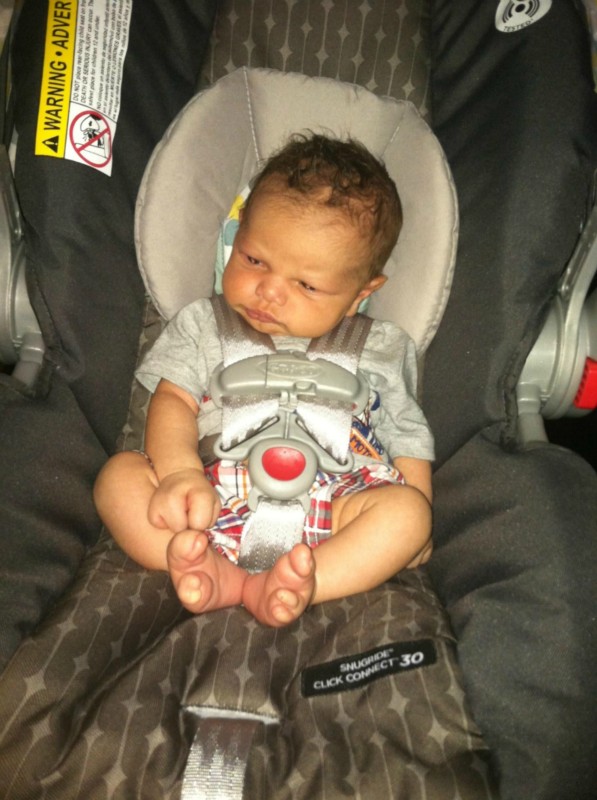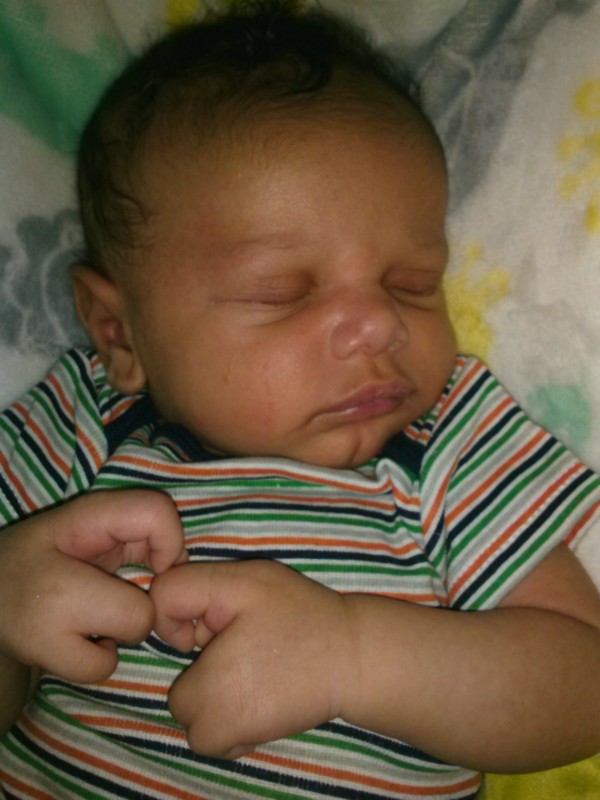 This is my precious grandson born on 04-14-14. He was born with a rare
genetic condition
called Split Hand/Split Foot Malformation. He was born with four fingers on each hand (no middle finger on right or left hand) and has three toes on each foot. His right foot has two toes that are fused together.
On his left  hand, his pinky and ring finger are bent/fused at the knuckle, which he can not straighten.   
We recently learned from his Pediatric Orthopedic Foot and Hand Specialist/Surgeons (Shriners), that baby De Sean will need to undergo reconstructive surgery on both hands and both feet at the age of three months old, to ensure his future mobility. His fused fingers on his left hand need to be separated and straightned, and the cleft (gap) where both hands and feet split in utero, will need to be surgically closed. His pointer fingers on each hand has extra bone, which will need to be shaved down as part of the hand reconstruction.  Baby De Sean will have reconstructive surgery on his left hand and left foot first. When his left hand and left foot heals, he will under-go his second reconstructive surgery on his right hand and right foot.
We are still learning about this rare condition, and will have a better understanding, once genetic testing is done on baby and his parents. What we have learned, is that De Sean's type of malformation that effects all four extremitites (both hands and feet) is approx one in every one-million births. 
My daughter had a normal pregnancy (full term) and a handful of ultasounds during her pregnancy, but his condition was not detected until he was born. So we still have alot to learn, and will share for awarness once we have more information. De Sean's medical team stated that this type of reconstruction is not performed until 1-3 years of age. In my grandson's case, his hands and feet need to be reconstructed at the age of three months old, before De Sean starts developing his motor skills, to ensure his mobility. 
My goal as De Sean's grandma and one of his biggest supporters, is to raise enough money to help De Sean's parents financially. This first year will be very challenging physically, emotionally and financially for these first time parents.  
My daughter recently took a leave of absence from her job at the hospital to care for her baby, as we approach his upcoming surgeries and recovery process. De Sean's dad will also need to take time off of work to be with his son and family.   
Every dollar we raise will help! Your prayers and support for baby De Sean and our family is so greatly appreciated! My grandson is my heart, who is loved so much by so many, and we could not be more proud of him. 
Donations can also be made in person at any US Bank Branch.  Please make your donation to the "Baby De Sean Fund"
Thank you so very much
~Baby De Sean's Grandma~