After three years of offering low-cost retreat registrations, we're faced with the reality that Sacred Circularities will not be able to sustain itself without outside assistance.

Sacred Circularities Hoop Dance and Movement Meditation Retreats
are seven-day immersion experiences in hoop dance (for all levels), movement meditation (like yoga, Nia and African dance), and Inner Alchemy workshops including Theta healing, shamanic drumming, breathwork and more, blended to create a life-enhancing, transformational, community gathering. The retreat takes place in two strikingly beautiful parts of the world; Ubud, Bali in Indonesia and Sedona, Arizona in the United States.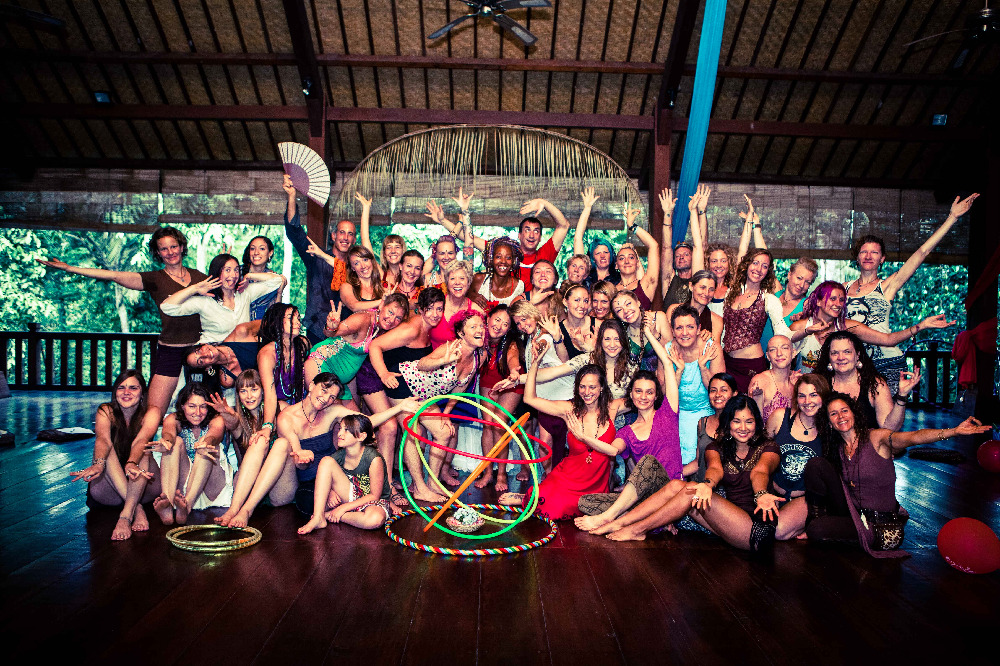 The Sacred Circularities Community in Bali, April 2014
Since 2011, Sacred Circularities has been offering an early-bird, half-priced retreat registration, shifting the cost of the retreat from $1,595 to $795 during our peak registration period.
This was a win-win for everyone because more people found out about this amazing hoop dance experience AND individuals with fewer immediate resources found a way to fufill their dream to attend. A half-priced retreat registration is a gift of all the beauty that is the magic of SC. It's seven days of workshops with master teachers, accommodation at a gorgeous retreat center, delicious meals and more, for only $795. Plus, we gave two full scholarships to the retreat this year in a random drawing of 1,000 entrants.
Sacred Circularities has been able to support over 150 people in the last three years with this beautiful half-priced option.
Your donation toward our goal of $30,000US will allow us to continue to provide this special gift. It will support 35 half-priced retreat registrations and two full scholarships in the year 2015.
If one-fourth of our Facebook friends donated $20, we would reach our goal! We'd love your help!
Your offering of $10, $20, $50 and more will enable us to keep Sacred Circularities going in a healthy way. We are grateful for all our successes and we choose to continue this work as an act of service to anyone interested in exploring hoop dance as a life-enhancing practice.
All of your donations are deeply appreciated.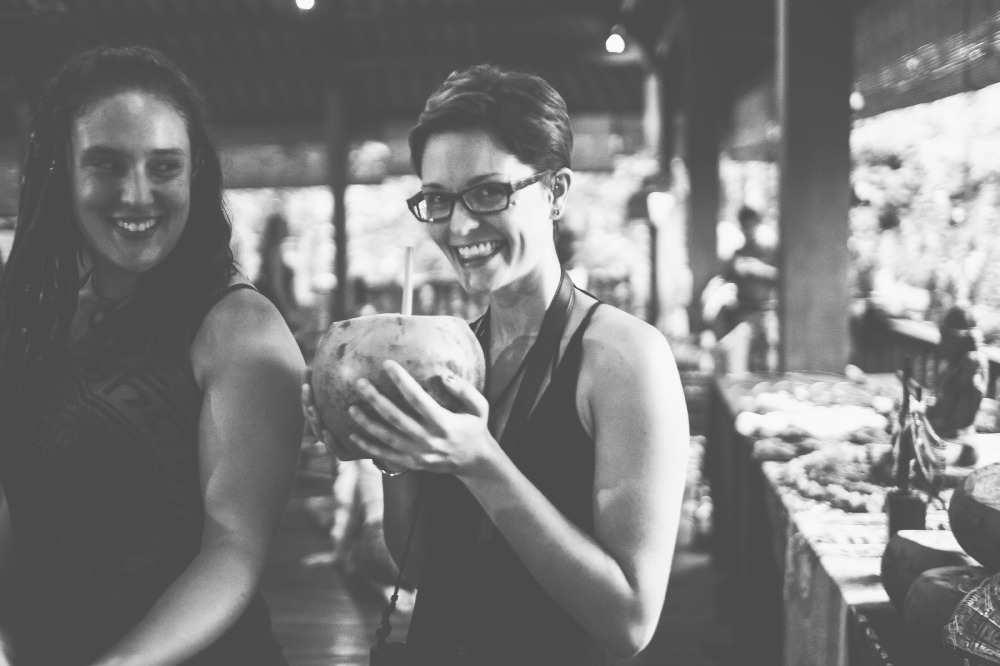 SCBali 2014 scholarship winner, Lexi Purcell
People who attend Sacred Circularities retreats come from all over the world and are from all walks of life. Many report back to us that their lives have been deeply transformed due to their experiences in Bali and Sedona. In this 
article
about the effects of shared experience Renee T. shares the following:


The retreat was such a life changing experience and I just honor and appreciate all of the work that you put into it. And when I say life changing I mean it. I came home to NC after the retreat, told my boss that I was quitting because I was unhappy and worked towards realizing my dream of living in New York City. I'm now working in the city and I have a cute little apartment in a brownstone in Bed Stuy. I know I wouldn't have had the courage to leave safe NC for the unknown of NYC if I hadn't been surrounded in Bali by people who actively went after their dreams. So thank you for helping me realize that my life can be what I want it to be.
Renee and many others have been able to give themselves the gift of Sacred Circularities because of our half-priced ticket offerings. 

To learn more about Sacred Circularities retreats, take a look at the video below and visit our website at
http://www.sacredcircularities.com
Read
reviews of the SC retreat experience!
Like Sacred Circularities on
Facebook
Check us out on
Instagram
Subscribe to our
Youtube Channel
or Receive the
SC Loveletter
Thank you so much for your generosity!