Youth Making Ripples Initiative
The Beneath the Waves
TM
Youth Making Ripples Film Competition (
www.beneaththewavesfilmfest.org/youth-making-ripples/
) is an opportunity for K""12 students to use their creative talents and serve as a voice for our oceans.
The aim of the Beneath the Waves""Youth Making Ripples film festival and competition is to educate K""12 students about the importance of scientific research related to ocean and coastal communities.
We are challenging educators and students to incorporate 21
st
century technology (film) into their curriculum by adopting a hands-on approach to marine science education. Students can submit short films (<5 min) on any marine-science topic of their choice and the finalists' work will premiere at the flagship Beneath the Waves
TM
Youth Making Ripples Film Festival in January 2014.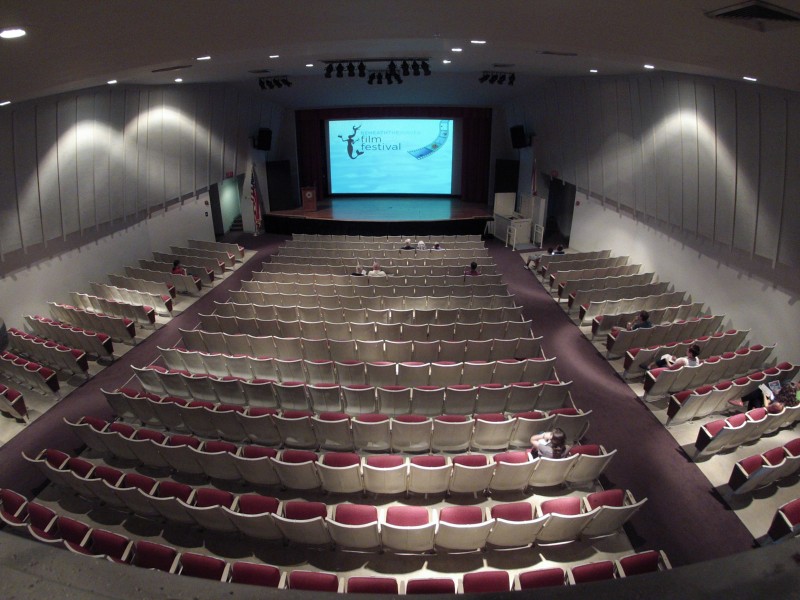 This is the inaugural year for our Beneath the Waves
TM
Youth Making Ripples initiative, and we have already received submissions from K""12 students from
across the nation
. The films are due December 1
st
and
we are anticipating over 100 submissions
! The incredible response to the inaugural year of the Youth Making Ripples film festival and competition demonstrates the need for such a program in K""12 classrooms not only to facilitate teaching but to also engage students in cooperative, interactive, hands on learning opportunities.
We are requesting funding to award prizes to the winners of the 2013""2014 competition and to promote further development of the Youth Making Ripples Initiative.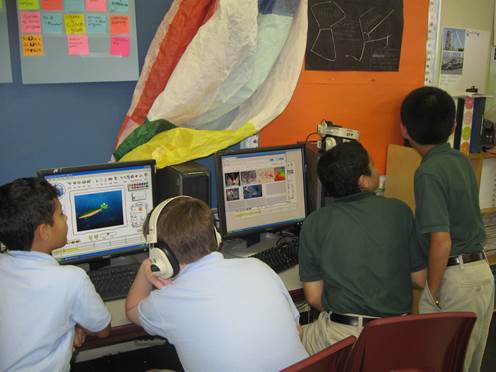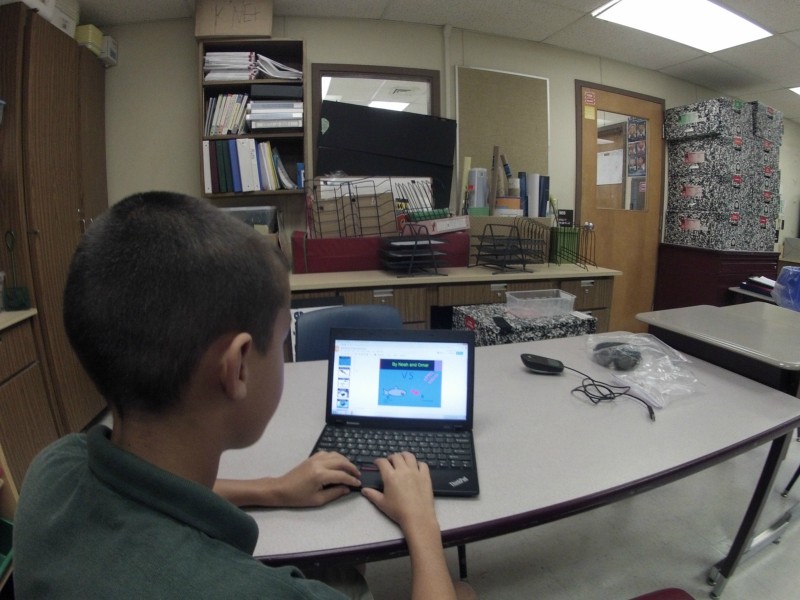 How we will use your donations
The response to the inaugural Youth Making Ripples competition has been overwhelmingly positive. We never expected that our program would become a national competition in only five months! We have secured donations (movie tickets, local zoo passes, restaurant gift certificates) from a variety of local businesses; however, such contributions will not benefit students submitting films from out of state. We are, therefore, requesting donations to purchase prizes for the now national Beneath the Waves
TM
Youth Making Ripples film competition. Winning films will be decided based on the following criteria: 1) best scientific message as determined by a panel of scientific judges (1
st
, 2
nd
, and 3
rd
place), and 2) viewer choice award based on audience votes during the film festival. We hope to purchase film equipment for the 3
rd
place and viewers' choice award winners.
The first and second place winners will receive scholarships
to support higher education.
We also hope to enter the winning films in our parent film festival, Beneath the Waves (
www.beneaththewavesfilmfest.org
), which occurs worldwide throughout the year. A portion of your donations will be used to defray travel costs for the winners to see their films debut to international audiences at the premiere Beneath the Waves
TM
Film Festival held at the National Benthic Ecology Meeting that in March 2014. We also have an agreement to show the winning films internationally through the Marlisco Project (
http://www.marlisco.eu/
), an international film festival in the European Union.
Check out the trailer to see where we've been this year!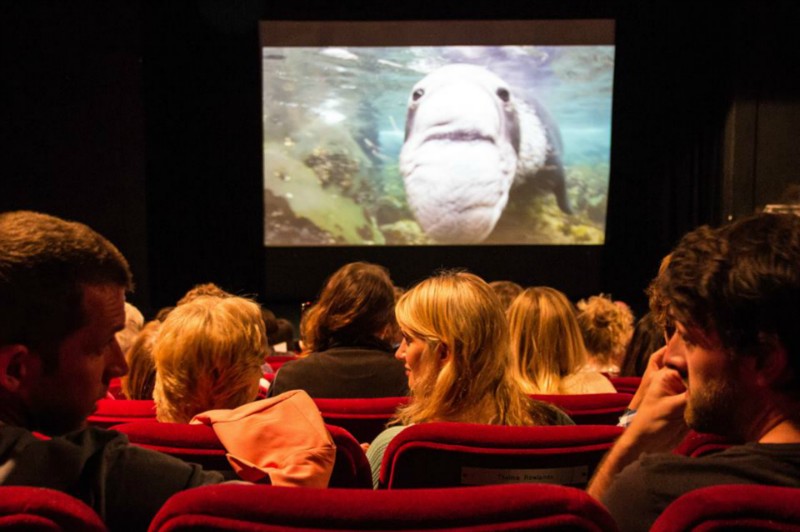 Finally, we plan to use a significant portion of the donations to provide support for the Youth Making Ripples Initiative in the coming years. One way we can accomplish this goal is to help educators incorporate 21
st
century technology into curricula. Since many teachers operate on limited budgets, the Youth Making Ripples program will use your contributions to purchase a set of versatile GoPro cameras (
www.GoPro.com
), which will be loaned out to educators to help facilitate their student's films. The remaining $1500 will be invested in Beneath the Waves, Inc. to ensure the sustainability of Beneath the Waves
TM
Youth Making Ripples competition in the years to come.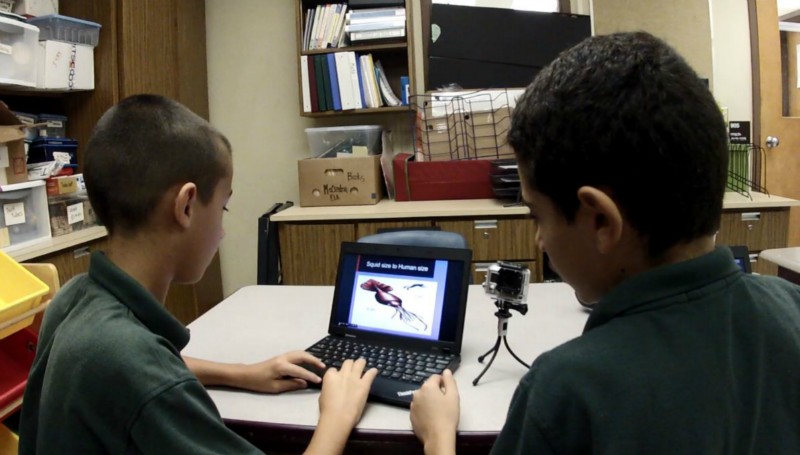 Project Budget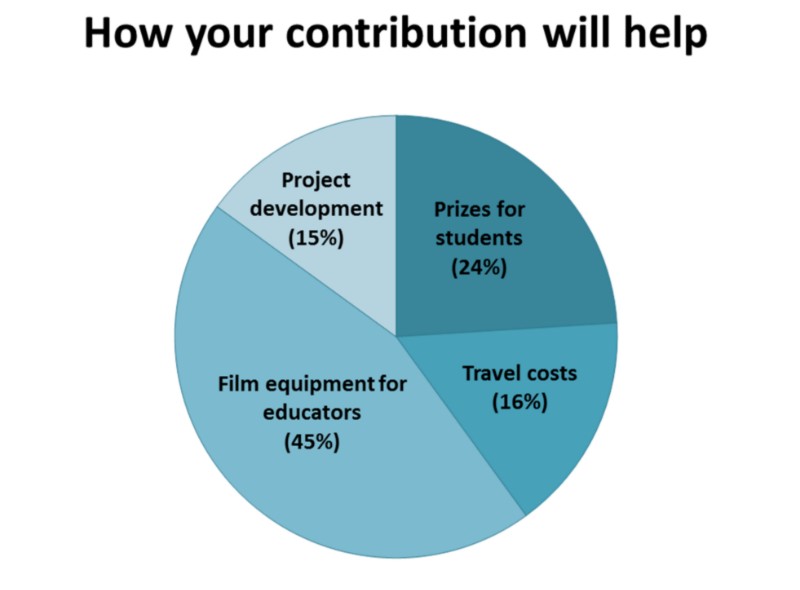 Our Credentials
Beneath the WavesTM, Inc. is in its fifth year of production and has showcased hundreds of short films from students, scientists, and professional film makers at festivals around the world. The aim of Beneath the WavesTM, Inc. is to actively educate the public about marine science and conservation issues by hosting interactive and informative film screenings. The Beneath the WavesTM Youth Making Ripples program is run completely by graduate students and post-doctoral researchers in the marine sciences, all of whom share the common goal of promoting hands-on, inquiry-based learning through filmmaking. We believe that film can serve as an engaging communication and outreach platform to educate K""12 audiences about the importance of marine related issues.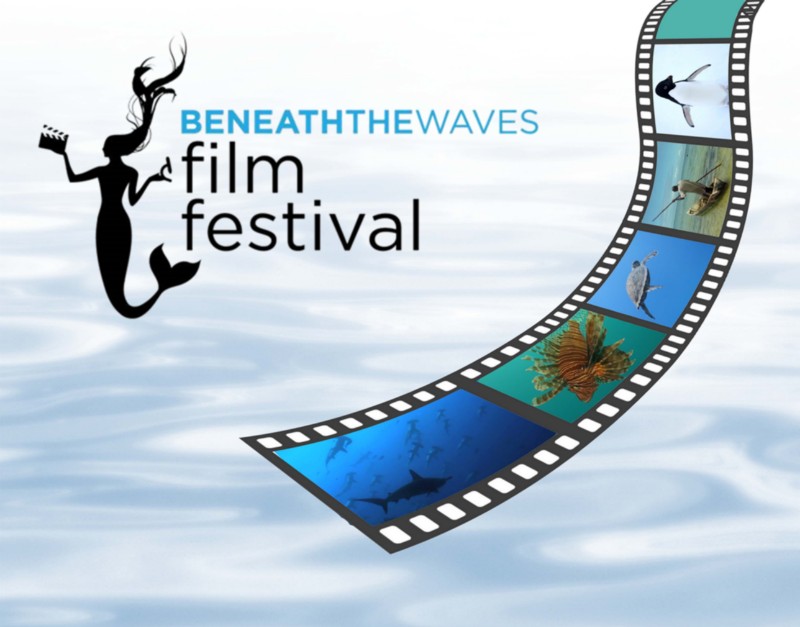 The co-founders of the Beneath the WavesTM Youth Making Ripples film festival and competition are marine science doctoral student Philip Gravinese and postdoctoral researcher Dr. Lauren Toth. Both have an extensive experience in education and outreach at the K""12 level. Gravinese and Toth have a combined experience of 10 years teaching laboratory biology courses as teaching assistants at Florida Tech. Dr. Toth has experience as a marine science summer camp instructor for middle and high school students, and has co-taught study abroad field courses. Prior to enrollment in his Ph.D. program, Gravinese was an instructor within Brevard County high schools for 5 years and served as an adjunct professor at Florida's Eastern State College. He also participated in a fellowship that was part of a National Science Foundation K""12 outreach program which partnered graduate students with teachers to create and implement inquiry based lessons based on their research. Gravinese received K""12 classroom experience, management and teaching pedagogy training as part of a National Science Foundation K""12 inquiry teaching outreach program. Gravinese's and Toth's experiences as educators in formal and informal settings will provide the scaffolding necessary to make the Beneath the Waves""Youth Making Ripples a successful program for K""12 educators and students nationwide.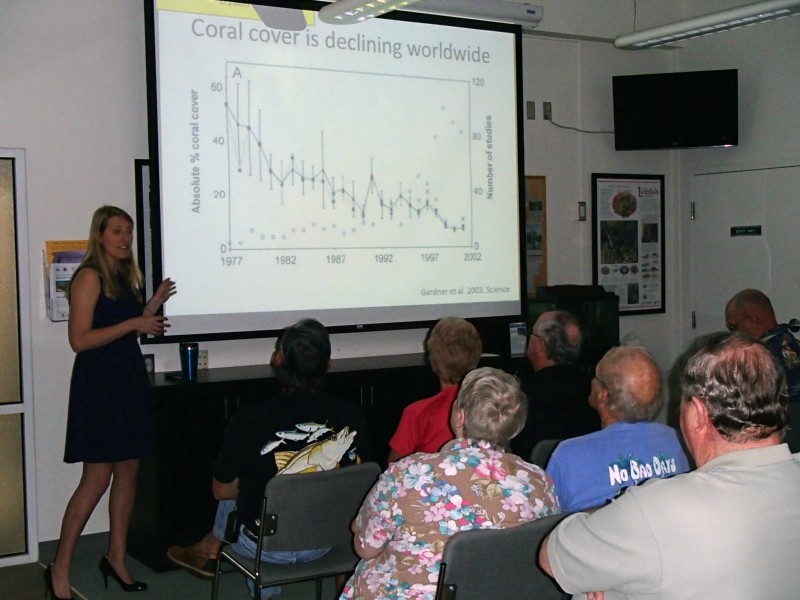 Toth and Gravinese also have experience with creating films based on the broader impacts of scientific research. Their film, "A Mucky Future for the Indian River Lagoon" was accepted to the Beneath the Waves 2013 Film Festival and debuted to international audiences in March 2013. They also organized a two-day Beneath the WavesTM festival at Florida Tech in October of 2013. Additionally, Toth has an undergraduate degree in film production from the University of Miami.