HELP GRANDMA OF 23,+ 19 KEEP HER HOME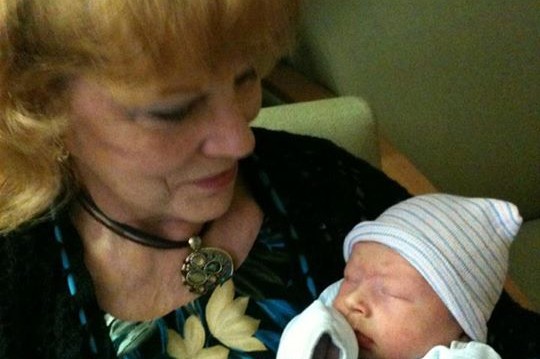 Raised: $100.00
Goal: $7,400.00
Created by
Jan Webner
38 Friends
Contact
Embed
Wish List
Contribute any amount to the items below.
Created by Jan Webner on August 16, 2013
BEFORE MY HUSBAND DIED, TEN YEARS AGO, I HAD A PERFECT CREDIT SCORE AND WAS NEVER LATE ON A BILL. AFTER HIS DEATH, I MANAGED TO PAY ALL OF HIS MEDICAL BILLS AND FUNERAL EXPENSES. THEN, ONE YEAR AFTER HIS DEATH, I WAS DIAGNOSED WITH STAGE 4 THROAT CANCER THAT HAD INFILTRATED MY LYMPH SYSTEM. THIS WAS SUPPOSED TO BE A DEATH SENTENCE, ESPECIALLY SINCE IT WAS THE FOURTH TIME I HAD GONE THROUGH CANCER. BUT, GOD IS IN CONTROL AND STILL HAD WORK FOR ME TO DO. THAT WAS NINE YEARS AGO AND PHYSICALLY, I AM DOING FINE, BUT I AM NOW FACING A FINANCIAL DEATH SENTENCE. I AM TRYING TO LIVE ON A SMALL DISABILITY CHECK, WHICH SO FAR, HAS PAID MY HOUSEPAYMENT, POWER BILLS AND BOUGHT GROCERIES, BUT IS NOT ENOUGH TO PAY MY PROPERTY TAXES. I WOULD HAVE LOST MY HOUSE LAST YEAR, BUT GOD SENT SOMEONE TO MY RESCUE. WITH GOD'S HELP, I HAVE COMPLETED WRITING A FANTASTIC, HOLY SPIRIT INSPIRED, BOOK OF POETRY WHICH I HAVE NOT HAD THE MONEY TO HAVE PUBLISHED. IF I COULD RAISE THE MONEY TO PAY MY TAXES AND THEN HAVE THIS BOOK PUBLISHED, I WOULD NOT ONLY BE ABLE TO KEEP MY HOME, BUT WOULD NOT BE IN THIS FINANCIAL SITUATION NEXT YEAR. THE BIBLE SAYS, WE HAVE NOT, BECAUSE WE ASK NOT." I HAVE NEVER BEEN ONE TO ASK FOR HELP, BUT THIS TIME, I'M ASKING! I NEED YOUR HELP! IF YOU FEEL IT IS GOD,S WILL FOR YOU TO HELP, I WOULD APPRECIATE IT MORE THAN YOU COULD KNOW. I WILL FOREVER BE GREATFUL AND KEEP YOU IN MY PRAYERS. I ALSO WANT TO THANK THOSE WHO HAVE DONATED OFF LINE!!! GOD BLESS YOU ALL!!! THANK YOU!!!
Recent Donations (1)
$100 raised by 1 person in 8 months.
$100.00
Jayson Johnson
8 months ago
Love ya
1-1 of 1 donation