This morning a dog was found by a good samaritan on the side of I-40 between McCloud and Harrah in Oklahoma. He had been hit by a car and was badly injured. She is calling him Trooper and these are her words.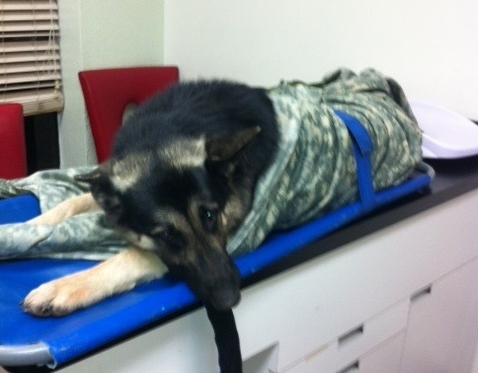 "This is a bit of a unique situation but hopefully you have had dealings with apparently what they are labeling as a good Samaritan, I am simply an animal lover to say the least. I was heading back to Arkansas to report for duty and as I was driving I found a German Shepherd off of I-40E between Harrah and Mcloud exit mile marker 174 that had apparently been hit. He was hurt and the temperature outside was dropping, so with assistance of some other motorist I flagged down, we loaded him in the vehicle and I took him to an Emergency Vet clinic I am familiar with. I fully expected this pup had a broken back or a terrible injury that would end up with me having to say he needs to be euthanized, that in and of itself broke my heart but I simply couldn't leave him out there in pain on the highway to freeze to death and suffer."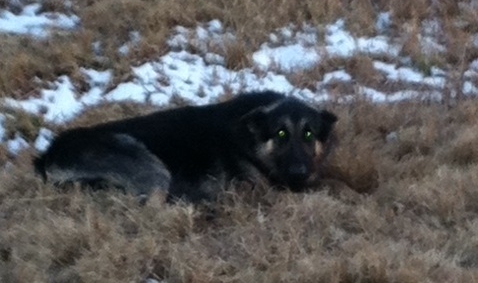 The Bella Foundation and Safe Haven Animal Rescue are partnering to save Trooper and asking fans from both groups to PLEASE help us raise the funds to make Trooper well. Trooper is being transported now to Animal Medical Center in Midwest City and will undergo surgery to fix his legs. We are authorizing the surgery on a leap of faith and hope our fans will once again show how amazing they are when it comes to animals in need.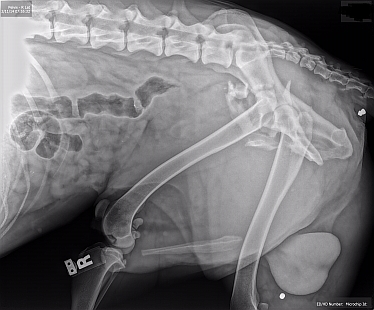 We are searching for Trooper's owners and hope they can be found. If not, we will need a foster for Trooper where he can recover from his surgery and eventually find a new home.