Please help me make Tahani's every wish...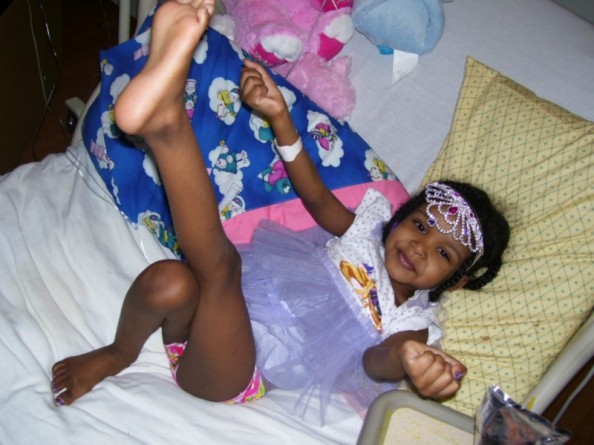 Raised: $140.00
Goal: $2,000.00
Created by
MyTahani IzRemarkable
113 Friends
Contact
Embed
Created by MyTahani IzRemarkable on July 14, 2012
Hi This website was created for my daughter Tahani Turnipseed. She was diagnosed with cancer, in January 2012. The picture you see is the day of her diagnosis of Neuroblastoma; a cancer in the nervous system. I was shocked and still is about this news. She was diagnosed at age 3 and now is 4 as of April 5th, 2012. She has been through over 15 bone marrow test, 6 cycles of chemotherapy; has had to have numerous blood tranfusions and other products. Through all of this Tahani keeps the same smile and happiness as you see in the picture. She is what keeps me motivatied throughout this journey. On July 30th, 2012, she will be having HIGH-DOSE CHEMOTHERAPY, she will be in the hospital for at least 6 weeks here at Children's hospital of Wisoconsin. Anyone is welcome to come just tell me first. Otherwise I take this time to ask for all prayers, gifts and any kind of donations, for the only purpose of keeping her happy through this storm. Thank you all and God bless!
Recent Donations (5)
$140 raised by 5 people in 21 months.
$20.00
Jha'Mira Wheeler
21 months ago
A friend of ur sister.
$10.00
Brian
21 months ago
She will get better
$5.00
Tobias waheed
21 months ago
$5.00
katherine ilecki
21 months ago
I wrk wit ur sister dana and it is my pleasure to donate this.
$100.00
Dana Turnipseed
21 months ago
Im so soft... I cried while making my donation..
1-5 of 5 donations