Help us pay for our Mother's Death & Save her Family Home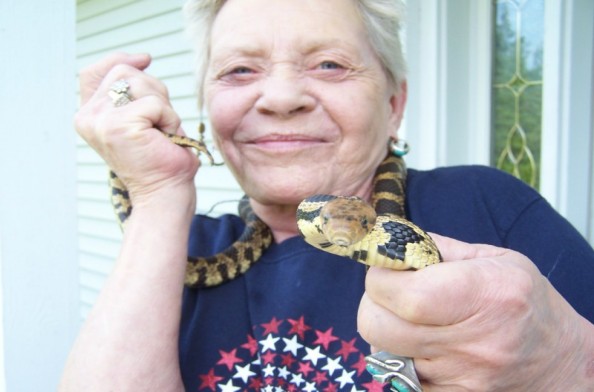 Things are much worse now I can't work because my car broke down so now we have no income coming in at all.Were going to be homeless by March & don't even have food to eat.Please help if you can.
March 9,2012

This is a day none of us will ever forget. Our mother died unexpectedly on this day. I know this happens to people everyday but for our family it was a terrible day in a series of awful things happening to our family. Years earlier things first started getting bad when we noticed our father forgetting things more & more everyday. He had  Alzheimer's Disease & was rapidly deteriorating. Our parents have always worked very hard & their house was paid for. But things got much worse, our Father's illness worsened and then our mother began to not feel well. My Sister has almost gone insane caring for our father at home for over 5 years. My Mother was trying very hard to take care of everything but without her husbands income found it impossible. Lawyers suggested she get a divorce at least on paper so she didn't loose her home, so she did. Then about 6 months later a severe roof problem came up and ,without our knowledge, she applied for & received a reverse mortgage. I guess she just couldn't live on less than $600 a month in Social Security plus keep the house up. She had many needed repairs done but got very sick & died on March 9th 2012. We always knew my mother wanted to be cremated so we did that however, we haven't had any kind of service for her yet due to financial reasons & no down payment. My sister and I are both single, we both have serious medical conditions, and are living on next to nothing. My sister along with her two children & myself still live here in the home & have tried everything we can think of to get her final bills and cremation paid for and also try to save our home. Our mother loved her home more than anything else so we are trying very hard to keep the family home along with the pets she left behind. The house meant so much to our family & is also where we spread her ashes and is her final resting place. I work full time but can barely keep up the bills with that. We are in desperate need of some way to get help. We are unable to get a loan due to credit issues & will loose the house in a couple months time. We just cant stand the thought of having to leave our mother behind as well as this house that our parents worked their whole lives for. Especially when  the house is valued at 3 times what she took the loan for .We would be loosing so much more than just our home.Please if anyone can help or may have any ideas for us please let us know. Thank you very much for your time.
What is GoFundMe?

Fundraising made easy >>
CONTACT
LINK
POSTER
REPORT