Support Sienna's Trip To Boston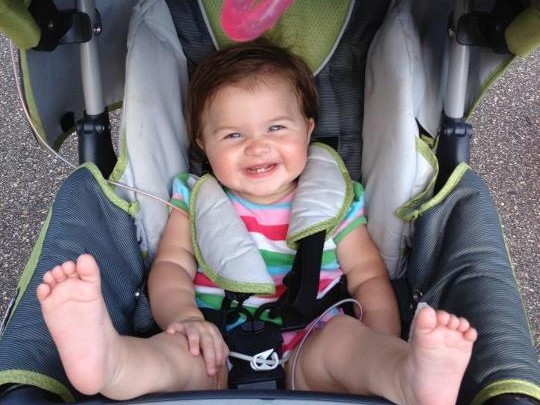 Money that we raise above the goal of $5000 will be used towards medical bills. The site will be up till September 1st. I would like to thank everyone who has donated and taken the time to share the link! The Balsters feel blessed to have your support backing Sienna! Thank you and God Bless
Little Sienna Balster is 10 months and will endure her 2nd open heart surgery in Boston just shy of her 1st birthday. Her surgery is a bit complicated and the Children's Hospital here in Minneapolis recommended that she see a specialist in Boston to perform the surgery. Obviously her parents and loved ones want the best of the best doing surgery on Sienna's heart. The Balster family will need to be in Boston for about 2 weeks in September. As friends and family we would like to help fund the trip for her family to be by her side during this time. Expenses include hotel for 14 nights, 2 round trip plane tickets and food. Let's help keep this family together during this time because after all, the best thing to heal a broken heart is lots and lots of love. We appreciate your thoughts and prayers!
What is GoFundMe?

Fundraising made easy >>
CONTACT
LINK
POSTER
REPORT
Kavon & Karolina Kasbi
29 months ago
Best wishes form us. Can't wait to meet her.
Nick, Jessica and Harper Cauley
30 months ago
Wishing Sienna the best of luck!
Cheryl & Dudley McBride
30 months ago
You are in our hearts and prayers. We pray for a good outcome for little Sienna and for strength for her family. Cheryl & Dudley
Russ and Tammy
30 months ago
We'll be praying that all goes well and for peace of mind.
Steve and Mary Peterson
30 months ago
Robyn Rainey
31 months ago
Grant & Claudia Warren
31 months ago
Good luck!
Sending positive thoughts and lots of hugs Sienna's way!
Mel & Steve Collova
31 months ago
Sending many positive thoughts & prayers your way. God Bless!
Kay and Lyle Jacobson
31 months ago
Wishing you the best.