Mommy is going to be a lawyer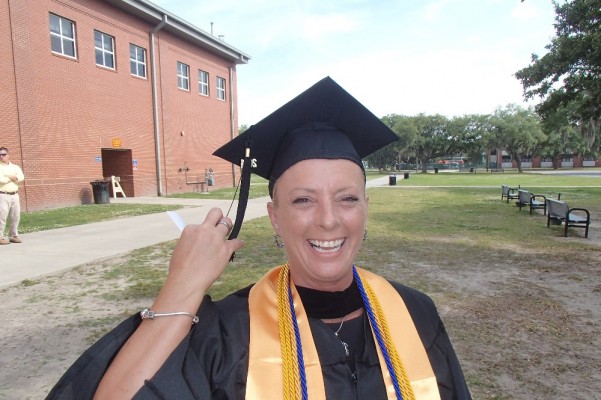 Moving through the semester with top heavy courses that require much of my time. I am still in need of donations to assist with the cost of being a student. I do work part time (due to time constraints) and spend as little as possible but I still need that little extra to help with minor needs like gas to school and supplies that are required throughout the semester. Being on a tight budget, I am doing my best. I know not everyone believes this is a good cause and likely will just scroll past it and help out the person they deem in more need than I, please consider donating to help me fulfill my dream of obtaining my Bachelor's Degree. Any amount will help. To the one that supports me each month, you mean the world to me! I truly appreciate the support you give and it really does help me get up the interstate to school and one step closer to my goal!
Wow! Halfway to my Bachelor's Degree in Criminal Justice .. where did all of the resources go?!?! I lost my financial aid.. I need some help raising money to help keep me funded.. I work part time and attend school full time (5 classes a semester).. being an honor roll student on the international level, I don't want to stop my education because of expenses.. Please help me keep my dream alive.. I am working with programs locally, but there is no funding available for me.. I take pride in what I have accomplished so far.. but setting my pride to the side, I need some help.. This is a setback that I did not foresee.. I raised my two boys on my own, and I have taught them that you need your education to aid in getting the career you want.. please help me keep my dream going.. Share and consider donating..
What is GoFundMe?

Fundraising made easy >>
CONTACT
LINK
POSTER
REPORT
Joe Johnston
17 days ago (Monthly Donation)
Anonymous
1 month ago (Monthly Donation)
Anonymous
2 months ago (Monthly Donation)
Anonymous
3 months ago (Monthly Donation)
Anonymous
4 months ago (Monthly Donation)
Anonymous
5 months ago (Monthly Donation)
Anonymous
6 months ago (Monthly Donation)
Anonymous
7 months ago (Monthly Donation)
Anonymous
8 months ago (Monthly Donation)