Be the first to like this update
Hey ya'll wonderful fans!!!!! I wanted to get some of you up to speed in case some of you were not able to get the updates. I just got back Sunday and rested yesterday. Today I took some time to reflect on some wonderful accomplishments. I must thank all my fans and supporters, especially my girlfriend, Sarah, for believing in me and watching me come to fruition at the Deaflympics!
Results:
1000M Sprints; Bronze - This event was the longest of any other one! We were there for 6 hours, this included warmup, sprints, and keeping my legs warm on the trainer in between heats! What an experience! They chose to use a one-way 3 lane highway for this event (closed it just for us); It was a 250m long stretch each way with 180 degree turn. Then a 200m sprint line was placed about 50m from the last turn. The heats had 1 chance win-all rule, then the semifinals (top 4) had to race for the best of 3. I made it all the way to the top 4 without losing, then I lost my first one to the eventual 2nd place Russian. I contested my 2nd one against him by attacking with 500m to go instead of waiting for the 200m and I won by a huge margin. However, I lost the next one. Then when I raced for 3rd place, I lost the 1st one again; I tried to place myself behind the German for the 200m sprint and won the 2nd round. As for the 3rd round, I decided to do the same attack I did with Russian because it was a total surprise and I'm really good with a hard attack then holding at a high pace they can't hold. This worked again as I cross the line with a huge margin again. BRONZE sealed!
38km Time Trial; 4th place - My chain came off at the start so I had to stop and place it back on, costing me about 15 seconds. I ended up being only 7 seconds away from 3rd from this mishap!
100km Road Race; 5th place - the 4 of us had created a strong breakaway and there were some things I did not agree with the outcome including the English rider, but I'm happy with how much effort I put into this race and I raced with my heart and lots of grace!
Mountain Bike; Bronze - I was 4th place for most of the race as I couldn't find my legs for a while until the last lap. I finally was able to use one gear larger on the climb up and keep the 3rd place Russian in my sight the entire way up to the top. Then I passed him right at the top and cruised down the loose and sketchy downhill to my 2nd medal! 2nd BRONZE sealed!
50km Points Race; GOLD - The course was perfect for me! They used the same area as the sprints for this event, with exception of a longer stretch at 500m each way. This played into my advantage as it turned out to be like cx... Executing a sharp turn then sprint to keep my gap, then apply a strong steady effort for 400m to next turn again. I broke away about 40 laps to go because there were too much crashing was going on. I decided to see if I could stay away from the mess and it worked! I also used the advantage of how a pack usually works in a race, especially a points race. We were awarded points in every other lap (every 2km); 5 points for 1st rider to cross the line, 3 for 2nd, 2 for 3rd, and 4th. Because I broke away and kept winning points; I accumulated 105 points and 2nd place came in at 28. YEAH!
Thank you ya'll for your amazing support and following me throughout my journey in Bulgaria! I enjoyed seeing your thumbs up and receiving encouragements! I plan on returning to the next Deaflympics which will be taking place in Turkey in the year of 2017! Keep your eyes peeled for emails on fundraising efforts for this event as I plan to help USA Deaf Cycling raise some money so we can take more athletes to represent for us!
Race with Grace!
John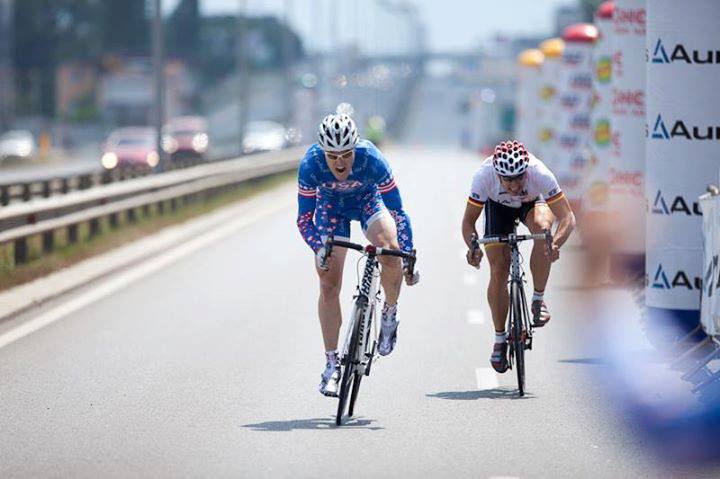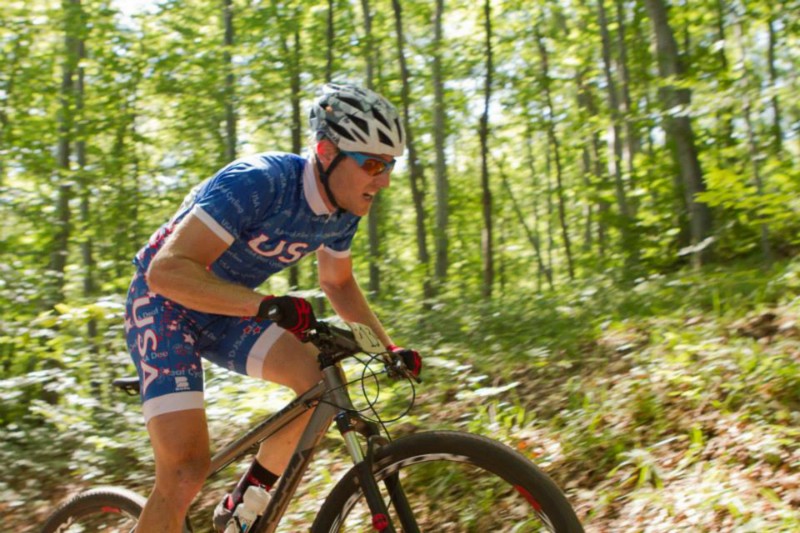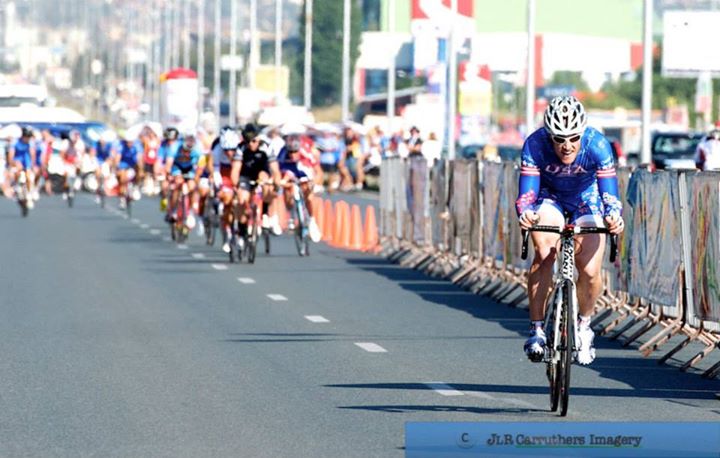 Dear Supporters,
I have a dream that you can help make come true. I am a United States Deaflympian who will compete in the 22nd Summer Deaflympics in Sofia, Bulgaria on July 26 "" August 4, 2013. One hundred twenty elite deaf and hard of hearing athletes will represent the USA in 10 different sports. I will be representing the USA Deaf Cycling team as a road cyclist in 4 exciting days of events as follows:
- 1000m Sprint 1000m
- 40km Individual Time Trial
- Road Race
- 50km Points Race
As of 05/01/2013, I just found out I'll be participating in the mountain biking event as well! So that makes 5 events representing for USA!
The Summer Deaflympics are among the world's fastest growing sporting events. More than 2,500 deaf athletes and officials from 77 nations participated in the 21st Summer Deaflympics in Taipei, Taiwan in September 2009. The Games are built on 89 years of tradition. Organized since 1924 by the Comité International des Sports des Sourds (The International Committee of Sports for the Deaf), the first Summer Deaflympics was held in Paris, France. Winter Deaflympics were added in 1949. The International Olympic Committee sanctions the Summer and Winter Deaflympics.
Being selected for the USA Summer Deaflympics Team is an honor and a major achievement for myself and my fellow Deaflympians. The biggest challenge I face is not the competition itself, but the ability to secure funding to represent the USA at the Deaflympics. Unlike hearing Olympians or Paralympians, elite deaf and hard of hearing athletes like myself must do my own fundraising because I do not receive financial support from the United States Olympic Committee. This presents a twofold challenge for Deaflympics athletes: fundraising and training for the Deaflympics.
People like you, who support the mission of the United States of America Deaf Sports Federation (USADSF) and its athletes, are the ones that can make it possible for me to accomplish my lifelong dream. By May 31, 2013, I need to raise at least $7,500.00 to cover the costs of: 1) A new road bicycle and training expenses, 2) Airline Travel, and 3) Payment to USADSF for the event. These items are explained as follows.
My road bicycle just recently gave up on me last Fall and I need to replace it in order to continue training and racing at the highest level possible. The lowest level bicycle I can get by with my level is approximately $2,000. I have about 6 more months of training planned for this event and it's about $100 a month for coaching fees, which is a sum of approximately $600. That sums up to about $2,500 for the first part of $7,500.
The second part of $7,500 comes into play of having to provide my own travel to Bulgaria. I'm flying out of Grand Junction, CO, which is about $2,000. I will also need an additional $250 each way for the transportation of the bike. So, the total for airline travel is $2,500.
The third part is a payment to be made to USADSF, who is the national's deaf sport federation, in order to make this year's Deaflympics happen. They are providing us the hotel, transportation, apparel, international insurance, and gifts in this package of $2,500.
As I mentioned above, the USA Deaflympians are not financially supported by the United States Olympic Committee as Olympians and Paralympians are. You can send me to the 2013 Deaflympics by making a financial contribution today. FYI - The donation for the bicycle, training expenses, and airline travel are not tax-deductible, while the donation for USADSF is tax-deductible. Once I've reached my goal, the funds may not be tax-deductible, so I really appreciate your golden heart for contributing beyond my goal!
You may select the specific gifts by clicking one of the above wish list images if desired. Your support is appreciated!
**If you wish to pay via credit card, please select the Credit Card option at the bottom of PayPal's page after clicking on "DONATE!" **
Please follow this link to watch a video from a local news station invested in my participation in Deaflympics:
http://www.nbc11news.com/sports/headlines/US-Cyclist-John-Klish-headed-to-2013-Deaflympics-200551881.html
Please follow this link to read more about me:
http://johnklish.wordpress.com/about/
Please follow this link to read more about USADSF:
http://www.usdeafsports.org/
Please follow this link to read more about USDCA (United States Deaf Cycling Association):
http://www.usdeafcycling.org/
Please follow this link to read more about the road racing events at the Deaflympics:
http://www.deaflympics.com/sports/regulations.asp?SC=Cycling
Road