The Kim G McNeely CAR ACCIDENT FUND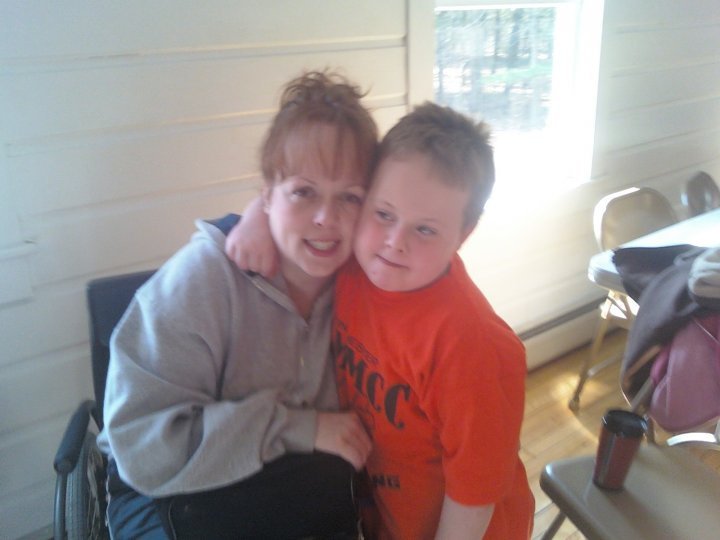 Raised: $1,350.00
Goal: $20,000.00
Created by
Kimberly A Gilman-McNeely
193 Friends
Contact
Embed
Created by Kimberly A Gilman-McNeely on September 20, 2013
Hello! First let me say my fundraiser exists because I had a car accident, four years ago October 22, 2009. Thank you for taking a moment to read my message. My name is Kimberly. I am a mother to one wonderful young boy. I worked as an LNA for several years while working my way through school. I graduated in 2007 and went on to work as an LPN for several years. I had a car accident on my way to work one morning. It was a one car/ one person accident so thankfully nobody else was hurt. I had lost control of my car when I sneezed quite intensely 3 times in a row (really). My accident left me as an incomplete partial paraplegic. October 22, 2013 is my 4 year anniversary and while I have come a long way & I have a lot*** to be thankful for, I am still not driving...My car was totaled in the accident. I have been at home since my accident, going though various necessary therapies. I will admit I feel quite shy about starting my own fundraising page. Quite honeslty though, it can't really hurt and it's the only option I have left. I have researched for quite a while and are there just not as many community/state/federal programs as there once was to help a person with mobility differences get into a needed vehicle..SO, thats why I am here. I need a help raising money to get a vehicle. Part of my funrasing also goes towards to the costs of traveling to Boston for accident related foot surgeries, each trip is expensive...I have one foot done and one more to go.... Not having a vehicle has really made life *extremly* hard on a day to day basis...getting my son to the places he needs to go, **just trying to get the grocery store**...appointments...life enrichment in general... Bus transport & help from friends, some family, & neighbors are appreciated but it is not a plan I can build my life on...it's time to get back into life, work, school and all that life has to offer my son and I ...and to do that I need a car...Thank you.
Recent Donations (20)
$1,350 raised by 20 people in 10 months.
$50.00
Cohen Family
5 months ago
Stay Strong!
$100.00
Darrin & Amy Apichell
6 months ago
$100.00
Evelyn Pearson
6 months ago
from Jerry & Ev... Best of Everything in the New Year!
$50.00
Anonymous
6 months ago
$50.00
Anonymous
6 months ago
$50.00
Anonymous
6 months ago
$25.00
Amy Rombeiro
6 months ago
$25.00
Anonymous
6 months ago
$25.00
Anonymous
6 months ago
$75.00
Anonymous
6 months ago
1-10 of 20 donations
Next