Hey there rockers!!
We are
JunkYard 69
,a Hard Rock band from Athens,Greece.
Few years passed since the day we decided to record a 4-track demo album..It wasn't that easy..
Lots of difficulties,mostly with money..
But we did it..On September of 2011,we self released
''
On A Wing And A Prayer
'' and unexpectedly we had a huge response..!!
A lot of live shows followed as well as participations to various festivals and Junkyard 69 achieved to be the first Greek hard rock act playin' at the MTV Festival.
On October 2012, we took the risk and we decided with our own money,to have a European Tour in 8 countries,which was an awesome experience!!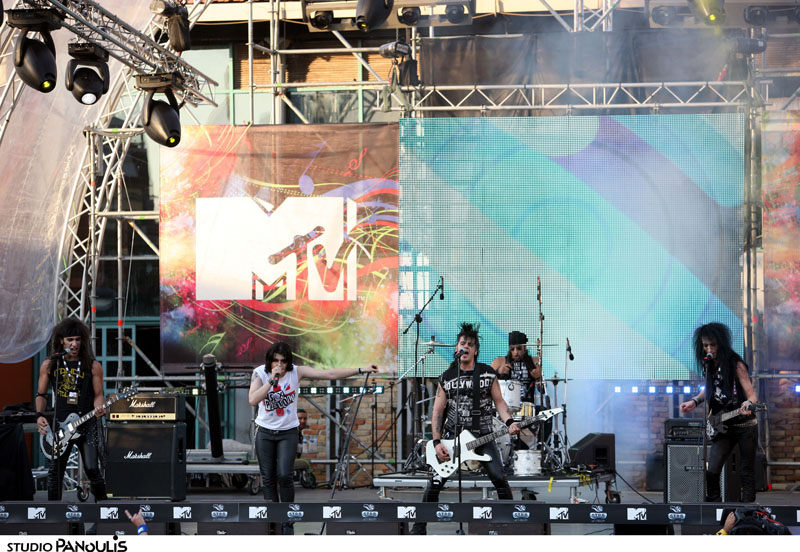 Now,almost 2 years since our demo release,we are ready to record and release our first,full length album..
And believe me..You're gonna like it!
But as always,money is the problem..That's why we're gonna need YOUR help,to make that dream true..!!
Please SHARE this page anywhere you can..!!
Thank you all in advance..!!! Take care!! :)
More info:
Official Website
www.junkyard69.com
Facebook Page
www.facebook.com/JunkYard69
ReverbNation
www.reverbnation.com/junkyard69
YouTube
www.youtube.com/user/JunkYard69Official
Twitter
www.twitter.com/JunkYard_69
MySpace
www.myspace.com/junkyard69s