Help Jade Reach for the Stars en Pointe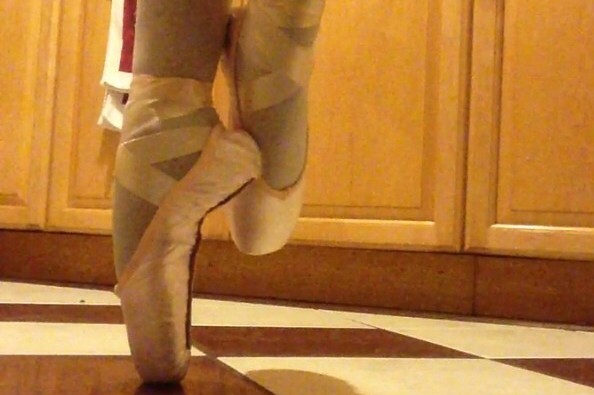 Been awhile since I have posted through this website, but I have not forgotten all of your wishes and generosity! Even had two additional offline donations come in over the last two weeks to help Jade with dance gear for the upcoming competition!
YAGP is quickly approaching and Jade is busy rehearsing! Friday, 1/7, Jade will perform her solo classical variation and Saturday, 1/8, she will be performing along side her Rock friends in an ensemble. So excited! Thank you again!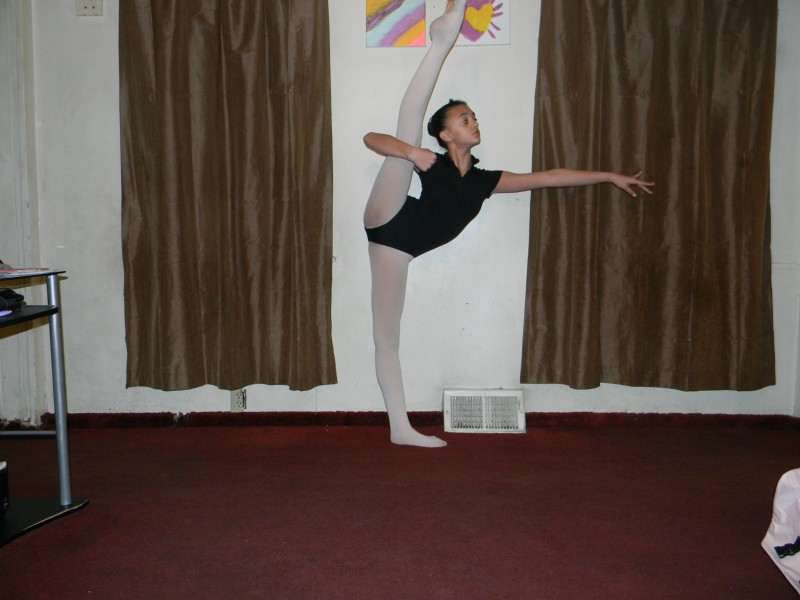 Jade has dreamed of becoming a professional ballerina since she was 3 years old. She is passionate about her training and sacrifices most of her social life and free time to perfecting her craft, while maintaining As and Bs on her report card. Recently, Jade was chosen to compete at the Youth American Grand Prix in January. YAGP is the largest ballet scholarship competition In the country. Although the fees are beyond my financial means, how can I deny her this opportunity??? Exposure, experience, hours of one on one training! Although I am not very comfortable asking for help, I have finally come to the conclusion that my pride may get in the way of my daughter living out her dreams! For my children, I will move mountains so "gulp" my pride has been swallowed. You may ask why I need your help? I am a single mother of three, currently juggling three part time jobs. I had to give up working a regular 9-5 job so that I was able to get my children to and from school, dance and other extracurricular activities. This also meant taking a pay cut...so opportunites such as this are financially difficult. Her siblings and I have agreed to give up some things to help and I am also holding another small fundraiser to help with the cost. I understand that times are tough for everyone, especially during the holiday season. So for every donation we receive, we will pay it forward in one way or another. I have a 12/13/13 deadline to have the registration fee paid in full and a few weeks after to have the costume paid off. So I want to thank you for giving us your time and express to you our extreme gratitude for your generosity and well wishes. "We should consider every day lost on which we have not danced at least once." -Friedrick Nietzsche
What is GoFundMe?

Fundraising made easy >>
CONTACT
LINK
POSTER
REPORT
Newbold family
15 months ago (Offline Donation)
Wolf/Ludwig family
15 months ago (Offline Donation)
candle fundraiser
15 months ago (Offline Donation)
thank you to all my friends that purchased a candle! hope you enjoy the scent as well as the customized label!
Anthony's Cafe
16 months ago (Offline Donation)
Johanna Leso
16 months ago (Offline Donation)
Proud grandmother of four beautiful dancers!
Bridget Gallagher
16 months ago
Merry Christmas...
Colleen Carroll
16 months ago
Merde! Keep dancing! Hannah misses her friends from The Rock, I hope everyone is well!
Pizza Hut patrons from donation jar
16 months ago (Offline Donation)
Kelly Doxzon
16 months ago
Alanna Ralph
16 months ago