Help my cousin Jen fight brain tumor!
Hello everyone, just wanted to say thank you again for your continued support! Jen is continuing the double radiation/chemo therapy and is doing well so far! Keep the positive thoughts coming, they are so appreciated! If you haven't already, please share our page so we can continue to get the word out and support Jen, thank you so much :)
Hi, my name is Stacey. This page is for my cousin Jennifer Kay Hamann, who lives in Seattle. She is a female boxer and graduate student at Seattle University. She was a hopeful for the Olympic team for 2016 but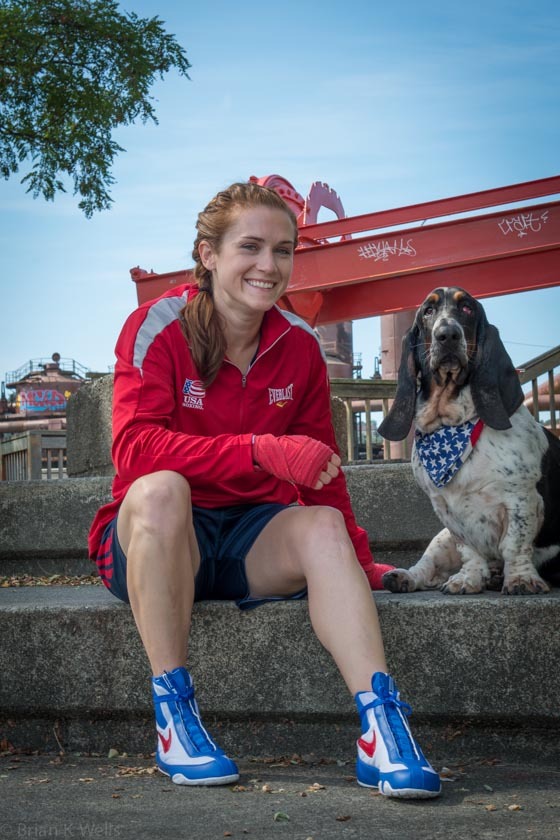 had to give up her dream when she was recently diagnosed with a brain tumor that is most likely malignant. Because she has to have immediate surgery (July 17th) to remove what they can of the tumor, in a truly Jen fashion, she decided to go pro and have one pro boxing fight before her surgery which she fought and won last Friday (yes, 6 days before brain surgery).  She is such a strong person and is ready to fight her toughest battle, but she will need financial support to help defray the medical bills and living expenses she will incur during surgery and treatment.  Her family cannot thank you enough for your support.  For more info on Jen visit Arcaroboxing.com.  (P.S.   boxing does not cause brain tumors!!  It fights them!)
What is GoFundMe?

Fundraising made easy >>
CONTACT
LINK
POSTER
REPORT
Kristi Reynolds
8 days ago
I enjoyed listening to Jen's story last night at Chick Chat. She's such an inspiration. Continue the fight Jen!
Carissa Harrison
10 days ago
lots of love to you Jenn! from Carissa and Leslie
Jamie Lawrence
16 days ago
You seem like you have a wonderful spirit. Love and hopes for a great recovery to you and your family.
Twanna Cooksey
16 days ago
In my thoughts and prayers each day.
Rhonda Kinzig
18 days ago
Jen is daughter to one of your Mary Kay consultants that has been on our Mary Kay team over 20+ years! Let's support Jen during this time!