I need to locate my
son
 before its too late.
My Fox Memphis news article
My Ex-Wife (
Jennifer Houff
) has fled the with our son. They took off March-22-2012 and has evaded law enforcement and ignored the warrants for their arrest. Jennifer is hidding out and not using her real name!!
Last seen in Collierville, TN. Jan. 2014
Jennifer also fled with her new husband
Brandon Houff
. Brandon is hidding out and not using her real name!!
I have Full Physical and Legal Custody of Blake, he has been taken from me by his
mother
 who was court ordered to recieve a psychiatric evaluation and is very dangerous.
Watching the news and seeing the violence inflicted on other abducted children, you must know the danger that exists for Blake.
Blake
,
Jennifer
 and
Brandon
 are all Citizens born in the USA.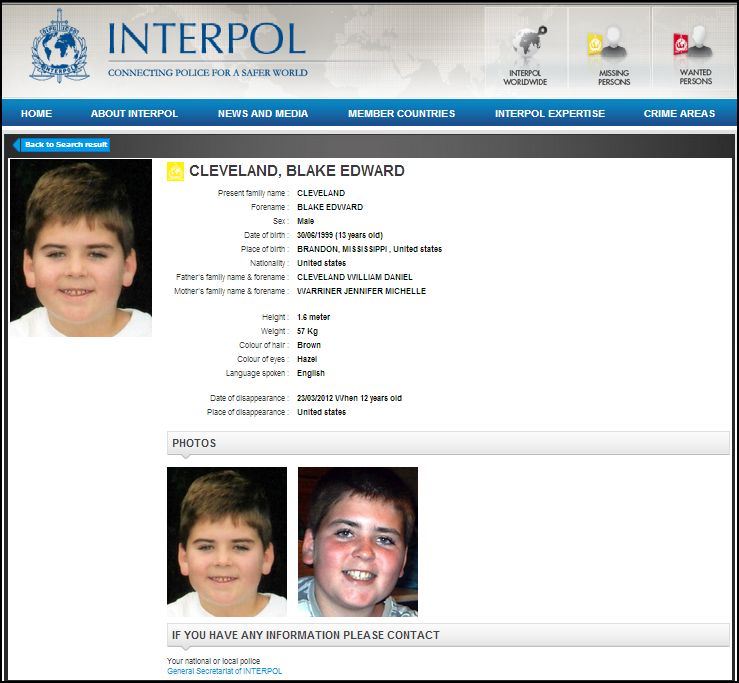 Posters and supporting court documents can be downloaded here:
http://sites.google.com/site/blakeclevelandmissing12inms/
If you would like to be kept up to speed, Send me a Friend Request on FaceBook or Follow me on Twitter.
Follow @DannyCleveland1