Eric's Fight For Life Fund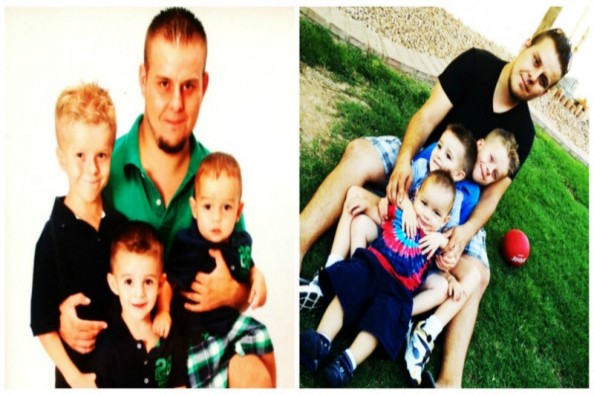 *Please share on Facebook and add me as a friend!*

10/17/2013- Eric's course of treatment has changed to a more aggressive approach along with the cocktail of usual pills for treatment . The type of treatment is called Radiofrequency ablation it is a procedure where a large needle like probe is directly inserted piercing the tumor. Radiofrequency waves increase temperature to try to kill the tumor. It is a very uncomfortable procedure he has to be on morphine to lessen the intensity of the excruciating pain . The size of the tumor is currently a little bigger than a golf ball. Within a 4 week time frame the tumor died 5% it is not a lot but any type of decrease is good news! We are thankful it did not grow this month. Down side is he feeling worse than ever. Since he has no immune system he has also been getting bad eye infections that cause blurry vision,burning, headaches and more pain. Thank god the bad illness he had last month finally went away but flu season has just begun.

With the holiday season upon us it is bittersweet. I have heard the saying cherish your loved ones and live each day as if it was you last but now the meaning is a lot more literal.
I am creating this page in order to raise funds for medical bills, treatment and living expenses.
Eric is the 29yr old loving father of 3 adorable boys ages 9 (Dominique),3 (Damien) and 1(Dylan). He was recently diagnosed with Renal Cell Carcinoma (Kidney Cancer) along with the beginning stages of organ failure that makes this devastating news.The specialist found a tumor in his kidney that has metastasized and spread to his spine causing pain, discomfort and a bulging disc.Eric is a very strong willed person and does not want to let this diagnosis beat him.He wants to be able to survive long enough to see his children reach adulthood but that is not promised. At this point surgery is not an option and chemotherapy is an expensive alternative that has a high probability of not working. His eldest son is a special needs child and has a rare genetic disorder called Cleidocranial Dysostosis along with severe ADHD. He is not able to work at this time because of severe vomiting,massive weight loss (50pounds in a couple of months),migraines, extreme back pain and sporadic blackouts that get more frequent depending on the day.I am the only provider in our household at this time and it is very difficult to stay afloat especially with small children to provide for.With all the expenses of treatment that will not be covered by insurance I am creating this fund to hopefully help get him what he needs during this hard time.Any small amount is appreciated.

Thank you from the bottom of our hearts... Be blessed.
The Cruz-Perea Family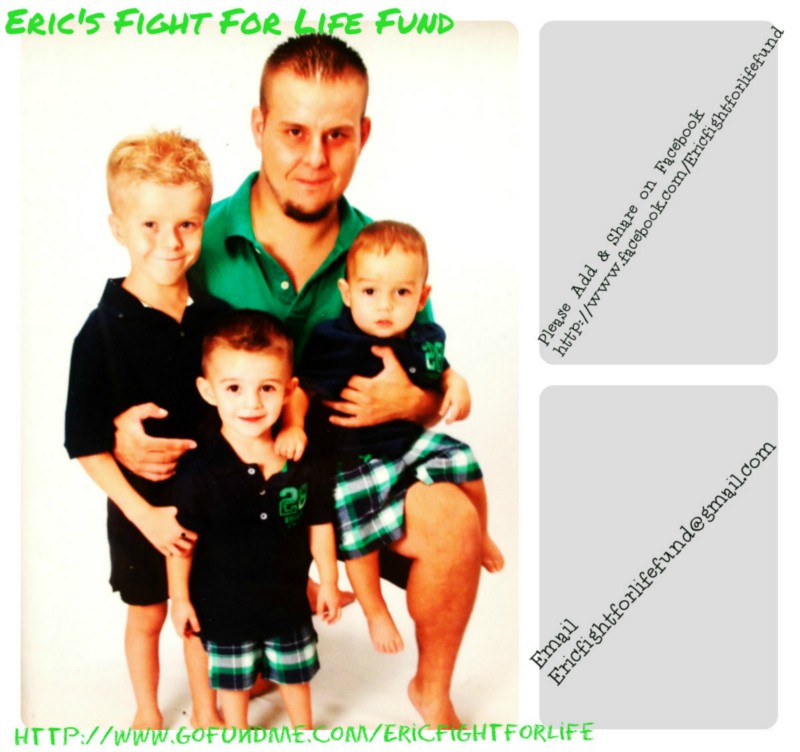 What is GoFundMe?

Fundraising made easy >>
CONTACT
LINK
POSTER
REPORT
Janae Ayala
15 months ago
Paul Chavez
19 months ago
Our prayers sent your way.
Debbie McClelland
19 months ago
Second donation from the Weber family - directed from Luke McClelland's weight-loss fundraiser!
Alicia Schieber
20 months ago
Debbie McClelland
20 months ago
This is from the weight loss challenge that Luke had. We continue to pray and wish the best for you, keep the faith!
Samantha Ng
20 months ago
Rodriguez family
21 months ago
Luke is a great friend who cares a great deal about you. While we don't know you personally our prayers are with you and your family.
Debbie McClelland
21 months ago
My son Lucas McClelland shared this story with me and my heart and prayers go out to you and your family.