I sell bracelets to pay my college education. As an immigrant living in the United States with a U-Visa, I do not qualify for financial aid. It is difficult for me to ask for money, but at this time, paying for my education is becoming more difficult each semester. Please support this cause by donating or sharing this with your friends. If you wish to donate and not receive a bracelet please let me know. For any questions please email me Angy@nysylc.com. Thank you so much!
Vendo pulseras para pagar mi educación universitaria. Siendo inmigrante en los Estados Unidos con una Visa-U, no califico para ayuda financiera. Es difícil para mí pedir dinero, pero en este momento, pagar por mi educación es cada vez más difícil. Por favor, apoye esta causa donando o compartiendo con sus amistades. Si desea donar algo y no recibir una pulsera porfavor dejemelo saber. Cualquier pregunta, por favor envíeme un correo electrónico a Angy@nysylc.org. MUCHISIMAS GRACIAS.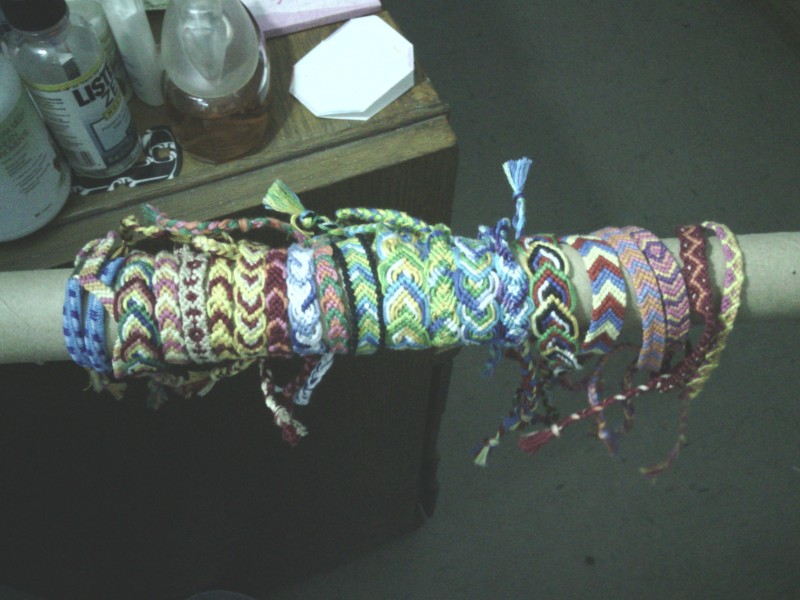 Have you seen the trailer for No Le Digas A Nadie (Don't Tell Anyone)? The film focuses on the intersections between immigration status and sexual abuse as well as Ask Angy, an advice column I created for undocumented youth:
https://www.facebook.com/AskAngy
. I'm making special No Le Digas A Nadie bracelets for film supporters. If you believe in this film, consider buying the bracelet that goes with the film. And check out the film's progress on facebook:
https://www.facebook.com/NoDigasFilm
It is set to be released 2014.