Carter's fight to beat cancer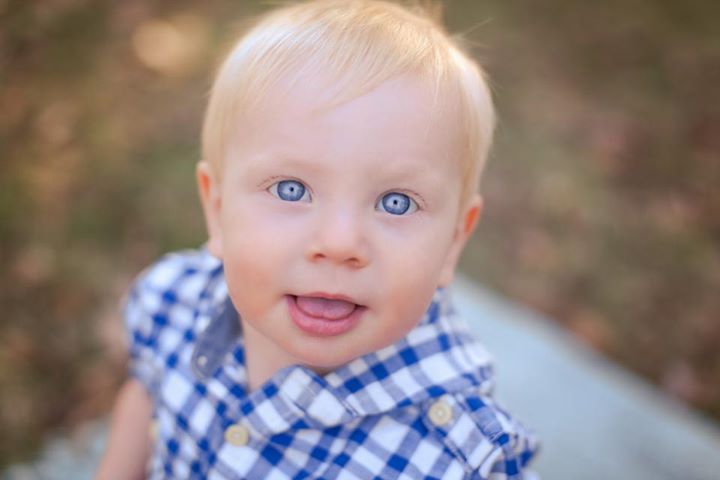 This page started as a page of hope. It was easy to update in the beginning because of Carter's beauty inside and out. He's a baby, so of course he'd beat this. He touched people's hearts with his courage and fight, his good nature and determination. The ability to handle everything he had to endure and still smile and laugh. They said kids were so sick during treatment, not our Carter. So he would beat this. It was easy to update with him smiling in his wheelchair, running around in his super hero jams and those blue eyes so easy to post for you. Of course he'd beat this. How easy was it for me to post about the bone marrow transplant!? We had a match, a sibling match! A true story of heroism, little 3 year old Ivy gives brother life saving marrow, of course he'd beat this. When Carter's cancer came back after 54 days of remission it was not an easy post... And after watching him get sicker... The posts stopped all together. I am sorry for that. You've been on this journey with us and deserved to be updated, but it was too hard. Then you all starting posting yourselves! Sharing pictures and praying for Carter. You took the radio silence from me and you filled it with hope and prayer and love for Carter. If prayers alone could save him he'd have to beat this.

Today I write the hardest one yet, Carter has lost his fight with cancer today. The gratitude I have for all of you that have shared his story, donated and prayed can never translate properly into words. I feel closer to friends and family and even strangers because of the outpouring of love you shared for Carter. I need to say thank you and need you all to know how much I mean it.

Carter Tower Lolax is still the strongest boy I know. He fought harder than a grown up could have. He is beautiful and courageous. He is and always will be my hero... And now he's my angel too.
This is an emotional time for the Lolax family and they have a long battle in front of them. As many of you know 16 month old Carter is fighting Acute Myeloid Leukemia. His doctors have put him on an aggressive treatment plan. Ten days of high dose chemotherapy, followed by a break and then possible another ten days of high dose chemo. Many of you are asking for a place to donate money to help with the medical expenses that are no doubt accruing now. I am touched by the outpouring of support from everyone. More than anything we want your positive thoughts and prayers! So this page is for those of you who requested it, there is no pressure to donate. We appreciate all the support that has come our way the last few hard days and want you to know... Carter is a strong boy and we are fighting And we will win this battle. Thank you for fighting along with us. It's true what they say 'It takes a village to raise a child' I know that our village is prepared to fight this fight with us and WIN. We thank you for all of your calls, messages, love, and support, keep them coming they mean so much to us. We will keep updated on Carter's progress. Thank you from the bottom of our hearts.
What is GoFundMe?

Fundraising made easy >>
CONTACT
LINK
POSTER
REPORT
Robyn Kennedy
13 months ago
Anthony and Amy Monfreda
13 months ago
Donna Colorio
13 months ago
Having a son close to Carter's age this hits too close to home....I'm sorry for your lose and know he will always be with us
Jane Cheetham
13 months ago
My prayers and sympathies extend out to the family....
Alison Sherman
14 months ago
In memory of your angel.