Please Support Brandon Shepard For America's Got Talent 2014!
~Singer, Songwriter, Actor, Entertainer, and V.O. Artist~
~Winner of the LA Music Awards 2013 Country Album of the Year!~
Entertaining has been a life long passion for me!
I would like to invite you to take a adventure with me as I continue to achieve the pinnacle of making dreams a reality!
Your support will provide travel & accommodation expenses as well as promotional cost.
Success from this career venture would make it possible to aid in the long term care and assistance of my parents who have been very supportive of my dreams. Also to aid in providing for my daughters education.
Other future goals that I would like to see benefit from my success include supporting the advocacy for the rights and protection of the mentally ill, especially those who are lost in the system and often become the victims of neglect and/or abuse.
Though I've been an entertainer all my life, I also worked in the construction field for almost 20 years.. As a result of a degenerative spinal condition, combined with years of heavy lifting and 4 serious car accidents I was left with very limited mobility for several years and told that the condition would only degenerate further with time. Through power of positive thought, prayer and meditation I'm living a pretty normal life!
A little about Me:As a Musician:
As a singer/ songwriter I also play guitar, bass and mandolin as well as doing full line producing of what I write. I began playing in garage/ back yard party rock bands at age 14... Also played the country western club circuit all over Arizona from 2005 to 2011 with a Phoenix band called Redneck Revolution, before moving to California to pursue acting.
L.A. Music Awards 2013 has nominated me for Best Country Album of the year as well as Best Country Single of the year!
As a Voice Over Artist:
Voice impression is something I have done most all of my life. Its not something learned so much as just something I've always been able to do and have over 100 voices and dialects learned. In 2012 I had the privileged of working on an animated feature by DB Rich Productions titled
(Actor?) a documentary
.. in which I have 14 roles. The film also features interviews with Doris Roberts, Ed Asner, Robert Loggia, Dee Wallace, Terry Moore just to name a few!
As an Actor:
I've had a few roles in movies as well as on national television..Fatal Encounters on ID Network and Elementary on CBS just to name a few and recently did a principal role in a Web Series titled Down with David.
S.A.G. Eligible ~ IMDB Link, Click here!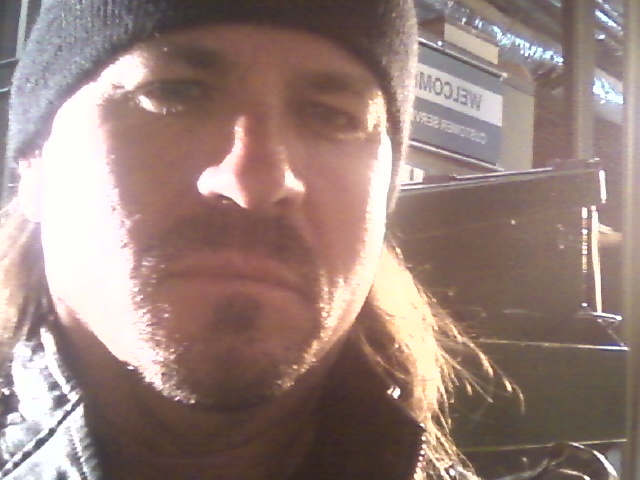 As a Comic:
Though being a HUGE fan of George Carlin from the age of about 5, I had no experience in doing stand up until 2 years ago when I was invited to perform at the world famous comedy store in Hollywood CA... I began doing the show monthly and have performed along side comics Andy Dick and Sarah Silverman!
L.A. Comedy Awards 2013 presented me with a Producers Choice Award!
A wise friend once told me, true success should never be based on monetary gain, but rather the impact one has on the world a round them and the people who benefit from it.
Thank You For Your Support!Brandon Shepard
More info at:
www.BrandonShepard.com
CLICK HERE TO PURCHASE CD!
~ Winner of the LA Music Awards 2013 Country Album of the Year!~