Abra Hall, a 26 Year Old Brain Cancer Pa...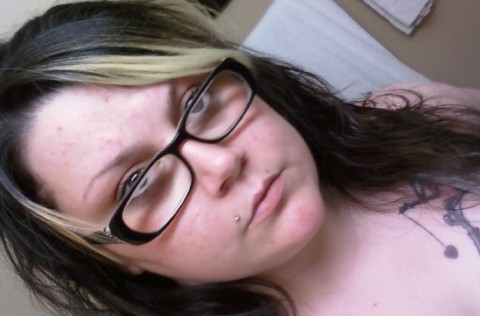 Raised: $4,613.00
Goal: $35,000.00
Created by Abra Hall on September 23, 2012
I saw the specialist in early July, did an MRI, and found a mass on my optic nerve. The doctor aid it was a tumor, but that it was definitely, *DEFINITELY* benign (meaning non-cancerous). The doctor was so sure that it was not cancer that he decided to just treat me himself with at-home steroid injections (which had no effect), and after seeing him again 3 weeks later, I did another MRI which showed that the tumor had grown, my vision had worsened, and this delayed my treatments by about 3 weeks. I was then referred to a neurosurgeon at the 

Ben and Catherine Ivy Center for Advanced Brain Tumor Treatment

. The neurosurgeon I saw ordered another MRI, and although he also agreed the tumor was benign, because of my worsening vision, he suggested we do an open craniotomy to biopsy the tmor. At this point I was also informed that the tumor is inoperable so they can't remove it, but they would need to take a piece to test to just MAKE SURE it wasn't cancer. I go and see the neurosurgeon, set up my surgery date, and wait. By this point, my right eye had gone completely blind and I was told there was no way that the damage could be reversed.

On August 3, 

I underwent the surgery and biopsy...and that benign tumor they were SO sure was benign ended up being malignant (cancerous).

We are putting chemotherapy and radiation on hold right now. I am in Texas currently until September 26th doing this alternative, non-toxic treatment before I do anything else that will make me sick and make my hair fall out and possibly not solve the problem at all. The worst case scenario right now is nothing happens at all, and I will continue with another form of treatment. A lot of people who die from cancer die from the effects of radiation, not the cancer itself.  Also, if I do radiation, the doctor said because of where the tumor is located, it will destroy my pituitary gland, I will not be able to have children, I will go into menopause and I will definitely lose my other eye. I want to try and prevent these problems if at all possible, hence why I am taking this route in the first place. 




Thank you for taking the time to read this and thank you for any help you can provide. 




Here is another story provided from my grandfather:




"My 26 year old grand daughter was recently (within the past few months) diagnosed with an inoperable stage III (possibly IV) malignant astrocytoma located on her optic nerve and it growing into the optic chasm. Within approximately a month, MRI's showed that the tumor had grown by 40%. It is extremely aggressive; The first sign that Abra experienced was loss of sight in her right eye....she went blind. The tumor's growing very quickly and my daughter, thru her employer, borrowed money to begin treatment with Dr Burzynski in Houston. She's there now and is scheduled to leave on the 26th to return home to Washington State.   Abra's sight in her good eye is now getting worse. A major problem with Burzynski is the cost and unless you're wealthy you're prevented from completing, much less starting, his treatments so we're interested in trying to get as much assistance from any outside source we can possibly accumulate. She will need to be on treatments continuously for at least a year, and these treatments will cost on average about $8,500 per month. Any and all help is greatly appreciated"

 

NEW! Print a Sign
Embed
Recent Donations (132)
$4,613 raised by 132 people in 8 months.
$50.00
Anonymous
4 months ago
$50.00
Anonymous
5 months ago
$100.00
Daylite Ramsey
5 months ago
$25.00
Anonymous
5 months ago
$20.00
Theresa Denison
5 months ago
$25.00
Becca
5 months ago
$50.00
Nate McAuley
6 months ago
<3 you Abra!!! You will get there! In my heart always =)
$20.00
MICHELLE FRAZIER
6 months ago
Thinking of you Abra and praying for good results in the near future. Michelle(Ryan Frazier's aunt)
$15.00
Anonymous
6 months ago
$15.00
C Deane Campbell
6 months ago
Sending prayers, Abra... you are a strong and competent woman and you deserve the best.
1-10 of 132 donations
Next