National American Miss National Pageant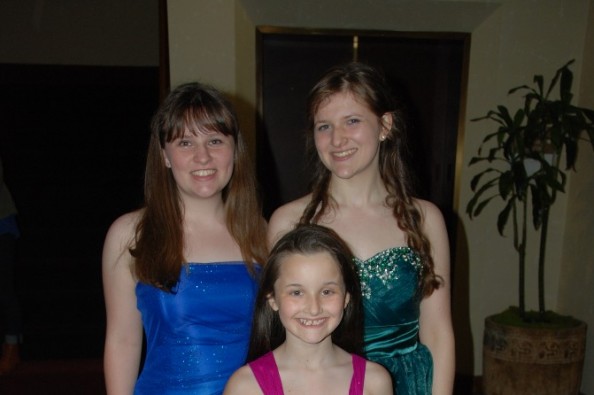 I need to thank the many people who have been so giving to the girls as they make their way to the National American Miss National pageant this coming November. They are nervous, excited, working hard, and very thankful to have earned this opportunity to be involved in something outside of their comfort zone!
Welcome to our National American Miss page -
National American Miss is a pageant that promotes life-long skills in girls of all ages.  This program is designed to build communication skills, confidence, and promote community purpose to all who participate.  Each age division has age appropriate rules and make up is not worn on girls under the age of 12.  This is not an event where swimsuits are worn - and professional skills are constantly instilled in us through participation in many National American Miss optional contests.

As finalists for the state of Oregon, my sisters and I all participated in our age groups.  Each of us placed 1st runner-up in our age groups which gives the opportunity to participate at the National Level in California during November, 2014.  One of us placed in the optional talent contest, and two of us placed in Academic Achievement (by submitting our transcripts) with grade points above 4.0.  We have worked hard in school and in our community and are determined to continue our journey at the National Level.

With three of us all qualifying to participate at the National Level, there is a lot of fundraising to be done between now and September 15th.  All donations will be split 3 ways - as we believe in the determination of sisters and will work together to make this happen.  As a sponsor, we will include your name in the program book that is given out during the pageant.  All sponsorship helps cover entry fees, travel expenses, and optional contest fees.  Please visit NAM.com, the official website of National American Miss to read more about this amazing pageant.

A sincere thank you to all who have started this journey with us.  We look forward to representing the state of Oregon at the National Competition in November.
What is GoFundMe?

Fundraising made easy >>
CONTACT
LINK
POSTER
REPORT
M and L Concessions
7 months ago (Offline Donation)
John Stady
7 months ago (Offline Donation)
Thank you "Skippy" for your support! We know this space is for other comments, but we want everyone to know how lucky we are to have you in our lives! We miss you and hope to see you soon
Bill & Cheryl Von Bergen
8 months ago
Congratulations Kaitamaria, Annika & Karra for all your work on self development that qualified you to enter the National American Miss contest!
Pat and Kathe Thurston
8 months ago (Offline Donation)
Nick and Diana Trujillo
8 months ago (Offline Donation)
Steve Warner
8 months ago (Offline Donation)
Linda and Scott Robinson
9 months ago (Offline Donation)
Dale P.
9 months ago (Offline Donation)
Polly Stady
9 months ago (Offline Donation)