Domestic assault/violence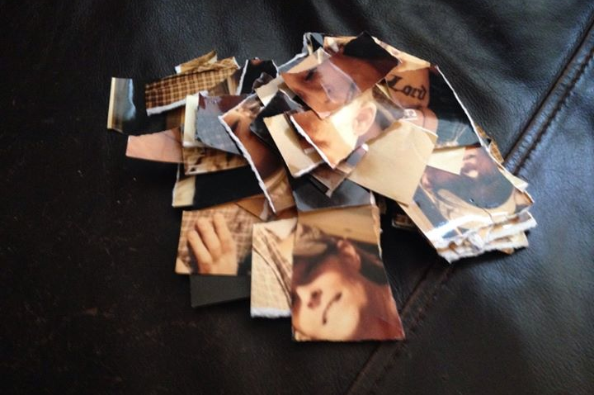 I just wanted to let everyone know that I am SOOOO overwhelmed and appreiciative of all the generousity of every person that has given a donation. After fee's are taken out I will still be over my targeted amount. I have decided to pay it forward; beginning locally & help other victims that are or have been in the same situation by donating those funds to domestic assault/violence organizations. I will keep the account open for that purpose in case additional donations are recieved. I am also proud to announce that I have decided to pursue my dreams of helping other victims & will be returning to college to obtain my degree so that I can make this my career... Thank you again for all your prayers, donations & continued support!!!!
Good morning everyone!!!! As you see I had to put a photo of ripped up pictures due to the "GoFundMe" site saying my pictures are to graphic!!!! Please share my story with your friends & family!!!! My x-boyfriend tried to kill me & I will be unable to work for 2-3months!!! I'll be having surgery on my face Thursday the 29th due to him crushing my facial bones!!!! This is going to be a long, rough road to travel but with the help of friends, family & just everyone I will come through this & be ok!!!! If you could find it in your heart to help me I would very much appreciate it!!! I'm a server & unfortunately live paycheck to paycheck!!!! Life is already a struggle making ends meet!!!! I don't want to lose everything I've worked so hard for!!!! Every dollar counts!!! Good day everyone & God Bless!!!! ❤️


What is GoFundMe?

Fundraising made easy >>
CONTACT
LINK
POSTER
REPORT
Trenton Evans
17 days ago (Monthly Donation)
Trenton Evans
1 month ago (Monthly Donation)
Trenton Evans
2 months ago (Monthly Donation)
Trenton Evans
3 months ago (Monthly Donation)
Trenton Evans
4 months ago (Monthly Donation)
Trenton Evans
5 months ago (Monthly Donation)
The only way is up from here....... Hope u remove your facebook relationship status soon. Goodluck with your new life.