Our small farm is located on south coast of Puerto Rico in Salinas. We searched out a place within this farming community because of our rescued animals "" dogs, cats, rabbits, goats, horses, ducks, peacocks, you name it! So far from the heat and traffic of the metro area, my partner and I felt as if we had found our paradise for all our animals.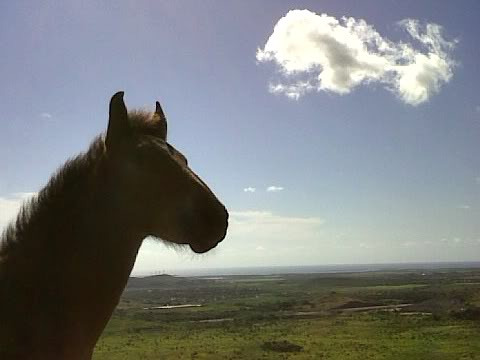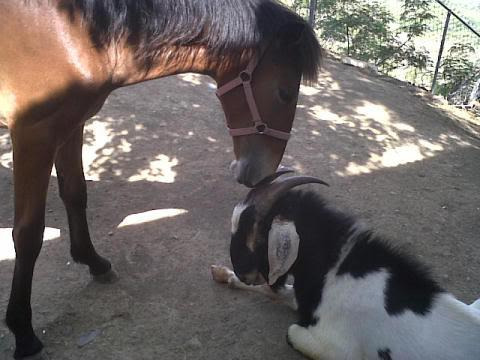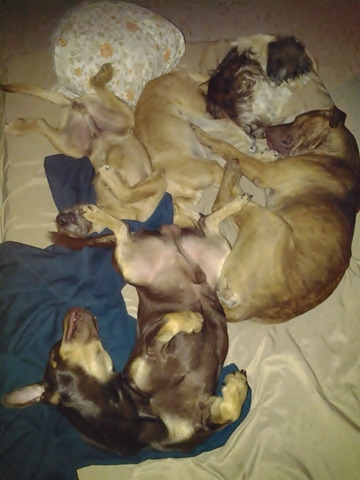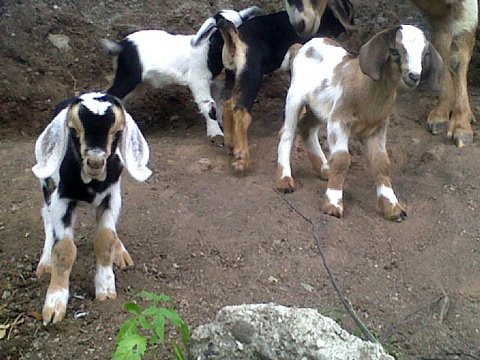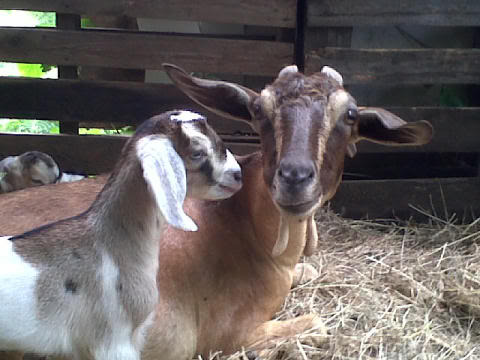 However, my partner and I began a difficult journey in 2009. Juan was diagnosed with colon cancer, and before we could even wrap our heads around our new situation, a very precious gift arrived from Sara, Ann and the DKos and Firefly Dreaming online communities "" an amazing Love Catcher Quilt, called "Circles of Love", with messages of hope and strength and an outpouring of so much genuine affection that it is still almost unreal. Our dear friend, RiaD, who we all lost recently, got the ball rolling and the result was one of the most amazing gifts we could ever hope to receive.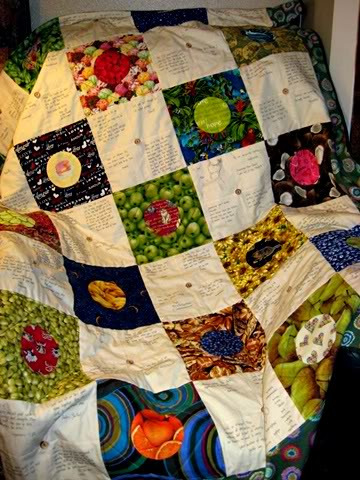 Juan started this journey with his Love Catcher, and overcame his colon cancer in 2011. He was a survivor! And, for a year, we held on to the hope that we had slain that particular dragon. In 2010, during Juan's first rounds of chemo and radiation, another tragedy struck our little farm "" horse rustlers decided to strike and one of our ponies, whose mom had just been stolen, decided she was going to follow her mom no matter what. Our girl, Ana, was struck by a truck and critically wounded.
Imagine my wonder when our dear friends Sara and Ria let me know that a Love Catcher would be arriving for Ana, too!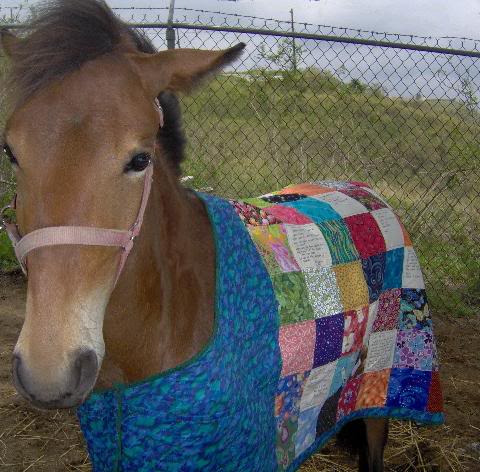 After 4 months of around-the-clock treatment, our girl had survived! Again, it was the constant encouragement and moral support of this community that kept me going. Kathleen (kds9515) even shocked us with a generous donation to help out with the astronomical vet bills. It was all so unbelievable. Juan was definitely on the mend, and life, though tough, was definitely good to us.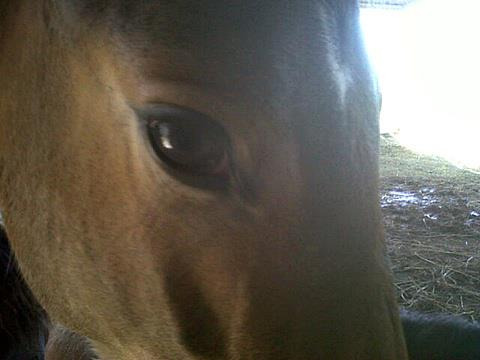 At the beginning of 2012, Juan was diagnosed with another malignant tumor on his right kidney and a growing carcinoma on his face. More chemo, more radiation, more surgeries, and again, by the end of 2012 he was in remission and the scars on his face were barely noticeable!
Without doubt, this was the happiest time of our lives together. We opened a new restaurant, we had just bought a beautiful new place for us and all our rescued animals, our eyes were fixed on the future, and we were surrounded by so much love from so very many of you. The messages, emails, phone calls have been constant and inspiring. You guys really did get us through this.
And, of course, our kids! Juan loved all our animals more than I can ever say.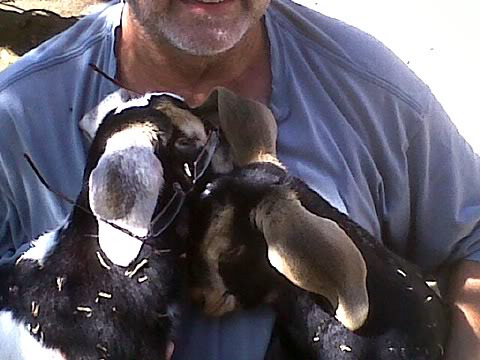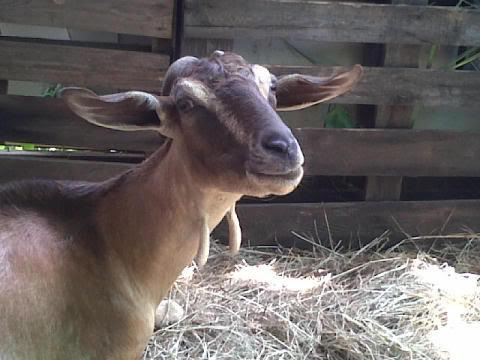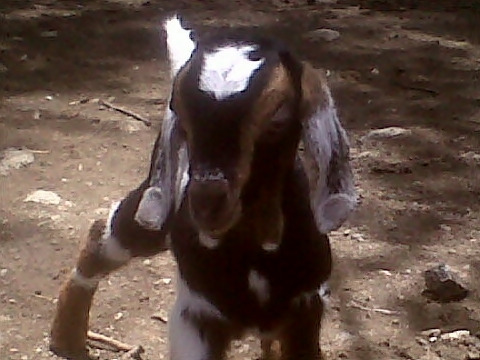 By April of last year Juan was visibly ill again, complaining that he was having trouble swallowing. More tests, more scans, another biopsy, and his oncologists informed us of another malignant tumor in his esophagus, just above his stomach.
June arrived and his esophagus was completely blocked from the growing tumor and the swelling from the radiation, and stayed that way for the next 7 months. His only nutrition and hydration was through his feeding tube. This time there was no surgery scheduled due to the size and location of the tumor. It had to shrink at least 50% before they would even consider operating. A new battle had begun.
I had no choice but to make the difficult decision to close the restaurant so that I could take care of him. No, we couldn't afford it, but I couldn't afford not to. Our insurance did not cover home care, and for me it was an impossibility to be working 16 hours a day in the kitchen while Juan was suffering alone at home.
This time it was different. He had no energy, was losing weight at an alarming rate and was in constant pain. So many visits to the doctors. The combined chemo and radiation really took its toll this time, his platelet and white cell counts were dangerously low and he had to have several extended stays in the hospital for transfusions and hydration.
His body pet scan at the end of October gave us a glimmer of hope, however "" the cancer had not metastasized, much to the surprise of his oncologists, and his esophageal tumor was responding to treatment. His radiation ended in November, and his chemo the week of Christmas. His docs had already scheduled an even stronger regimen of chemo starting in January since his response to treatment was going so well, and by the end of the year Juan was finally able swallow! At first just a little water and 7-up "" boy did we cry tears of joy that day!
So we began this New Year with hope. And we still had hope until the very end. I just could not wrap my head around the fact that he might not make it, he had fought and won every single time.
However, once Juan started another round of chemo he really hit bottom. His doctors had no choice but to stop his treatment when his platelets and white cells bottomed out again, and we simply held on the best we could. After another week in the hospital he was finally back home, somewhat stable, but so visibly weakened.
He could no longer get out of bed or walk, and was in such constant pain that even morphine didn't help. Of course he was still getting nutrition from his machine as had been the reality for so many months, but he could just not regain any strength at all.
On March 6, Juan had another body pet scan, and this time the results were horrifying. His cancer had spread to his liver, pancreas, bones, nodes, brain stem. Our world changed, obviously. There would be no recovery, prepare for the worst.
The one constant we had in our lives through it all, besides one another, was the encouragement and love from the online Kos community. Juan's Love Catcher had become our prayers. We would read every message, every day. For more than 5 years this precious quilt accompanied him, through all his pain and tears, and I will never be able to repay that debt of gratitude. You've been more than family.
All I can say is thank you all from the deepest part of my heart. To all my online family ~ RiaD, Kathleen, Alma, Youff, Mr D, Dancing Trees, Tahoebasha, Shaharazade, Shahryar, Joy, Timbuk3, Jay in Portland, Anonymous, Slksfca, Eddie C, NY brit expat, JaxDem, Knucklehead, cfk, princesspat, tnichlsn, refinish69, luvsathoroughbred, Edger, Purple Priestess, Nurse Kelley, Karmafish, LeftOverAmerica, Timroff, ramara, Kitsap River, Louisiana 1976, shaktidurya, Lorikeet, Dem in the heart of Texas, triciawyse, C. Robin, alethea, GlowNZ, Dallasdoc, Dixie Dawg, Shakti, exmearden, Bill in Portland Maine, Commonsense mainer, bluebluelady, bigjacbigjacbigjac, Ekaterin, BlackSheep1, Catte Nappe, Civil Writes Activist, ulookarmless, Kentucky Kat, Austex54, BFSkinner, Danish Bretheren, One bite at a time, Deoliver47, Virgomusic, Patrick Julliet, Blue Heron, mplo, Trish & Andy, Keiko, Roso, Adreana, Sara & Ann.
Please know that you were here with us every step of the way. The love and comfort that you provided my family is truly remarkable, and I will never be able to thank you enough.
I held him close here at home for the past month, so fragile, so quiet. His kidneys started failing on Wednesday the 9th, and then on Palm Sunday everything else shut down and my sweet, brave man had to say goodbye. From the beginning of his journey until the end, Juan was covered in love and warmth and strength. The hardest thing I've ever had to do was remove his quilt after he had passed. I thought I was strong, thought I could handle any situation, but nothing prepared me for that.
I still have no idea how I'll be able to put these pieces back together without him.
Two dear online friends, Alma or Youffraita, who have known well of Juan's and my struggles here and the near impossible financial situation I find myself in, offered to send money and hold a fundraiser, however, I felt I had to refuse. Whether it was my pride, or shock, or just the humiliation at finding myself in this nightmare, I told Alma no. There are so many others in dire need of help.
Regardless of my refusal, she and Youff still wanted to help with a fundraiser, and I remain mortified. Has my life really come to this? I sincerely don't know what can be done, or what should be done, if anything. I'm at a loss.
This 5 year battle against cancer cost us a lifetime of savings, all our investments, and since closing the restaurant, no income. I'm down to my last few dollars in my checking account. This means no house payment, and once I pay utilities, which I must if I want to keep the lights and water on, I'll be tapped out. I have no idea how to even begin to negotiate with the owners in order to try to stay here on the farm. They've been friends for years, so I asked them to relist, however it sat on the market for several years before we put our lease purchase offer on the place. Termination of contract is the most likely outcome in my immediate future, Juan and I both signed. It's not an impossibility that I'll be able to continue on here once I'm back on my feet and with a new contract, but right now nothing is certain.
In the spirit of hoping for the best, yet planning for the worst, I'm working with all my friends in the local animal rescue groups to find new forever homes for as many of our babies as possible, 8 so far out of our 19 rescued dogs. I've found temporary foster homes for all of our horses and goats. So much loss, I just don't know how much more of these exhaustive tears I can take without curling up and not moving for weeks. Maybe that's exactly what I should do and just get this grief out of my system a bit, if that were even possible.
I feel so bad for refusing the heartfelt offerings of my friends, and my deepest thanks to Aji, who is responsible for pushing me to open this account. I'm just awful at ever asking for help, even worse at bringing myself to receiving help. However, my back is literally against the wall as never before, or I would never, ever consider the sincere suggestion of friends to post here. I hope with all my heart that you all will receive this narrative in the spirit in which it is sent. Please help me save our animals and our farm. Please
Peace and Blessings
Here's a link to a memorial diary I wrote for Juan, please take a look if you can