Red Barn Cares for Leroy Smith Jr.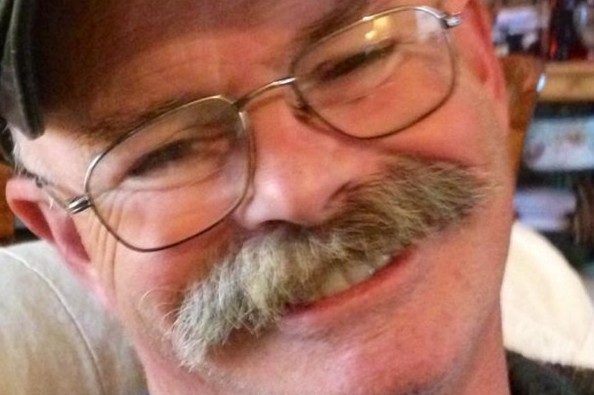 Thank you to everyone who shared and contributed Leroy's fund link! Leroy's family has decided to leave a legacy for Leroy by donating $500.00 to the National Alliance of Mental Illness-Maine, $3,500 to the Music Therapy Institute at Berklee College of Music and the remainder to Capitol Clubhouse in Augusta, Maine. Capitol Clubhouse provides a place for people struggling with mental illness to learn coping, vocational, and social skills during their treatment so they can get back to work in a supported environment.
On May 6th 2014, Leroy Smith Jr. was found and determined to have been murdered, his son Leroy Smith III has been charged with the crime. This tragedy could have been avoided if the younger Leroy had recieved the proper mental health treatment he needed to recover from schizophrenia. Individuals with mental illness are more likely to be victims of a crime than they are to committ them, this is a statistical fact. Because of the often uncompassionate portrayal in the media, there is a huge stigma surrounding mental illness, especially when a crime is committed. One of the major symptoms of schizophrenia is disordered and delusional thinking. With carefully monitored pharmaceutical therapy and cognitive therapy, many individuals with severe mental illness do recover and lead successful lives. This tragedy could have been avoided if these services were readily available to everyone who needs treatment. 

Mr. Smith lead a humble life and worked hard to provide for himself and his son, he did not have health insurance or life insurance and his family is now struggling to provide a proper burial for him. His nephew Devon is a member of the Red Barn family and we would like to help his family cope with this double tragedy, they lost two family members on May 5th because of a broken system and the stigma surrounding mental illness. Please consider making a contribution to help them in their time of need so they can provide a proper memorial. 
What is GoFundMe?

Fundraising made easy >>
CONTACT
LINK
POSTER
REPORT
Stephanie Calcagni
4 months ago
A small donation to help your cause.
Laura Benedict
5 months ago
Rest in peace Leroy, you will be greatly missed! Love, Laura
Ed & Jean Smith
5 months ago
david & peggy smith
5 months ago
Leroy my brother and friend you will be missed.
Eileen, Billy and family. I can't even begin to tell you how deeply saddened I am by this tragedy. You are all in our thoughts and prayers. Love Mary and Steve
Kelly Sisson
5 months ago
This was my uncle & brother of my father, David L Smith, that we will dearly miss. My prayers and thoughts are with everyone that this sudden loss has effected.
Jim& Joyce Verhill
5 months ago
You will be sadly missed Leroy.