Connor S. Myoclonus Dystonia DYT11 Fund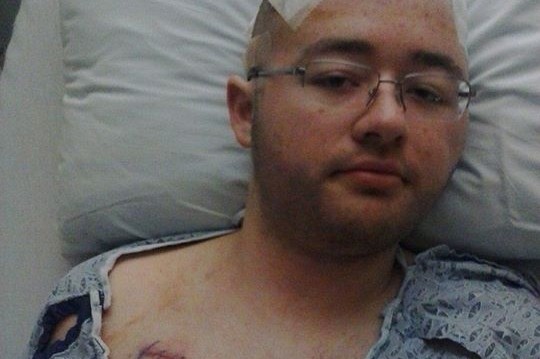 Thank you for your donations. I know some people have been asking how to make a donation, Please click on this link and you can do it online. Connor is doing good. He had to go to Boston last week for a Programming change. He is feeling much better now. Starting to get stuff together for his move to Syracuse NY for college. At Onondaga Community College.
Connor is a high school senior who was looking forward to making memories of his high school years. In November 2013 he was diagnosed with a rare genetic form of Myoclonus Dystonia DYT11. Connor is the first person in the New England area that has the DYT11 gene. This particular type of Myoclonus Dystonia causes progressive muscle jerking and spasms that can interfere with activities of daily living. Medication has been unsuccessful with Connor and he must now undergo Deep Brain Stimulation Surgery on April 22 in Boston, Mass. Even though Connor has been confined to a wheelchair, he remains positive and is striving to his goal to enter college in the fall. We are grateful for your support and prayers.
What is GoFundMe?

Fundraising made easy >>
CONTACT
LINK
POSTER
REPORT
Anonymous
1 month ago (Monthly Donation)
Anonymous
2 months ago (Monthly Donation)
Anonymous
3 months ago (Monthly Donation)
Anonymous
4 months ago (Monthly Donation)
Anonymous
5 months ago (Monthly Donation)
Anonymous
6 months ago (Monthly Donation)
Anonymous
7 months ago (Monthly Donation)
the Muckerman's
8 months ago
Dianne Molnar
8 months ago
Mark and Leigh Pelletier
9 months ago