Mammosafe's Race to Fight Breast Cancer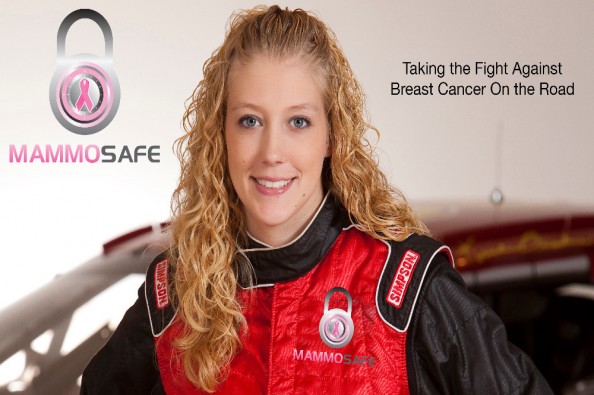 We are almost a quarter of the way there! Please consider donating to help us reach our goal! Special thanks to Breast Center of Acadiana, Lafayette, La. who donated $250.00 and had this to say: Congratulations to Dr. Roubein and staff on launching Mammosafe! He is a truly outstanding physician and innovator in the field of breast imaging. I wholeheartedly support him and his endeavor to bring breast cancer screening to women. I challenge all other physicians to donate to the cause of screening underserved women. Thank you Dr. Roubein, and thank you Kristen Bumbera. Gary Mathews, M.D. Medical Director Breast Center of Acadiana
HELP US WIN THE RACE AGAINST BREAST CANCER!
Sponsor NASCAR driver Kristin Bumbera and the Mammosafe #00 Ford Fusion Race Car and Truly MAKE A DIFFERENCE!
For each race funded,
10 underserved women will receive life-saving mammograms for FREE!

For more information:
www.mammosafe.com
www.kristinbumbera.com

What is GoFundMe?

Fundraising made easy >>
CONTACT
LINK
POSTER
REPORT
WINNER
Breast Center of Acadiana, Lafayette, La.
4 months ago
Congratulations to Dr. Roubein and staff on launching Mammosafe! He is a truly outstanding physician and innovator in the field of breast imaging. I wholeheartedly support him and his endeavor to bring breast cancer screening to women. I challenge all other physicians to donate to the cause of screening underserved women. Thank you Dr. Roubein, and thank you Kristen Bumbera. Gary Mathews, M.D. Medical Director Breast Center of Acadiana
WINNER
Rickie Prichard
4 months ago
This worthwhile donation is being made by Hair Replacement by Eddie Prichard, Inc. 6029 Skyline Drive, Houston, Tx 77057 This is what should be on the logo… please inform me if you need any additional information. My 713 782 9691. Go Team!!!! Rickie Prichard and Carrie DeLaRosa
HERO
Good luck with your endeavor.
FAN
Brian Strauss
4 months ago
This is terrific! Way to go!
HERO
Stuart Zisman
4 months ago
FAN
In memory of my mom and sister