Monica's (15) Cancer Fund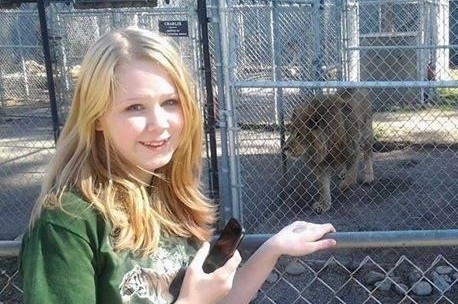 Monica is home but going to Spokane Wa every week for cemo treatments. She is walking with crutches and her spirits looked good yesterday while she was talking with friends on the phone.
Please help Monica!
Monica is a 15 year old girl, that has recently been diagnosed with Osteosarcoma ( A bone cancer).  She live with her single father and two younger siblings. With only her father for financial support, the finances are already stretched. He has missed alot of work and will continue to due so because of the constant traveling for treatments and surgeries.  Which at this point, have no end in site.  The 500 mile round trips, motels and other travel costs, has put her and her whole family in a very hard place.  To complicate the situation, they also currently live in an upstairs apartment and Monica sometimes has to be carried.  At this point, Monica is unable to climb stairs and will be unable too for quite some time as she may be in a wheelchair for a period of time.  They are looking for somewhere to move that is more accessible to Monica, but given the financial situation they have been unable to do so.  We have all lost family and/or friends to cancer and know the hardships that the fight brings.  This spunkie little girl can win this battle and we can all make it a little easier.  Any donation is really appreciated and very welcomed.  
What is GoFundMe?

Fundraising made easy >>
CONTACT
LINK
POSTER
REPORT
Melanie Feliberty
1 month ago
Cynthia Randall
3 months ago
Mary Beth Burke
3 months ago
You are in my daily prayers, happy you are coming home. God bless!
Stay strong, Monica. Welcome home!! Your grandmother has always inspired me. Please take strength and courage from her!
Brooke Boothe
4 months ago
I love you baby girl. I used to play all the time with you when I worked at the day care Love Brooke
stephenie childress
5 months ago
Love you monica