Monica's (16) Cancer Fund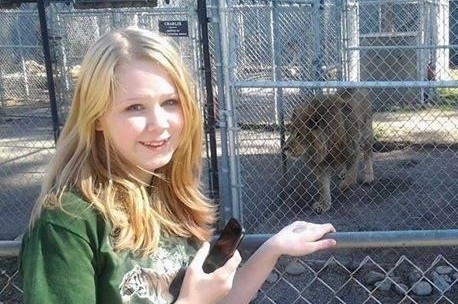 Monica was unable to do Cemo this week. Her blood counts were to low. But our Bracelet and movie night benefit is this coming Tue December 9 at 7pm . Monica will be able to join us for her first Public event .
Please help Monica!
Monica is a 16 year old girl, that was diagnosed with Osteosarcoma ( A bone cancer) earlier this year. She live with her single father and two younger siblings.
With your Donations as his only support, the finances are stretched to there limits. He had been missing a lot of work because of the constant traveling for treatments and surgeries. Until his lay off because of it.
The 500 mile round trips, motels and other travel costs, has put her and her whole family in a very hard place.
Your funds go for Monica and her family's travel ,housing and medical expenses. It is with your help they have been able to find suitable housing for her condition and that her Dad has been able to be by her side for every treatment and surgery. We have all lost family and/or friends to cancer and know the hardships that the fight brings. This spunky young lady is winning this battle and needs our HELP to make it a little easier. Any donation is really appreciated and very welcomed.
What is GoFundMe?

Fundraising made easy >>
CONTACT
LINK
POSTER
REPORT
Betty Tonjes& Raymond Gervais
1 month ago
Odis Hamilton III
1 month ago
Troy Fisher showed kindness towards my friends and I will do the same for his family. Good luck wonderful young lady.
Seth Randall
2 months ago
Cynthia Randall
2 months ago
Movie night on Tuesday. See you there :)
Jason Waters
3 months ago
MaryBeth Burke
3 months ago
Rebecca Orsborn
3 months ago
We love you and your wonderful spirit . Youve grown into such a beautiful and strong young lady. Be cool kid!
Anne-Marie F
3 months ago
Thanks for reaching out. Hoping for a Blessed Christmas season for you.
Cynthia Randall
3 months ago
We may not be on the front lines, but we are in this fight with you.