Bailees Journey with chiari malformation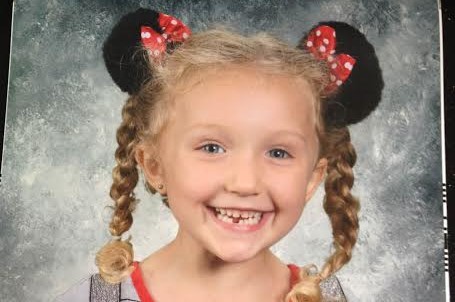 Just a little Bailee update, she's been sick again But is doing better. She has an MRI Tuesday and then a follow up with the neurosurgeon on the15th in Orlando. That's when we will find out if her chiari is stable for now or if she need more surgery.
Bailee is 5, and she has just been diagnosed with Chiari Malformation type 1, She needs to have surgery in a few weeks! Anyone who knows Bailee says she has a light about her! She brightens any room she walks into and we want to get her the best possible care we can! We are looking to have her surgery done either out of town or possibly out of state, and we are hoping to raise money to help cover some of the costs that will go along with this! All money raised will go directly twards Bailees surgery needs and care, if there is any money raised that is not used it will be donated to the Conquer Chiari walk across america in september! Thank you everyone for all your love and support! Please share with friends and family!
What is GoFundMe?

Fundraising made easy >>
CONTACT
LINK
POSTER
REPORT
Insurance
5 months ago (Offline Donation)
After the very nice lady at the hospital got not very nice with the insurance company and they fixed a few codes they covered a little more of the cost! this still leaves us with a huge amount to pay, A few thousand has to be paid before she can have anymore things done with her neurosurgeon who is AMAZING!!! But every little bit helps!!
Thomas Cremer
5 months ago
I hope Amy get better soon!
charlene Cobb
6 months ago
Good luck with your baby girl. Please keep us informed!
Amanda Watkins
6 months ago
The Stanley's
7 months ago
Lots of love to your little girl and we're keeping your family in your thoughts and prayers!!! Good luck Bailee!!! - Bobby & Andrea Stanley
Beth Hollingsworth
7 months ago
I work at Cotee, and Bailee is always so sweet and smiling that you can't help but look at her and immediately feel better about your day. I wish Bailee and her family all the best!