Keep Blue Wing Frogs Flying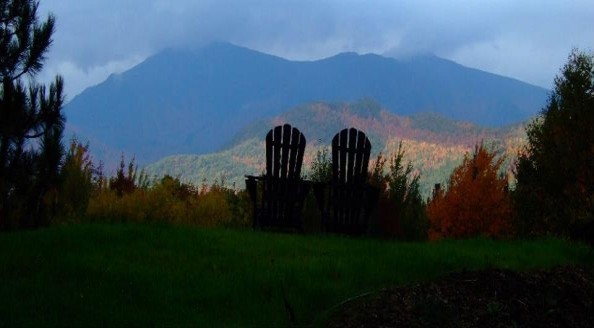 Thank you Front Royal. Today was amazing. We are so blessed to live here and so amazed at the outpouring of support.
Because you mobbed us today we are nearly at the 25% mark of our goal in less than two weeks, We are amazed and have renewed hope that we will make it.

Special shout out to Matt Gunnoe for our fabulous sign so that you can all find us. To Craig Laird for his wonderful concrete and successful ideas AND for the awesome balloons. To Carson Boita and Happy Creek Coffee and Tea for the coffee all day long with the most amazing coffee.

And... To the many, many Peeps that came out to support us not only buying us out of so many things but contributing in donations and tips as well as all of you that have contributed here. You have given us hope. You have given us the start of that leg-up that we need to succeed.

Love and hugs and thanks,

Kelly and Robert
We didn't start out thinking that we would come to love the people of Front Royal as much as we have. We thought that we would be a take out restaurant that perhaps a few people in town might like but we thought that we'd mostly only appeal to city folk.

How delightful it is to be wrong sometimes.

Our community, YOU, quickly decided for us that we would be a sit-down restaurant. So we built tables. We got you know you and you us.... we quickly realized that we had lucked into becoming part of an amazing community.


We opened with high hopes and not much money but we had lots of determination and  we DID have a plan to get us through those first few lean winter months...but the loan money that we had counted on in January (we can talk about eggs and chickens hatching later... we were given every indication, no not promise, that we would be good to go) has not, to date, materialized. We were forced to shutter when we realized that even with the impressive growth in the volume of our business, we were simply undercapitalized and falling behind without that money.

But we know that if we can just reach the next rung we will make it. We KNOW it because we see you when you come in our store and eat our food. We know it because we see you often enough to know you by name and know what you like to eat. We know it because we love you as much as we think that you love us.

So we turn now to you, our comunity, for help. Help us remain part of your community.

What is GoFundMe?

Fundraising made easy >>
CONTACT
LINK
POSTER
REPORT
FLYING FROGS II
Steve Carden
11 months ago
Our Community
12 months ago (Offline Donation)
FLYING FROGS I
We love your restaurant, your food is amazing!! Looking forward to sharing many more meals with you :-)
FLYING FROGS II
Terri LeBel
12 months ago
We have a sick pup & am headed to Pender to make her well.I wish I could be there in person but motherhood calls.I believe in you! Will plan another outing soon! Terri xo
FLYING FROGS II
Betsy & Chris Taloff
12 months ago
We're behind you, Kelly and Robert, and are confident that the Blue Wing Frog will be a huge success! Is California considered "a local winery or picnic site" that you'll deliver to? ;-) We'll just look forward to enjoying your delicious food when next we are out your way.
TOE IN THE POND
Nita Clewis
12 months ago
Susan and I are looking forward to many events being held there in the future. I have believed in you since day 1 of walking into your establishment. Grateful for a yummy place to eat with passion and a purpose.
FLYING FROGS II
Gilde & Doug Morrisson
12 months ago
Okay, I'm doing the Flying Frogs II x 2 b/c I want to contribute at least this much but I don't want death by pork b/c I don't eat pork often. So I'm gonna just have to find a group of 8 and have a party enjoying this lunch! Can't wait! Doug and I love you, Kel and Robert, and we can't wait to get out there and see your place. Sorry it won't be this weekend b/c we are out of town.