Last night some of us from the NYHC Smash Cancer Foundation went to see our Brothers in EgoDestroys as well as spend time within our Hardcore music scene and show our support. Along with that great night we had the distinct pleasure of listening to an hour lecture forum from the very well known Greg Bennick. He opened our hearts and minds to so much going on in our lives and within our world and around, inside and outside our scene. Truly a remarkable speaking forum to a bunch of local Hardcore fans and one thing that really stuck out in my mind was his point on not allowing our scene to go stale meaning to continue to be creative and bring something to the table besides the normal go to a show, watch the bands play, hang out and then go home routine. Where he was going with it is exactly what we are all doing with Hardcore and the NYHC Smash Cancer Benefit and that is educating and bringing experiences and touching stories of overcoming the hardships of cancer and giving back to the community. We believe this is what the community and scene will do is walk away and feel extraordinary about themselves and what our scene did as a family for those who need our support and that's putting that change into Hardcore with extreme positive results and a spark that is needed again. Be proud of what we are doing as a scene for our loved ones and those we know suffering this terrible disease; we are all making a difference and we all matter. Please keep this going and let's work hard to get these donations in and make a difference in someone's lives as well for those you know who were affected or succumbed to it. Our deepest thanks as always and keep the PMA!
The NYHC (New York Hardcore) music scene is putting on a cancer benefit and awareness concert with multiple bands in Syracuse, NY on 6 September 2014 at The Lost Horizon. Our mission is to educate those about the many signs and symptoms and different forms of cancer; to remember and memorialize those that we have lost and to raise money to support cancer patients during the most difficult times of their lives during their battle against this unforgiving enemy. All of us have lost a family member or known someone who has had cancer or worst yet as myself battled this horrific disease; support is an amazing action that touches us in ways that are unexplainable but give us the will to push on. As a music scene we take care of our own and if you're not truly apart of the NYHC scene we welcome you and hope that you will support our cause and we hope to see you at our event.
All proceeds will be going to the American Cancer Society who is also working side by side with our organization The NYHC Smash Cancer Foundation. Please take the time to visit our below sites and the band sites that we are showing currently that are playing in support of our cause.  Below is just a sneak peak at some the lineup for the venue with bands still disclosed that we will be announcing at the end of the month.
This is a full out powerhouse crew all doing their part to bring their energy and music to you to raise money for Cancer research and Cancer patient support. Do not miss out on supporting this show and lineup:
Subzero (NYC), Vice (NYC), GhostXShip (Syracuse), Borrowed Time (Rochester), Live Fast Die Fast (NYC), EgoDestroys (Syracuse), On The Offense NYHC (NYC), Wreckage (Buffalo), The Storm (Syracuse), The Weight We Carry (Rochester), 40 Dead men (Utica), and more TBA.
Please visit our site on Facebook:
https://m.facebook.com/NYHCSmashCancer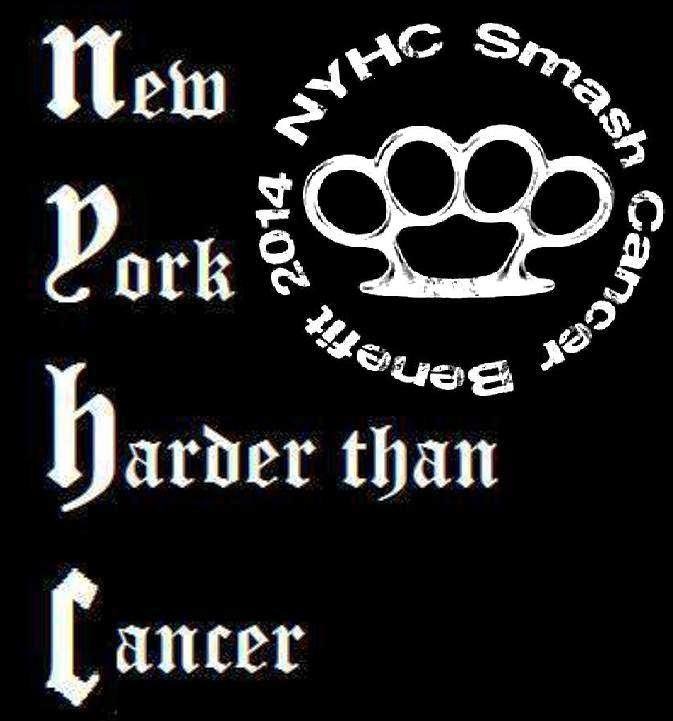 Please visit YouTube to see our promoiton video as well:
http://youtu.be/MfC9FBSz7a4
For those that want to donate but need paypal you can send money to my paypal account address jason.linda.zeller@me.com and I will donate it to the site in your name as I have for many others already.